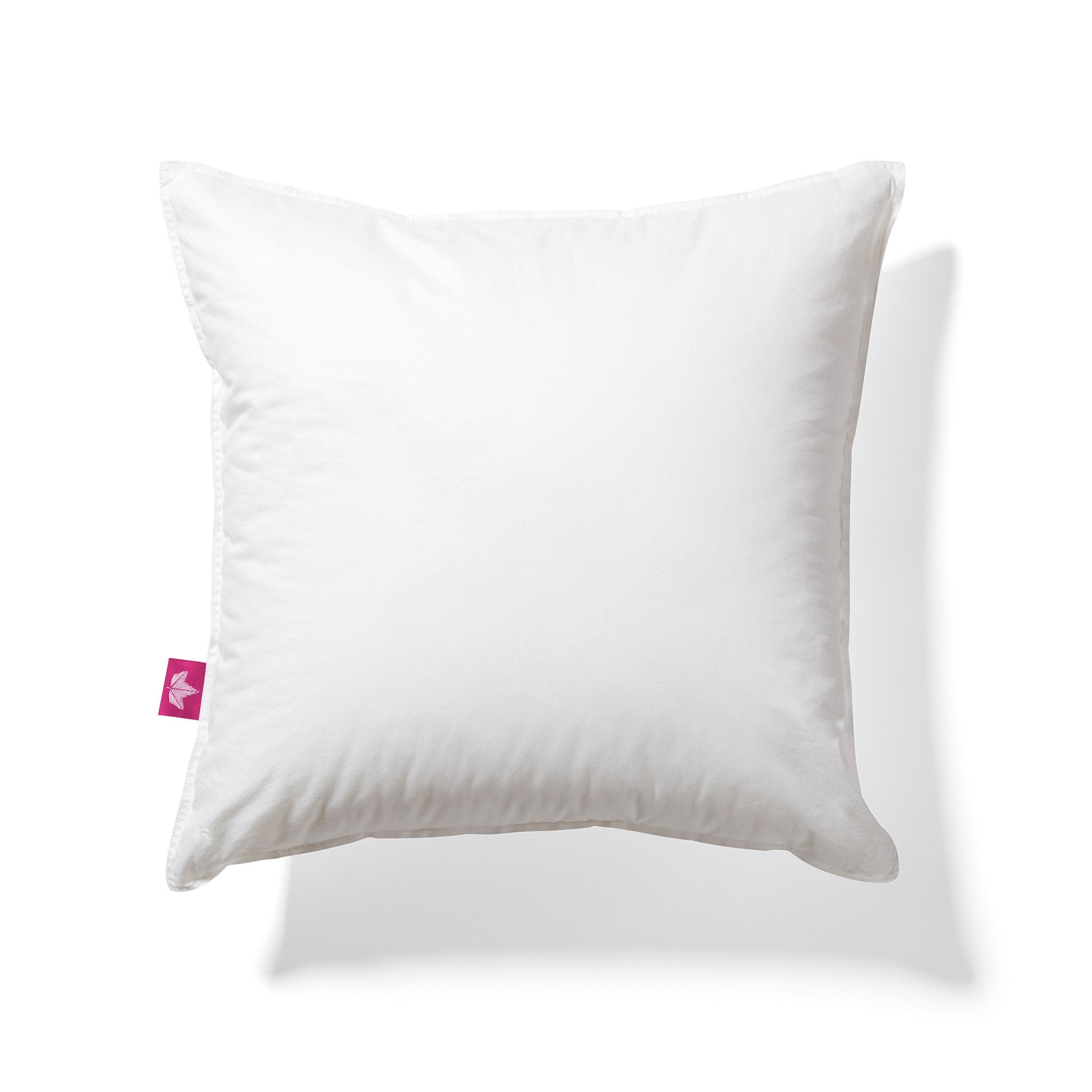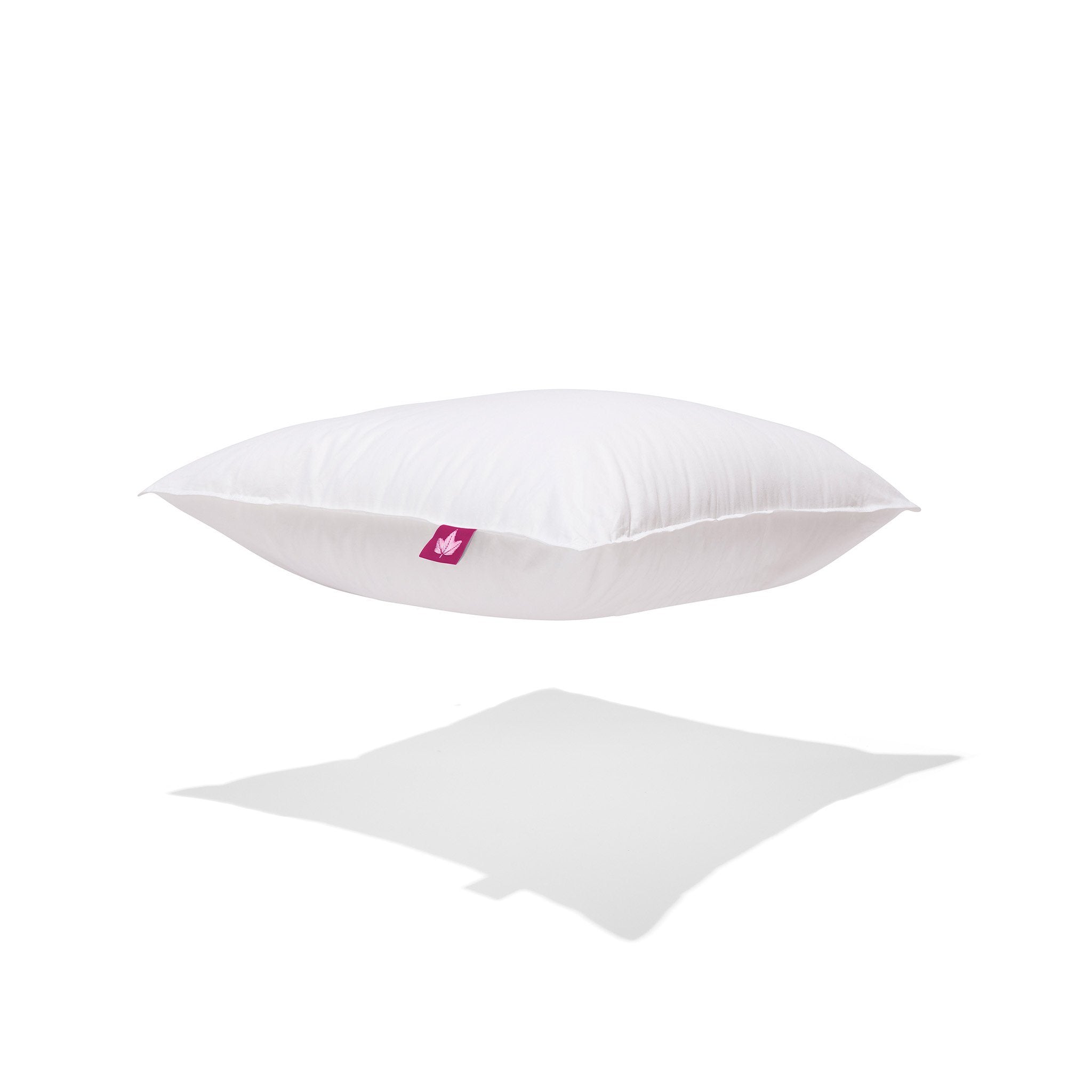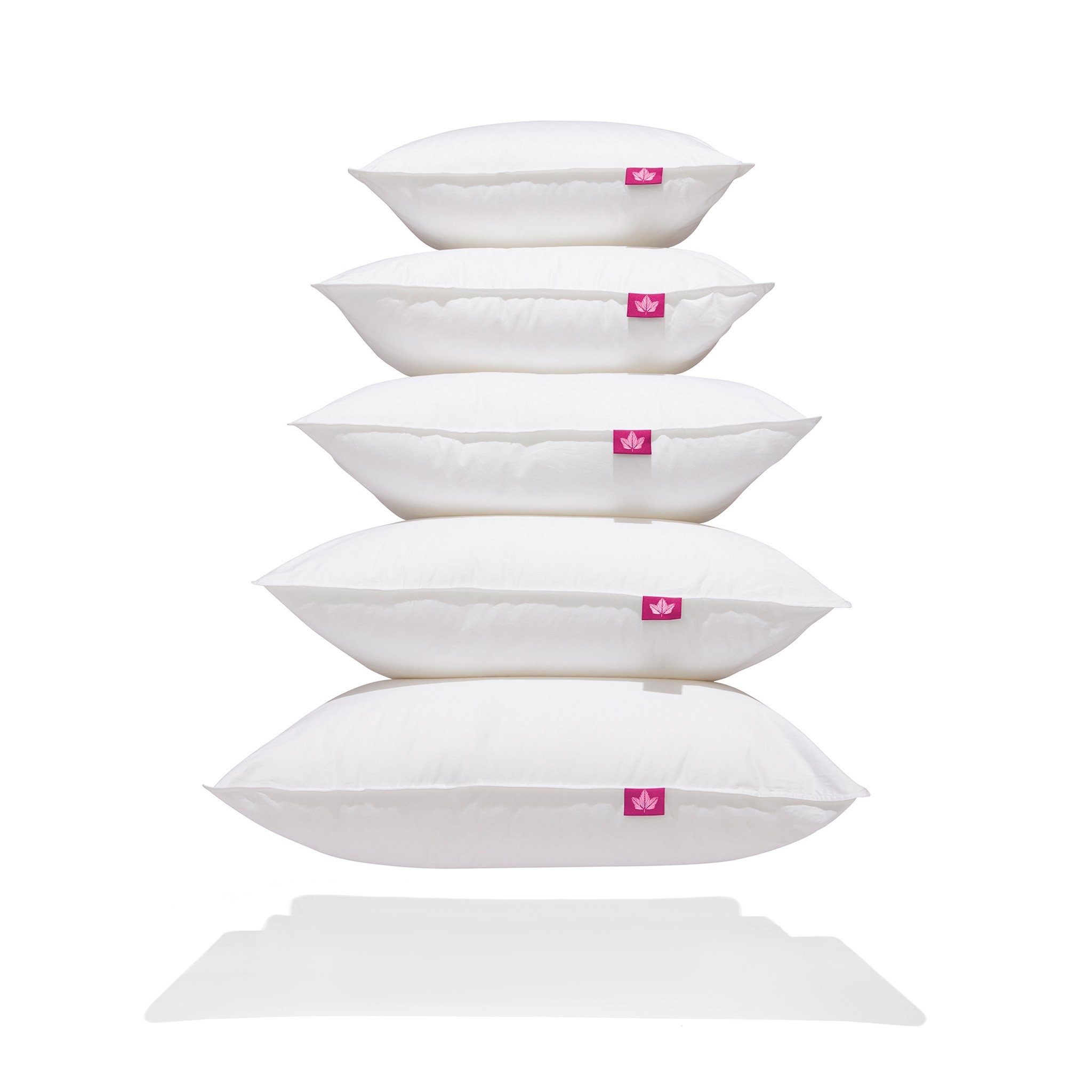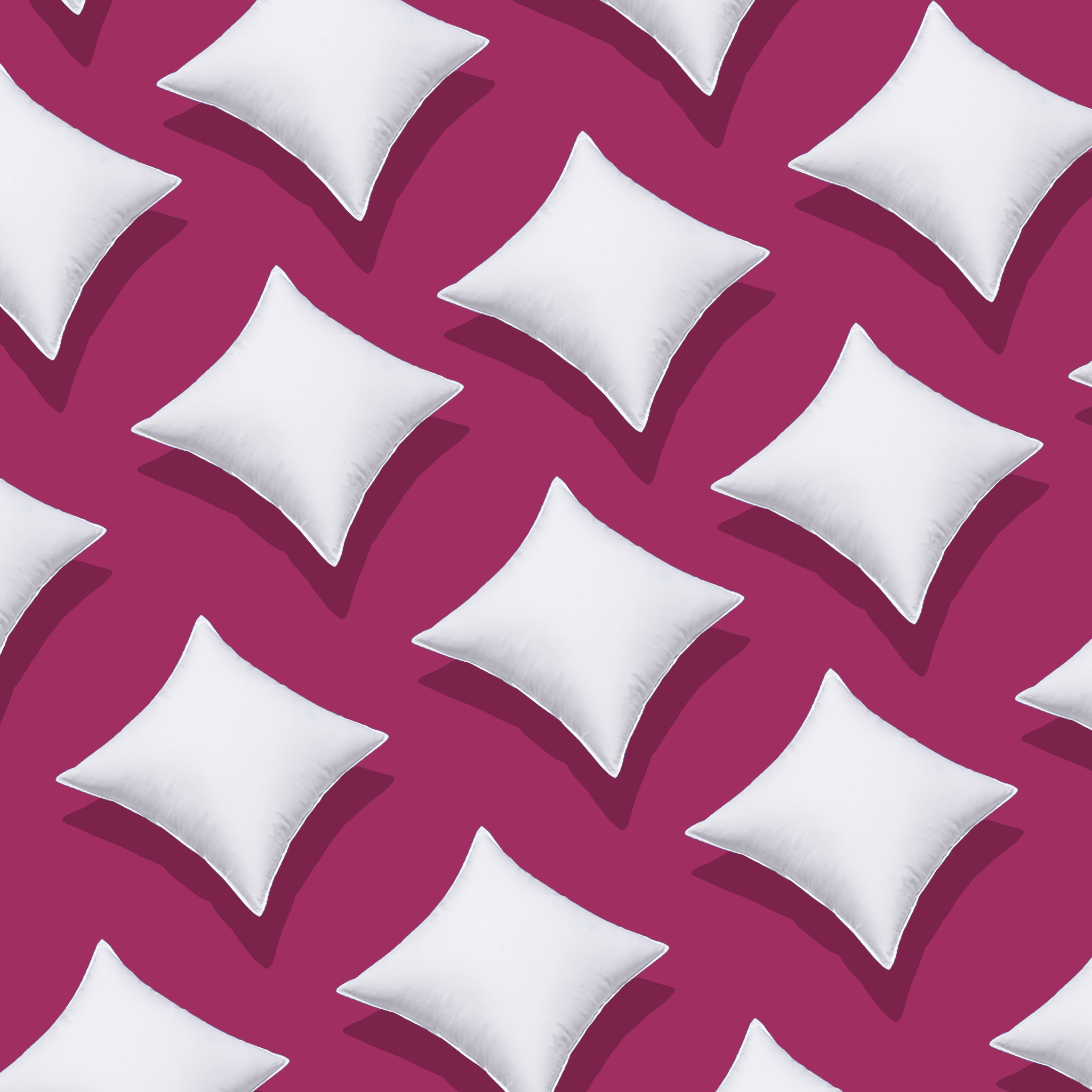 White Feather Cushions
SKU: 30414
About This Product:
This cushion is filled with care in Canada. The outer shell is crisp 255 thread count cotton. The cushion is filled with duck feather, which provides great support and heft due to the feather quills.
The Medium version of this cushion is relatively full and supportive. The Firm version is quite supportive and puffy.
Common Question: What's the difference between this cushion and the White Goose Feather Cushion?
The only difference is the species of the fill! The White Goose Feather Cushion is filled with goose feather and the White Feather Cushion is filled with duck feather. Read more about goose vs duck.
Construction: Double Needle Stitch
255 Thread Count: Prevents Feather from escaping
100% Cotton: Fine cotton allows the down to breathe
White Duck Feather: Canadian processed feather ensures highest quality & fresh fill
Hypo Allergenic: Anti-Microbial process used to eliminate bacteria
Filled in Canada with domestic and/or imported materials
Helpful Links:
Guide to cushion covers.
Compare All Cushions
Difference Between Down & Feather
How to Fluff Cushions
Learning Center
Choose options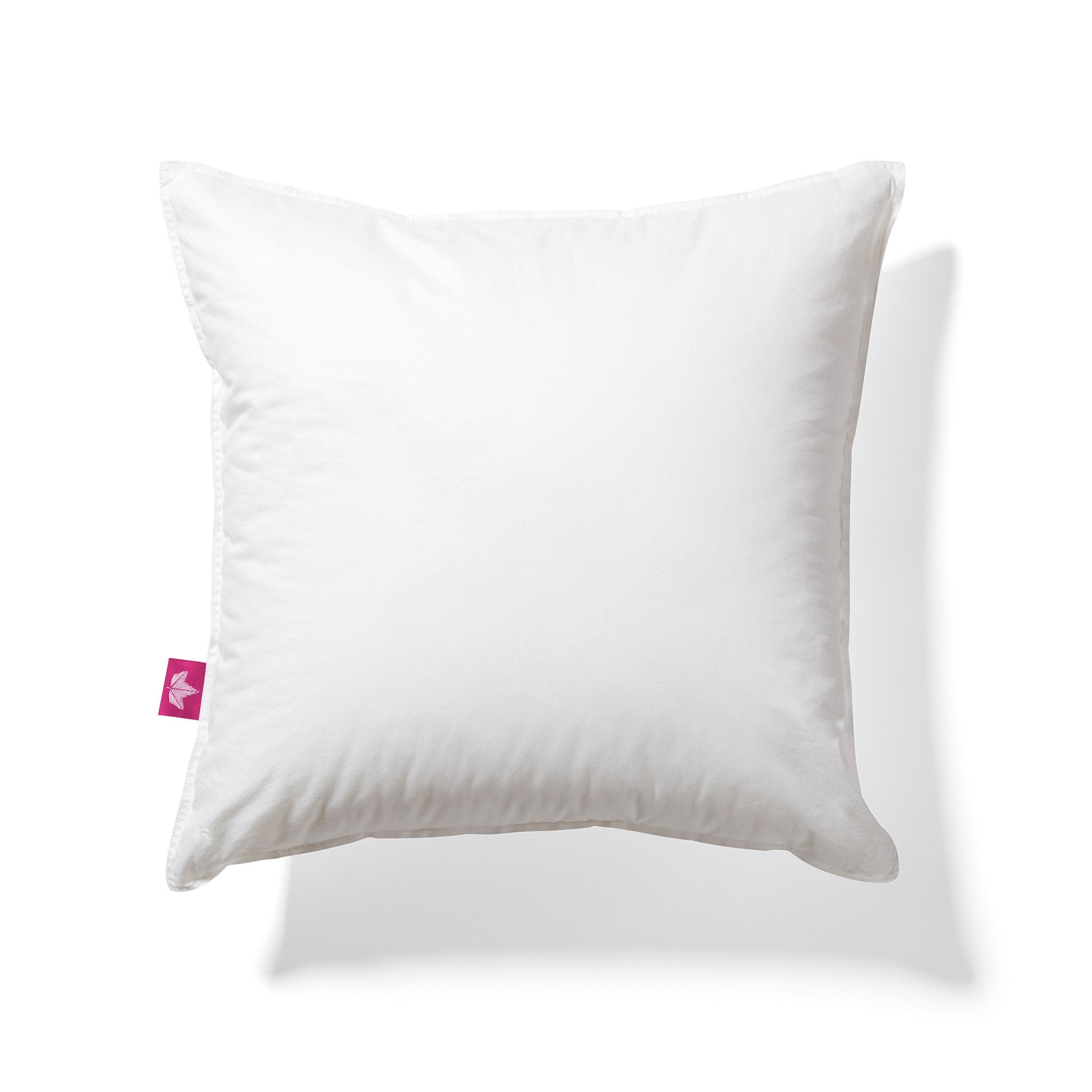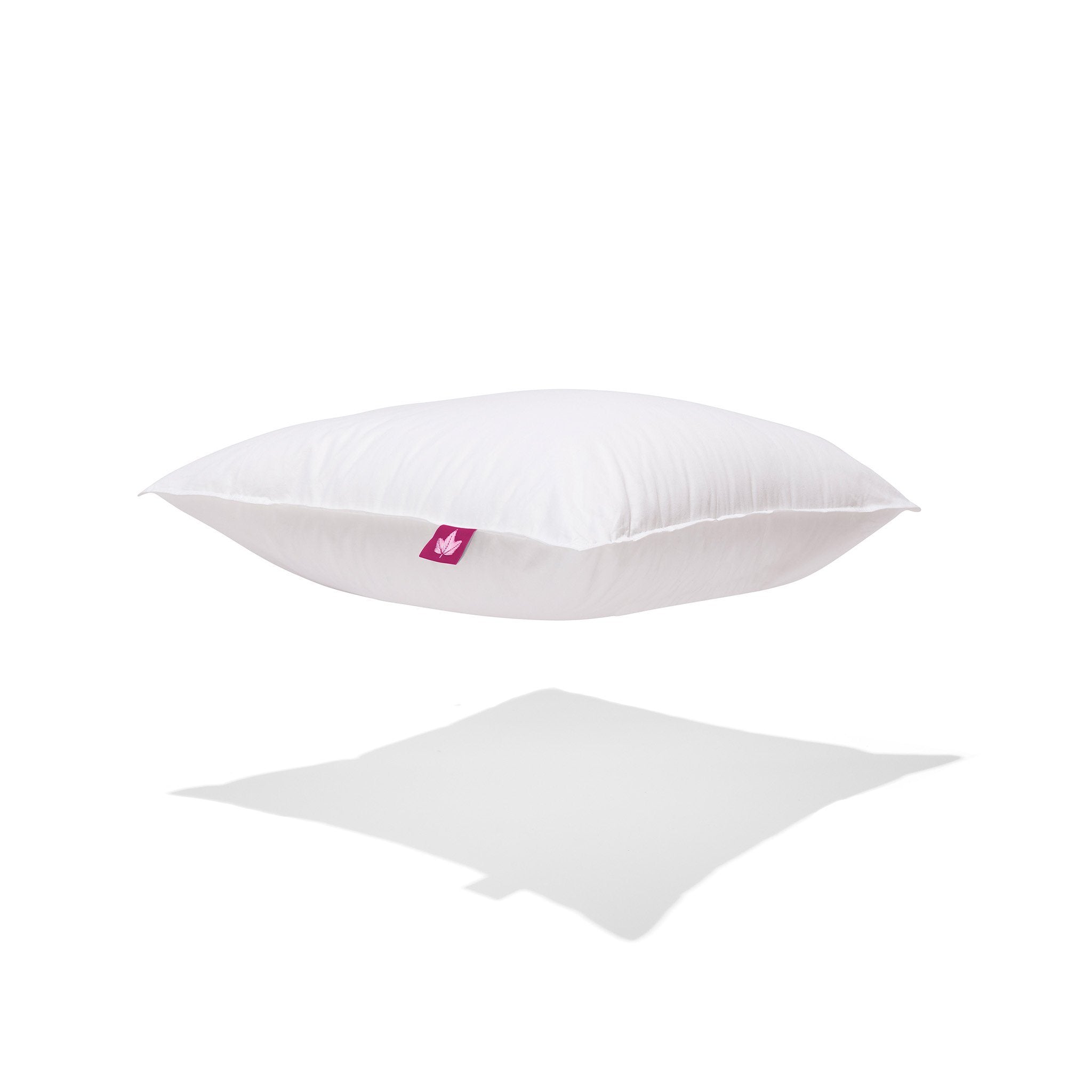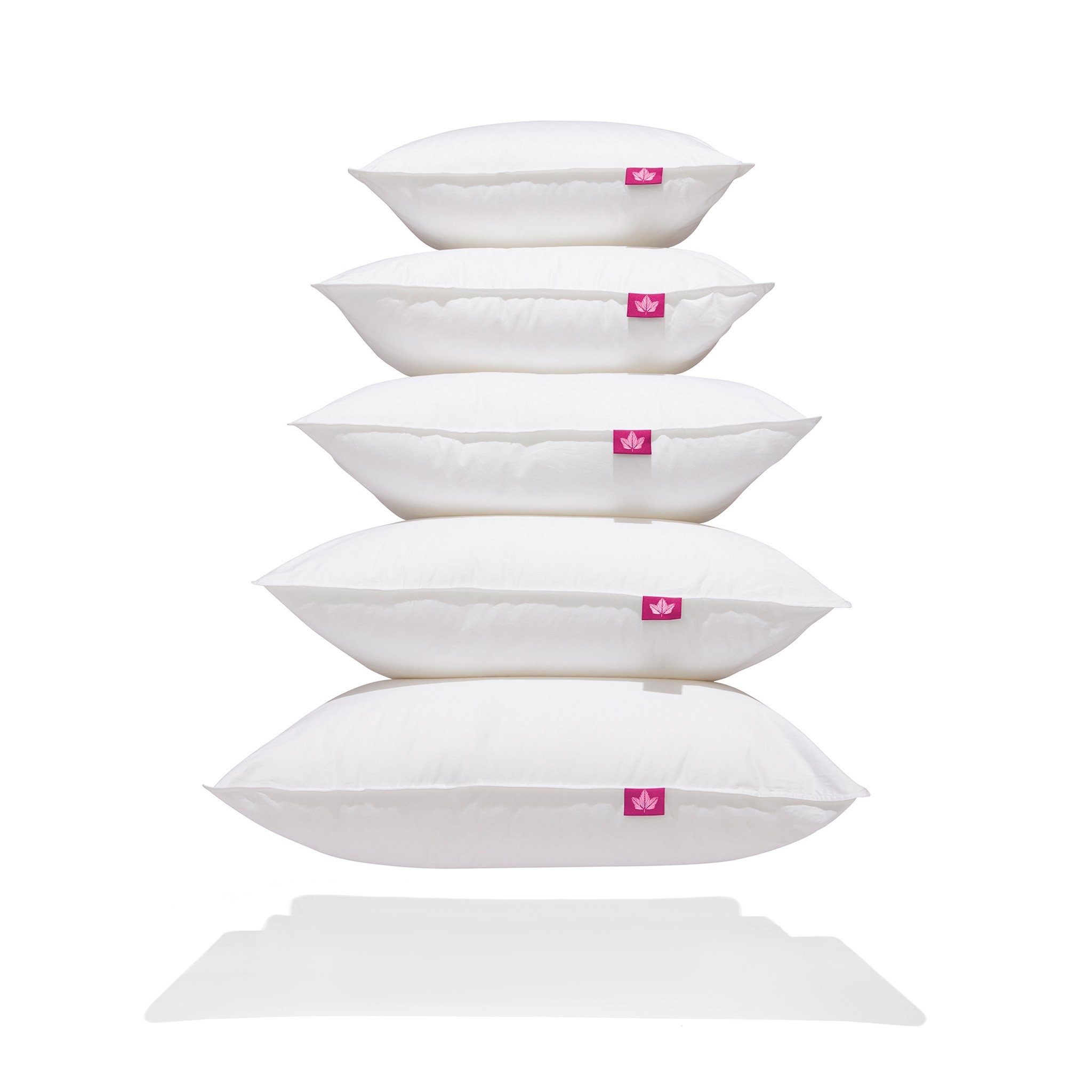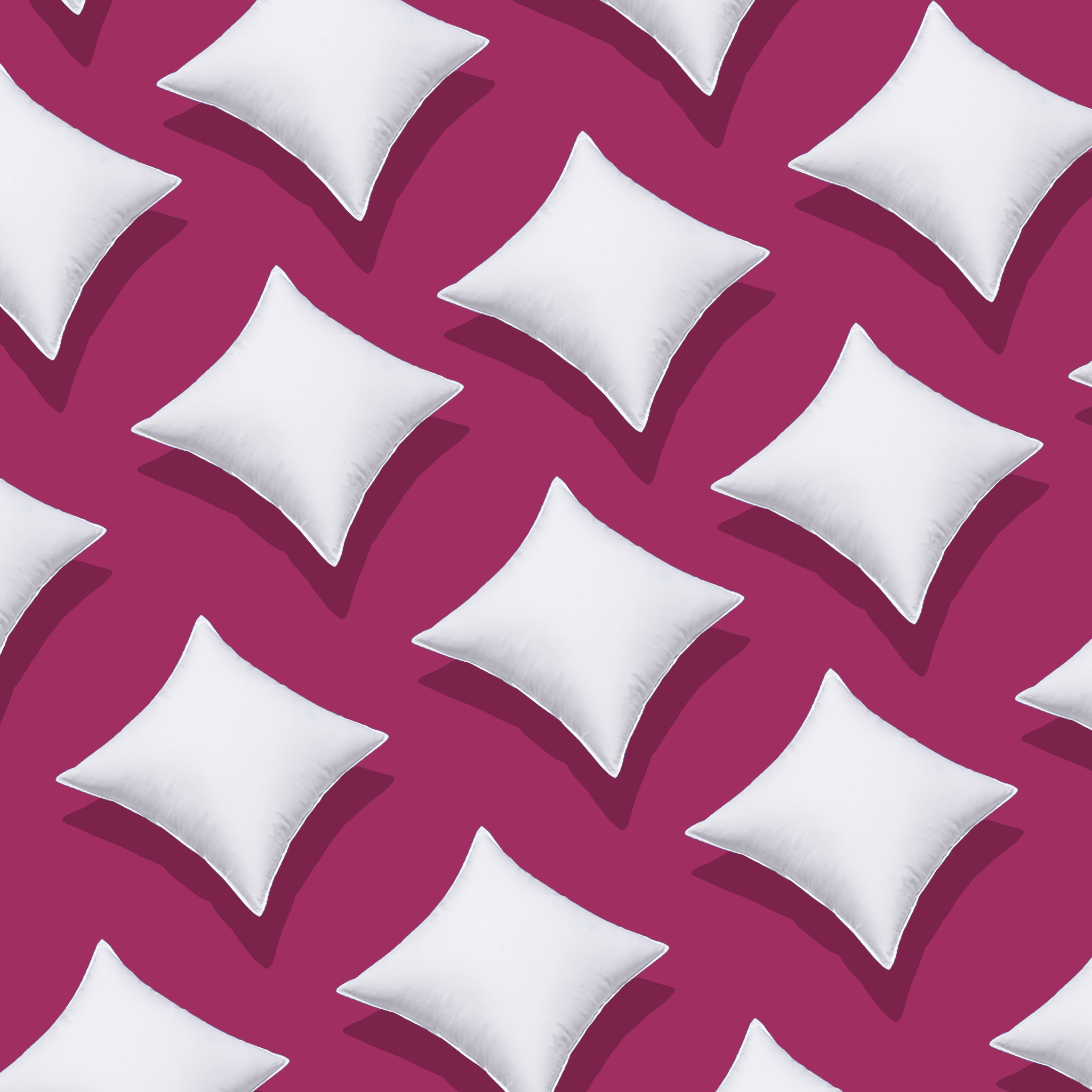 Sale price

$11.00 USD
Regular price

$12.00 USD
(/)
View details
Should I size up for the cushion filler, meaning that if my cushion is 20x20, should I get 22x22?

All of our cushions are 1.5" larger on each side! Our 20" x 20" should have no problem filling out a 20" x 20" cover. If you're going for a fuller look, we also have the White Feathe cushions available in Firm.

Can I karate chop all of these cushion inserts? Especially asking for the white feather cushions. Thanks

You can certainly karate chop any feather or down inserts. Gel Microfiber inserts are not so easy to chop, as they're not as malleable. You'll want to ensure you get an insert the same (or similar) size as your cover. If the cover is too overstuffed and taut, the chop may not be possible!



I want to sew a rectangular cushion that is 24"X36" finished "footprint"; if I order a square insert, would it be OK to squish it into a rectangular cover, and what size should I order?

We don't have any cushion inserts that are compatible with a 24x36 cover. A 36x36 cushion could be stuffed in, but it will look quite lumpy and you'll likely see the buckling through the fabric. Same with 2 24x24 cushions. The closest we have is a King size bed pillow, which is 20x36, but may not fill out the cover nicely.

I'd like to put a down cushion over the foam filling in my ikea sofa cushions (inside the cover). The actual cushions are 24x22". Would this work? Should I purchase the 22x22 or the 24x24? Do you think this idea would work? I've had ikea seat cushions that have had a layer of down on top. Thank you!

That should work, so long as there's enough room in the cover to accommodate the cushions. The optimal size depends on how tight they are in the cover. 24x24 is probably best unless they're too snug, in which case they may buckle and not look very smooth. Please note that these cushions are filled with feather! If you're looking for down filled cushions, check out the White Down Cushion or White Goose Down Cushion.