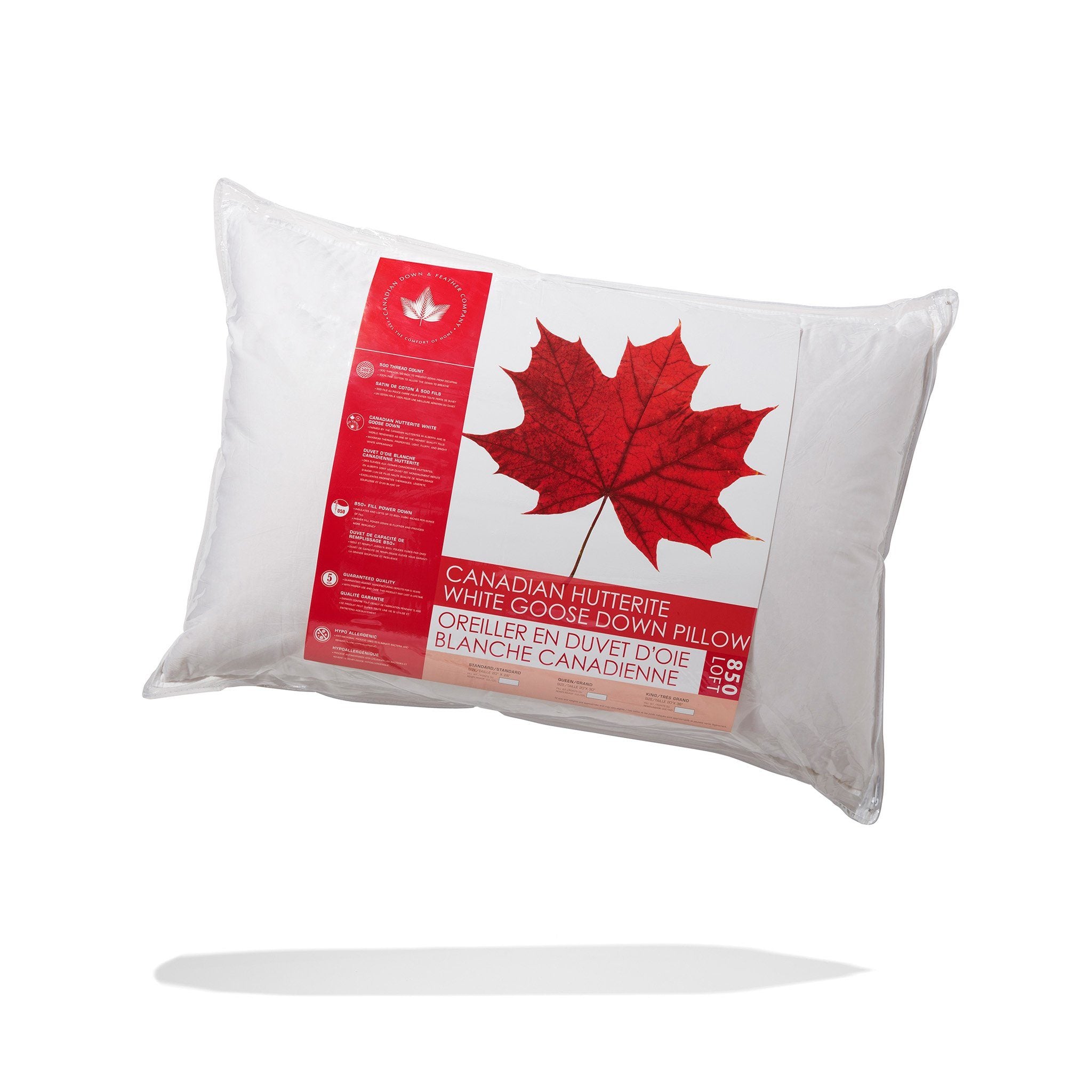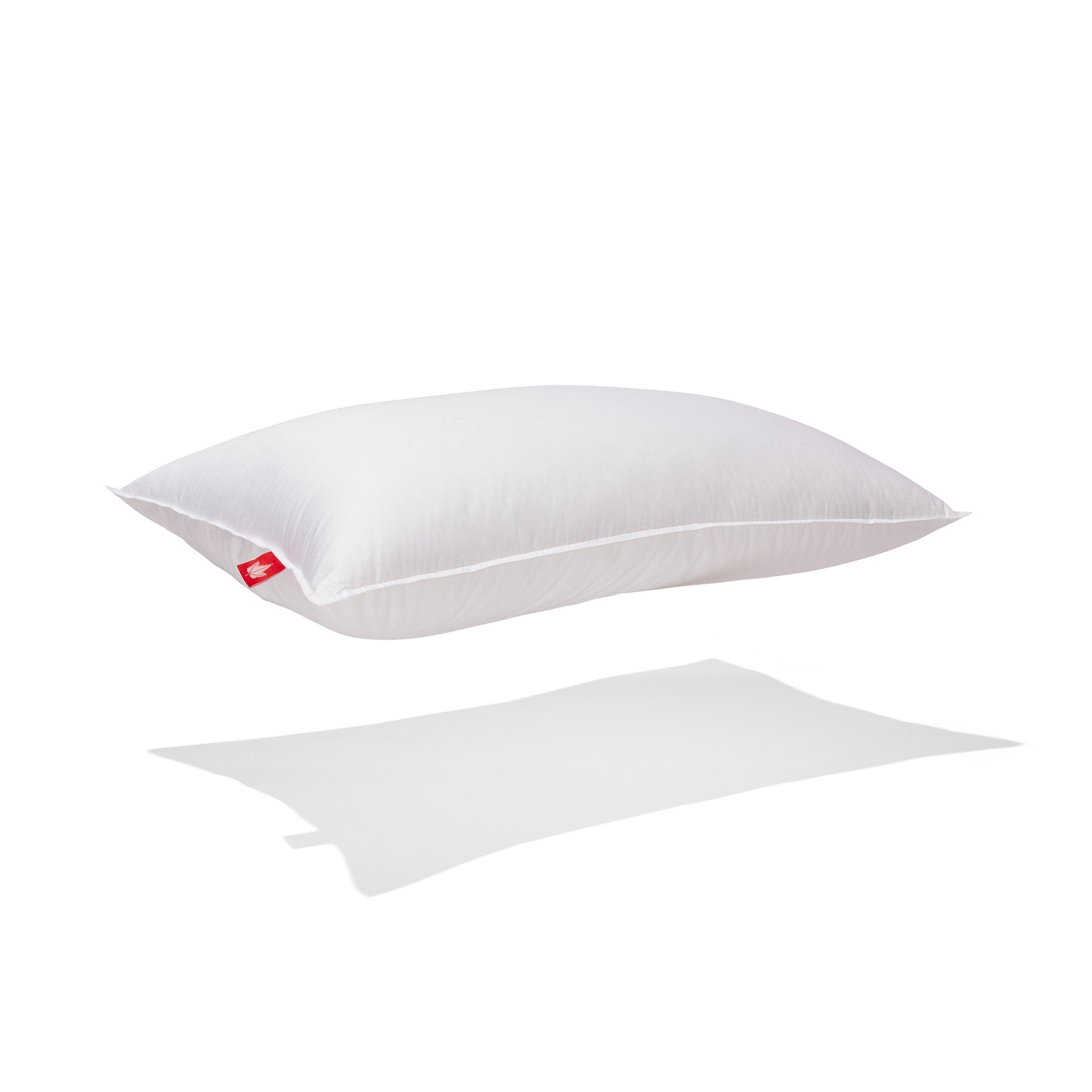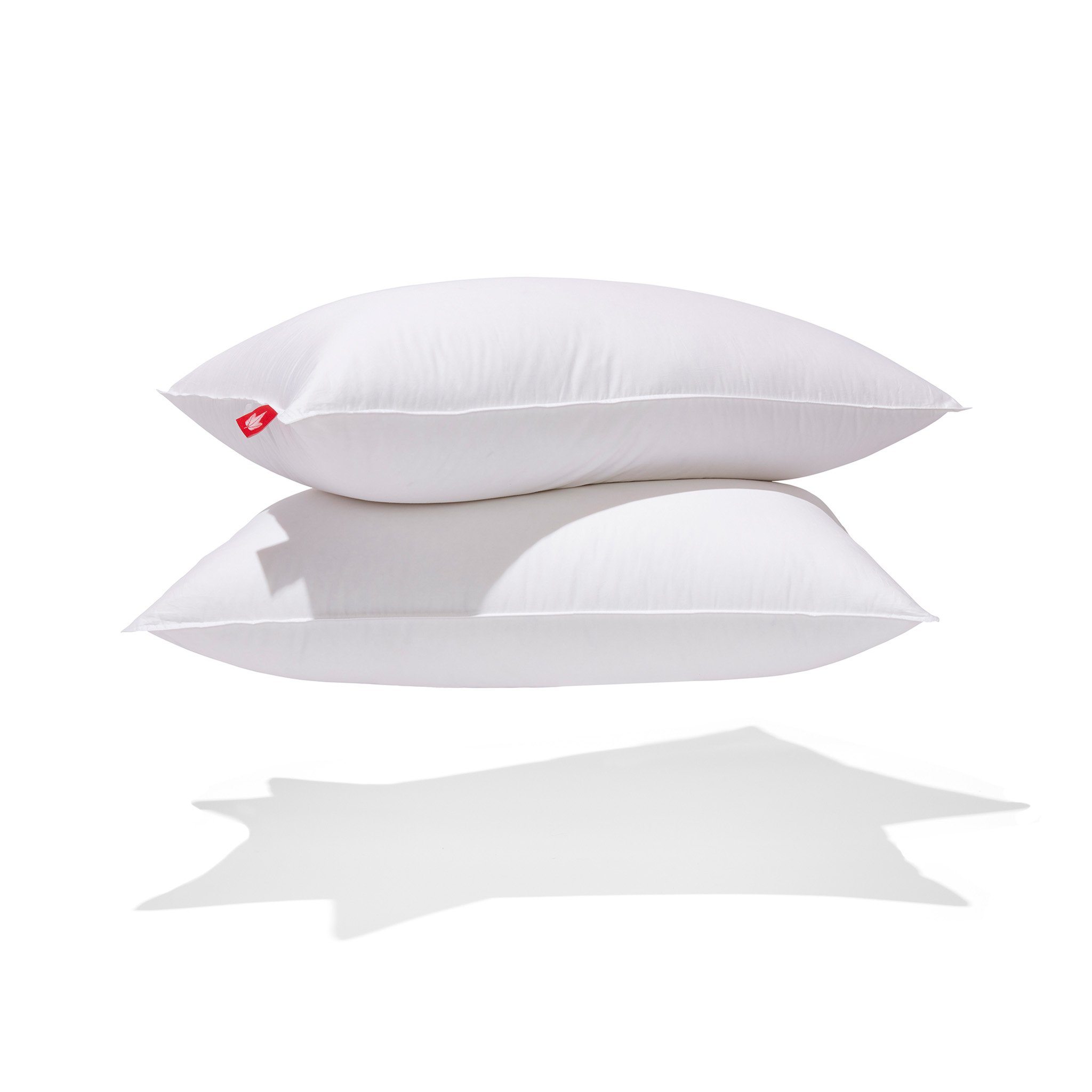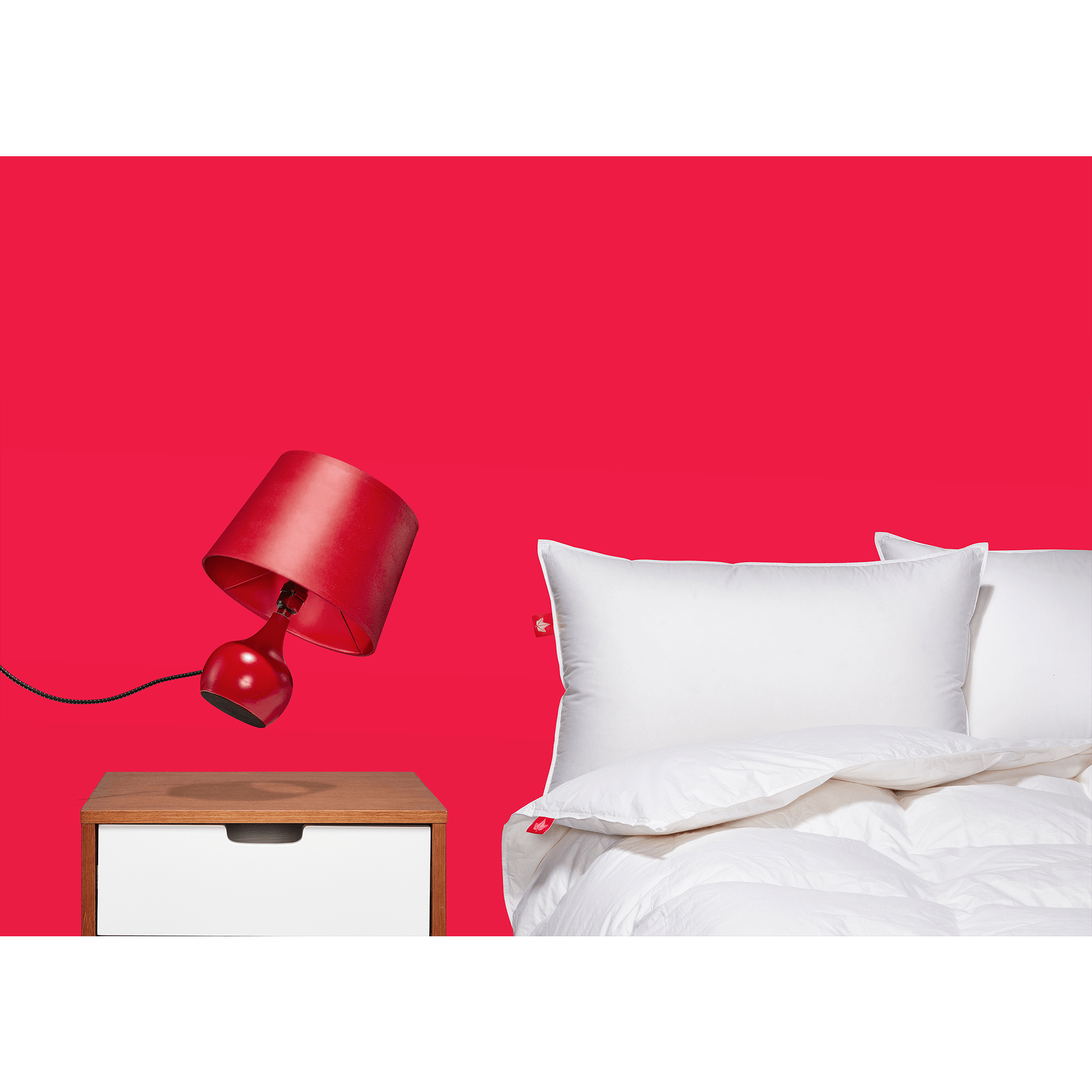 850 Loft Hutterite Goose Down Pillow
Sale price

$201.00 USD
Regular price
(/)
SKU: 75220
About This Product:
This pillow is made with care in Canada with Canadian fill. The shell is soft 500 thread count cotton. The fill is 850 loft goose down farmed by Hutterites in Alberta, Canada. Down is made up of tiny, fluffy clusters, so down pillows are very soft, sinky, and squishy.
The Soft version of this pillow is fairly flat and soft. It's best for front sleepers. The Medium version is slightly fuller, but still soft and sinky. Front and back sleepers should enjoy Medium. The Firm pillow is puffy, but still soft and will sink down with the weight of the head. Even the Firm version doesn't provide enough support for most side sleepers, and is best suited for front and back sleepers.
Note that King size pillows are more sinky than Standard or Queen, as they are quite long. There's more room for the fill to spread out to the sides when laid on.
Features: 
Construction: Double Needle Stitch
500 Thread Count: Prevents Down from escaping
100% Cotton: Fine cotton allows the down to breathe
Canadian Hutterite White Goose Down: Farmed by the Canadian Hutterites in Alberta and is world renowned as one of the highest quality fills
850 

+ Fill Power Down:

Insulates and lofts 850+ cubic inches per ounce of fill
Hypo Allergenic: Anti-Microbial process used to eliminate bacteria
Guaranteed Quality: Guaranteed against manufacturing defects for 5 Years
Made In Canada
Helpful Links:
Pillow Buying Guide
Difference Between Down & Feather
Read our Refund Policy
Shipping Information
Compare All Pillows
Learning Center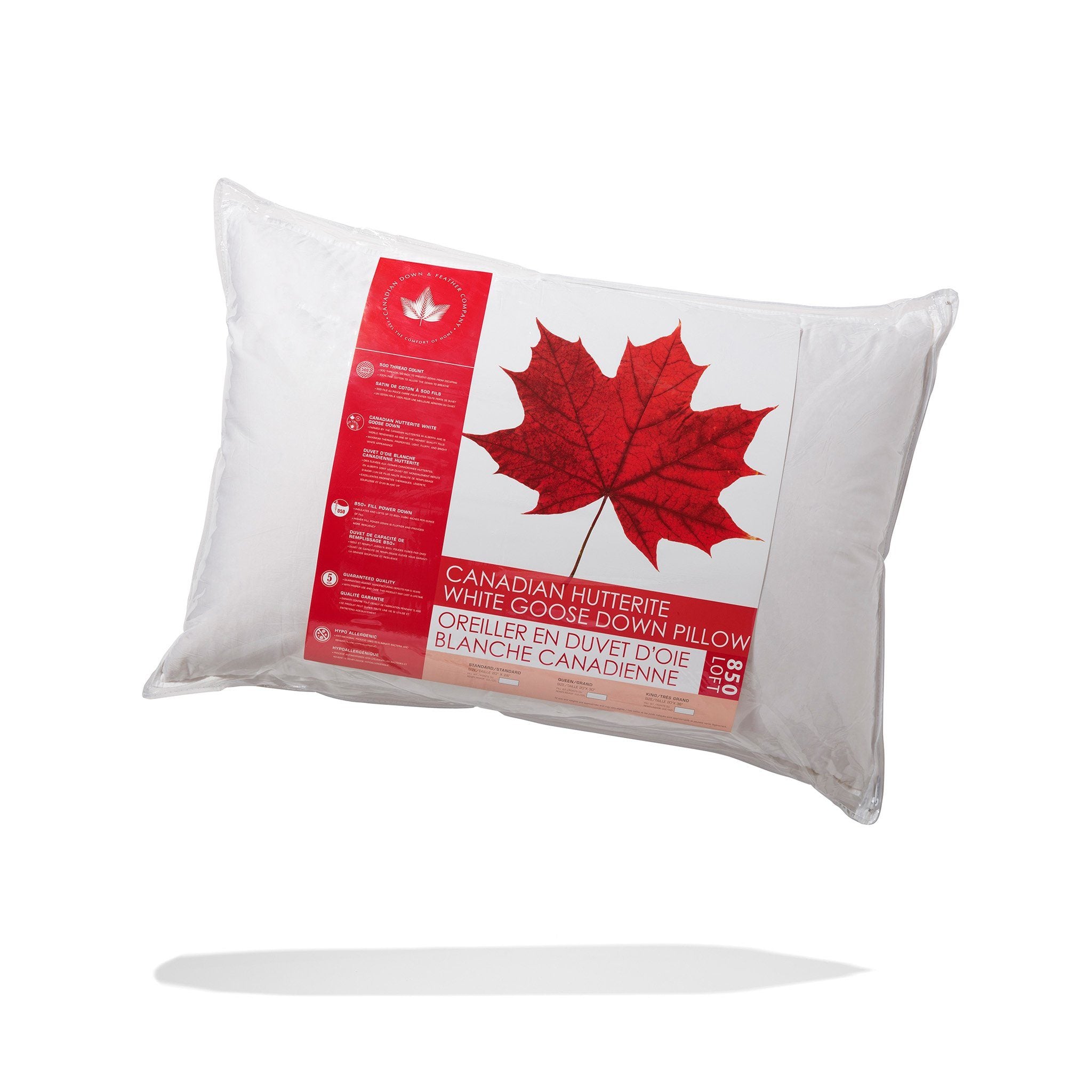 850 Loft Hutterite Goose Down Pillow
Sale price

$201.00 USD
Regular price
Choose options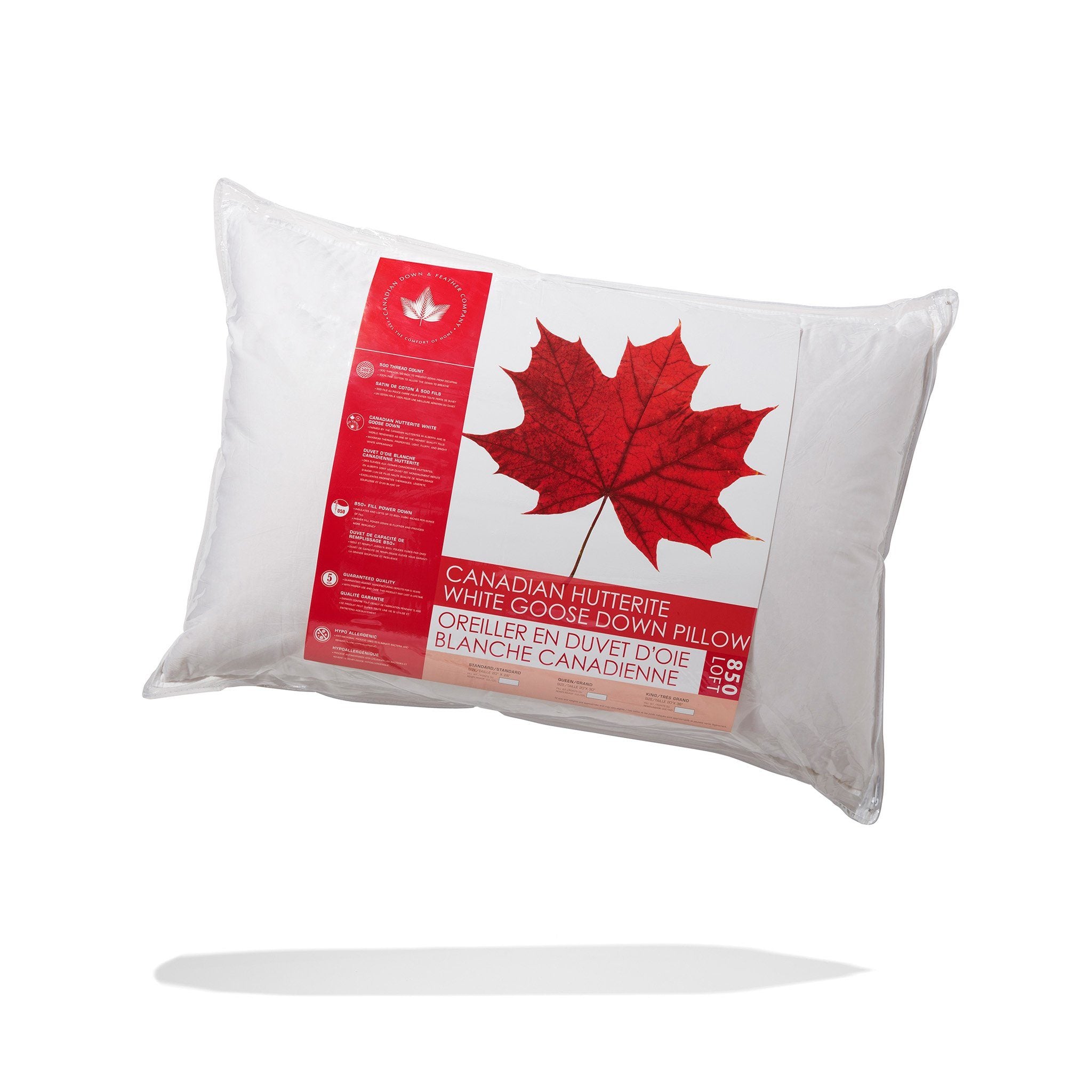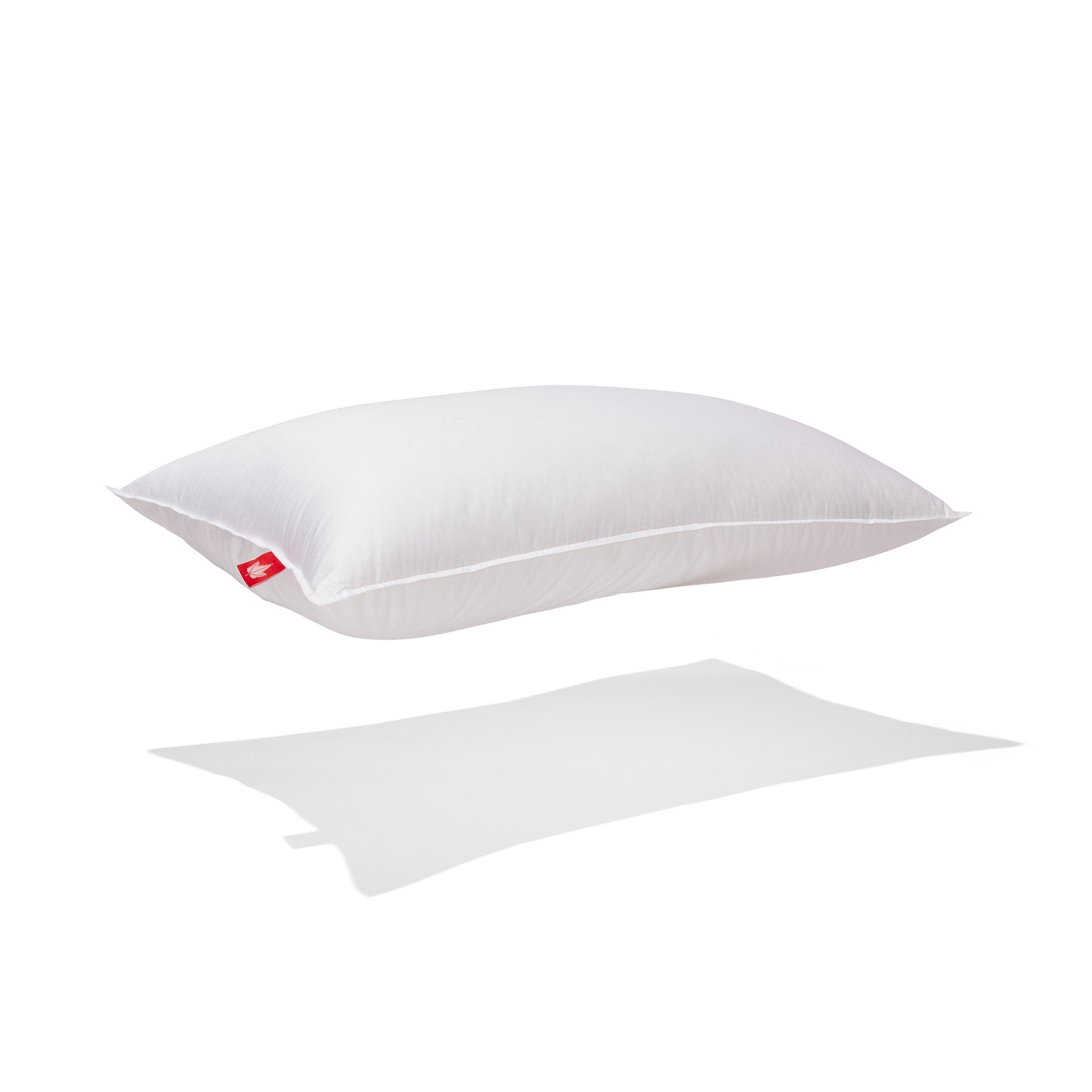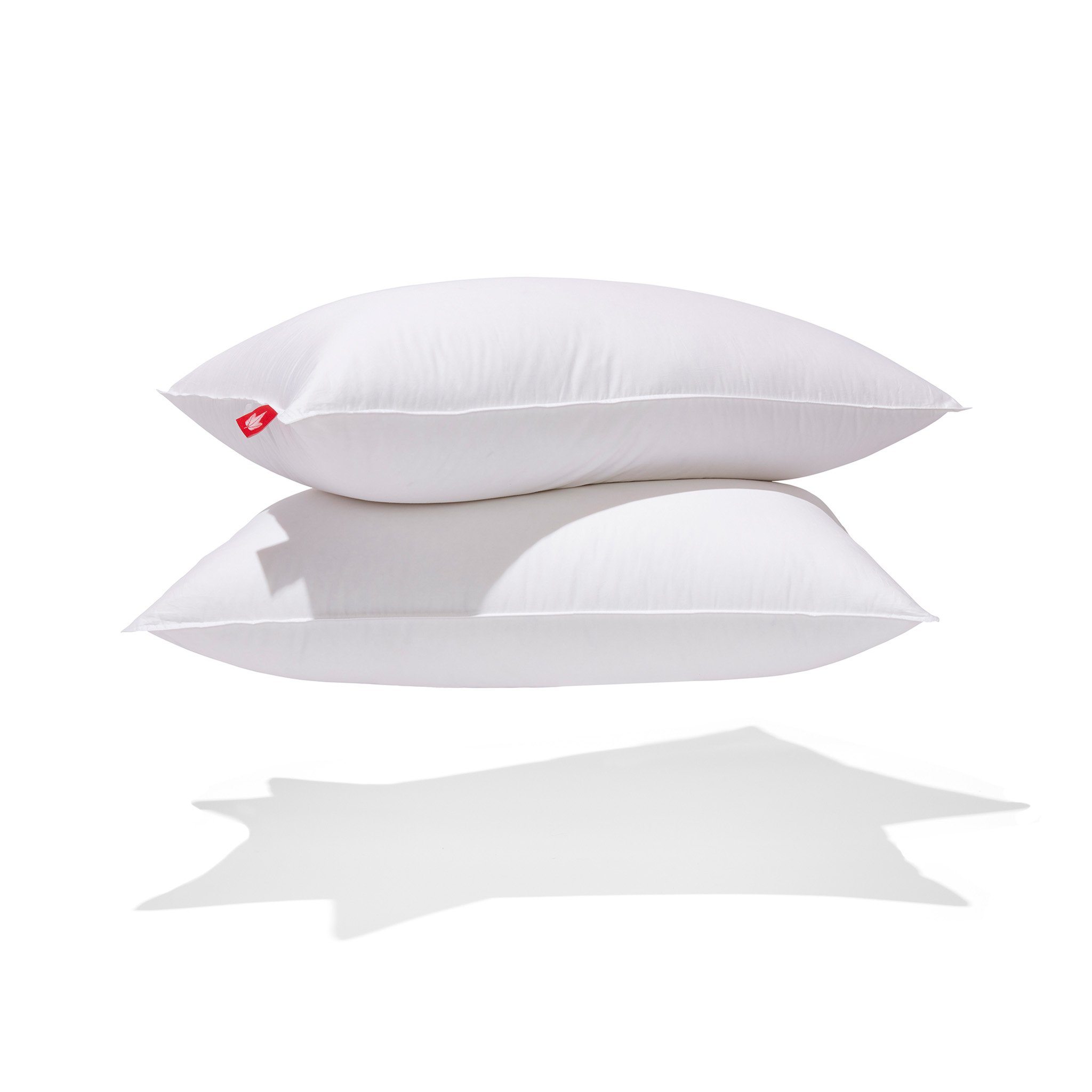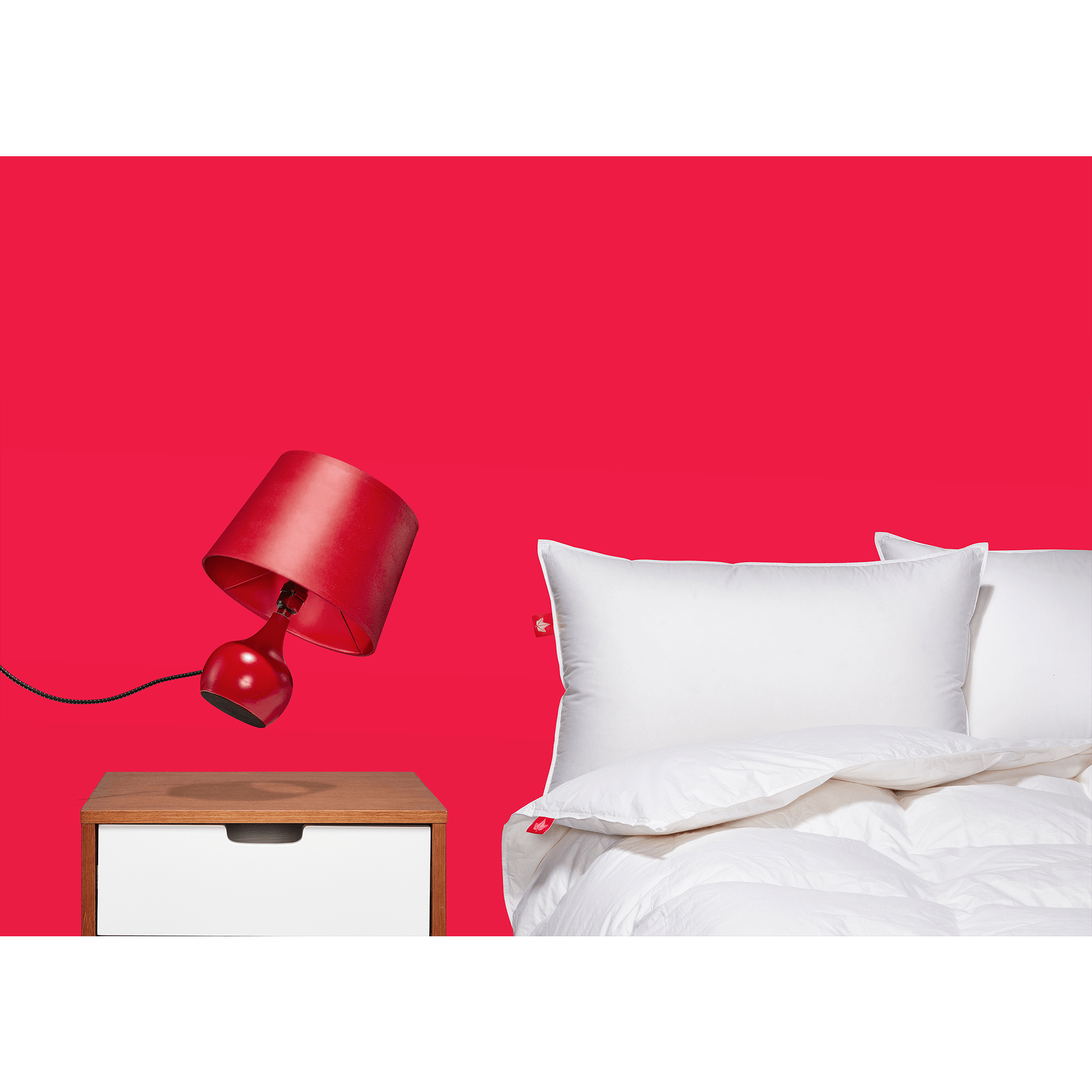 Is the cost of "850 LOFT HUTTERITE GOOSE DOWN PILLOW" For 1 pillow or 2 ? I ordered your Duvet last week...but always looking for comfortable pillows Thanks Bob

All pillows are sold and priced as singles! If you'd like to order 2, be sure to increase the qty to 2 before adding to cart.

Hi there, we have been looking for the perfect pillows for years. We tried so many type and spent a lot of money but unfortunately we are still looking...My wife is highly allergic to feather. What are the restrictions/consideration with your pillows regarding high level of allergies? Thank you for your help.

All of our fill is hypo-allergenic! The down and feather is rigorously cleaned and sanitized to remove any allergens! If you are concerned about natural fill products causing a reaction, we recommend looking at the Gel Microfiber Down Alternative pillow. This pillow is meant to mimic the feel of down (though it is more dense), and unlike the down or feather pillows, it is machine washable!

I have neck and shoulder pain and need a pillow with good support. I was thinking of buying the queen size in medium. Can you please advise if I should get firm or medium.

If you need a pillow with good support, this one may not be for you! Down is made up of delicate clusters that trap air and sink down quite significantly with the weight of the head. Down pillows do not provide much support! If you do opt for this pillow, I would recommend Firm, but even the firmest, fullest version is very sinky and malleable. It's just the nature of the material! If you want a down pillow specifically, you might consider the White Down Pillow or the 625 Loft White Down Pillow, both of which have been overfilled to provide a tad more support.
My recommendation is a pillow containing feather. Feather quills are what provide the support you're looking for! Our most popular is the Down Perfect Pillow, which features a supportive feather core surrounded by a layer of down. Most folks prefer Medium, but it varies by sleeper. Firm is generally too firm for most people, but really depends on body size/shape and personal preference.

I have a very bad neck with degenerative disk and need a pillow to contour it. Also not a high or hard pillow or i get a very sore neck and head ache. I was thinking the soft 850 loft Hutterite. What are your professional thoughts.

I would recommend seeking the advice of a doctor, as we can't give advice relating to a medical condition. That being said, if you're looking for a flatter-style pillow that is quite soft, a soft down pillow like this one should work well for you. Down pillows are very, very soft and sinky. Most people need more support than the Soft version can provide and prefer a fuller version, like Medium or Firm. However, you and your doctor will know best based on your personal needs. Your comfort is based on achieving even alignment along the head, neck, and spine, and we all need different support levels to achieve this based on body size, sleeping position, etc.

How much down is in this pillow?

That depends on the size and fullness level. Under the images, you'll see a menu called 'Dimensions & Fill Weights'. You can pop open this menu to see the fill weights by variant. Alternatively, as you select different size and weight combinations from the menus to the right of the images, you'll see the fill weight automatically update!