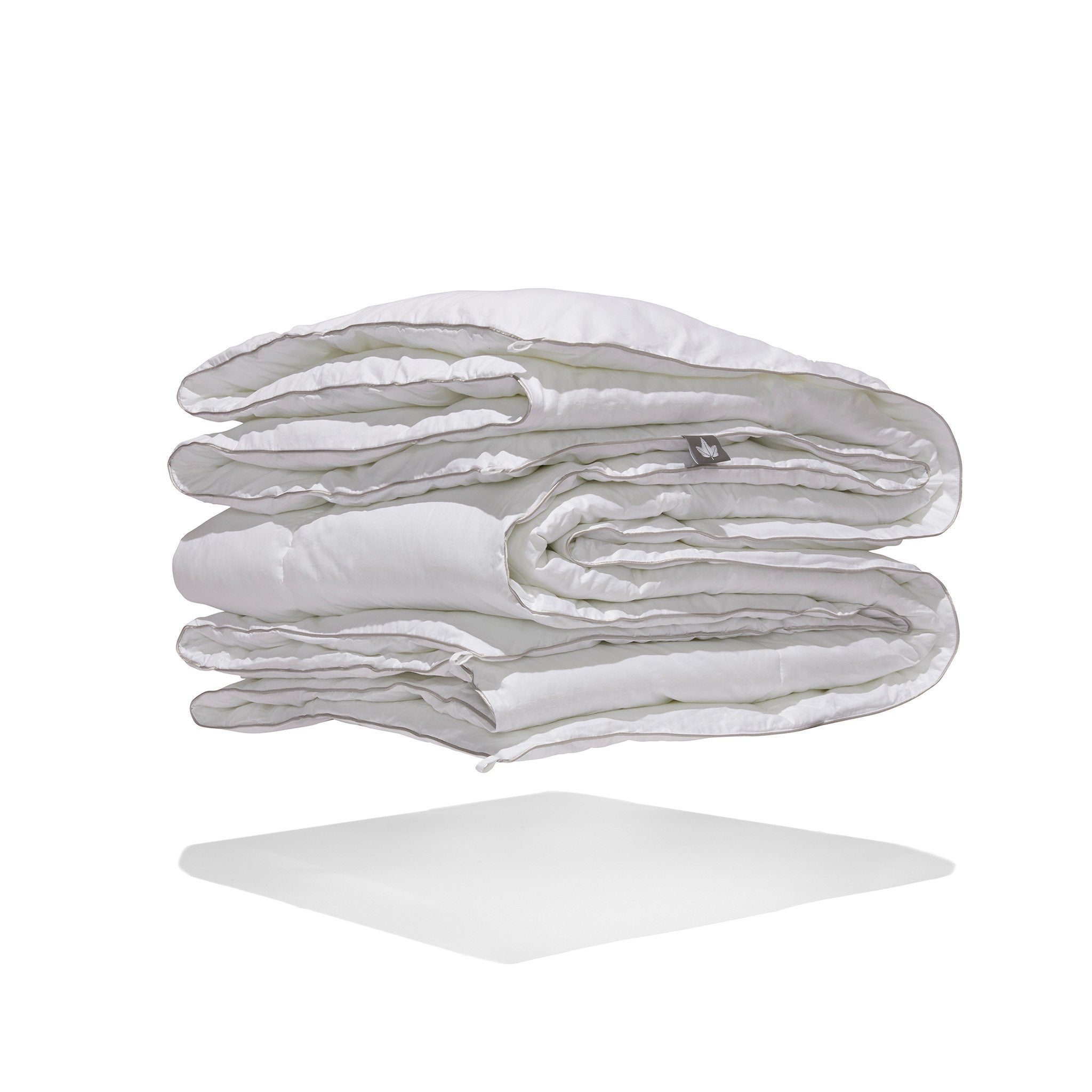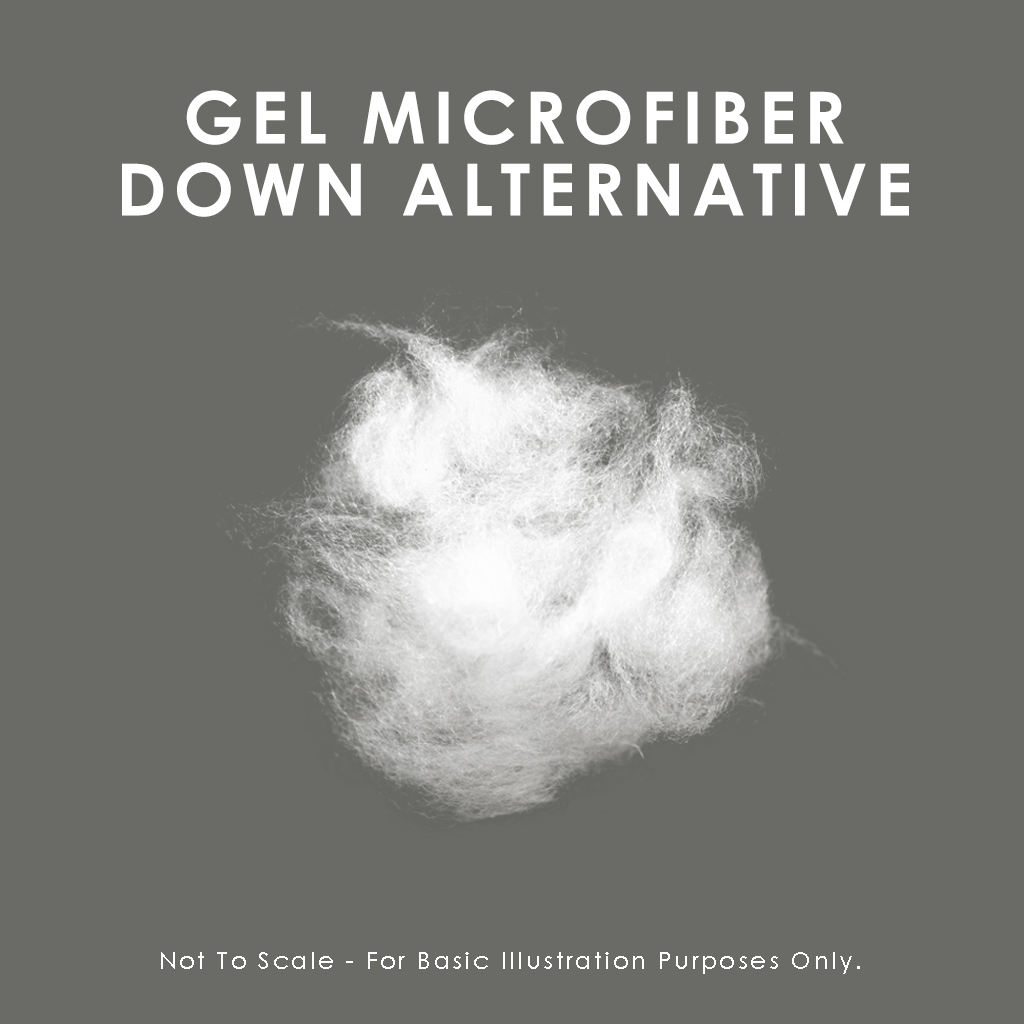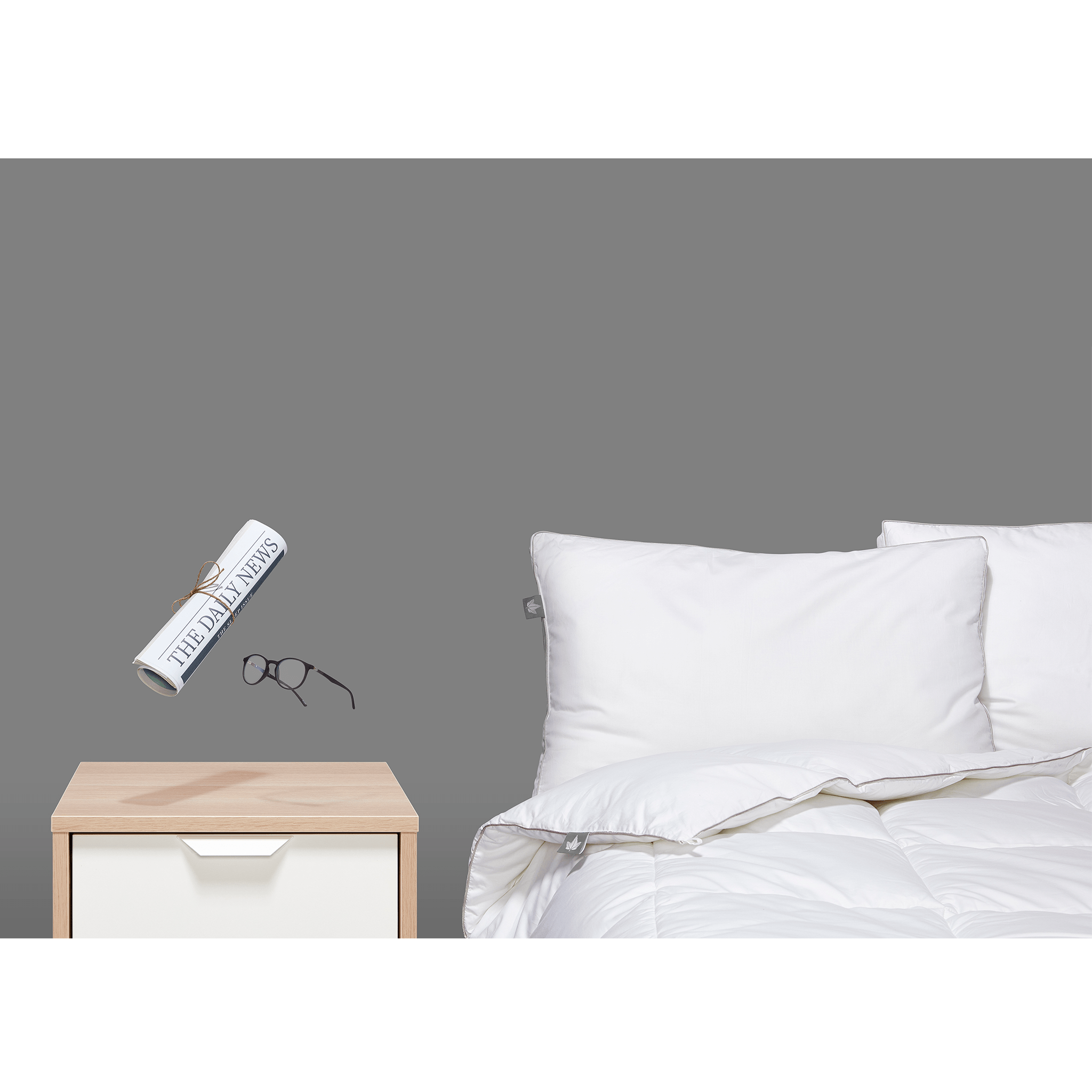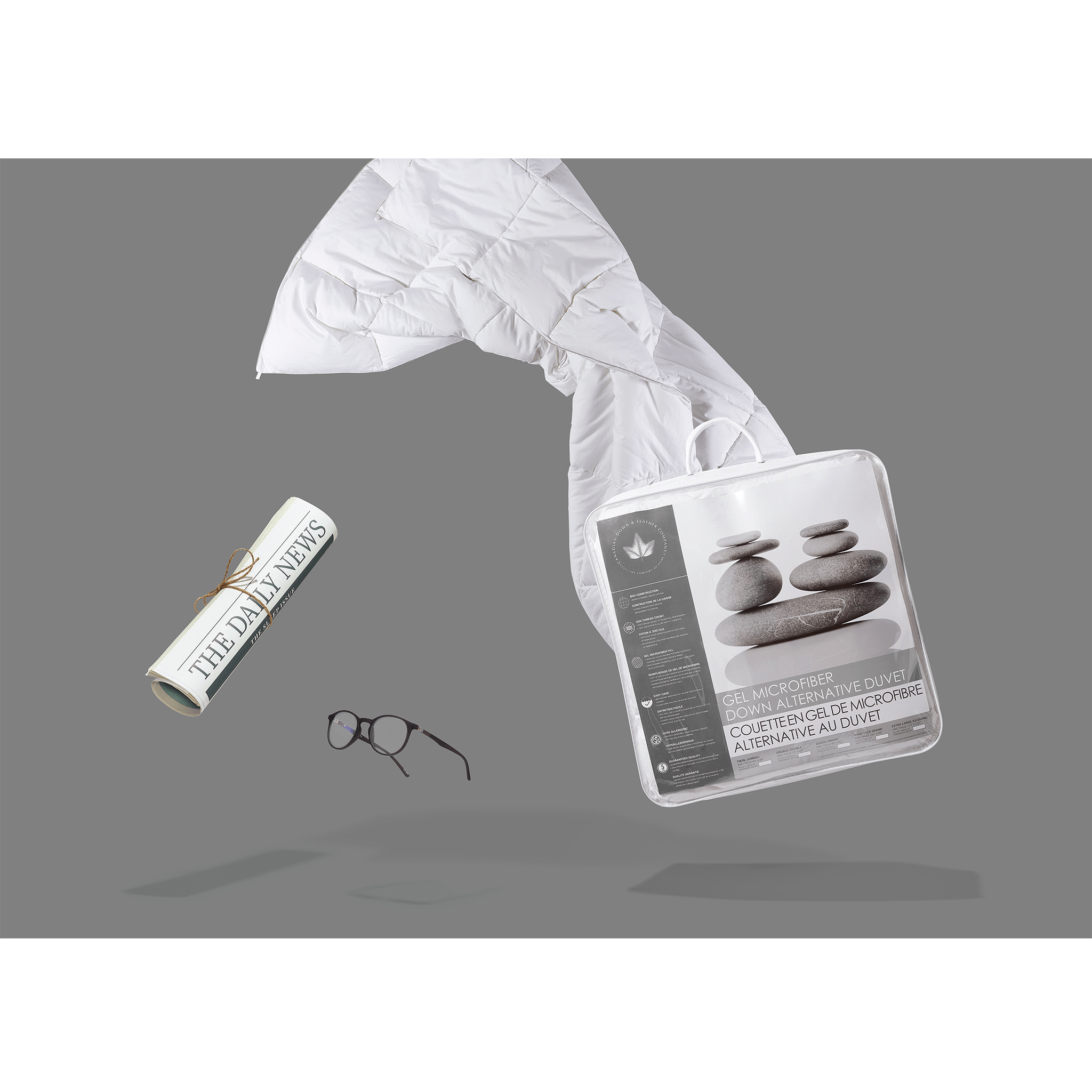 Gel Microfiber Down Alternative Duvet
Sale price

$88.00 USD
Regular price
(/)
SKU: 23142
About This Product:
This duvet is made with microfiber fill. Microfiber is soft and plush. It's a high quality polyester that's meant to mimic the softness of down. The shell is 300 thread count cotton, which is soft and quiet.
This duvet is generously filled. Microfiber doesn't have the same insulating properties as down, so microfiber duvets are heavier weight. We need a fair bit of fill to achieve the desired warmth. One benefit of a synthetic duvet is that it can be machine washed at home, given your machine is quite large and you wash/dry on a low heat setting. Natural down and feather are quite sensitive to moisture, but polyester is not!
This duvet comes in All Season Weight, which works well for room temperatures around 16 - 18 degrees C or if you're fairly cool when you sleep. 
Features:
Box Construction: Boxes to prevent content from shifting

300

Thread Count: Prevents fill from escaping
100% Cotton: Fine cotton allows the fill to breathe
Corner Loops:

 

Loops on all 4 corners to tie and anchor the duvet in place
Gel Microfiber: Down-like luxury and benefits from technically advanced microscopic synthetic fibers
Easy Care: May machine wash and dry or have professionally cleaned / Filling completely re-lofts after washing
Hypo Allergenic: Synthetic Microfiber filling naturally resists bacteria and other allergens
Guaranteed Quality: Guaranteed against manufacturing defects for 5 Years
This product was tested for harmful substances and certified according to STANDARD 100 by OEKO-TEX®SHHO 077115 TESTEX
Imported
Helpful Links:
Duvet Buying Guide
Refund Policy
Shipping Information
Compare All Duvets
Learning Center
Gel Microfiber Down Alternative Duvet
Sale price

$88.00 USD
Regular price
Choose options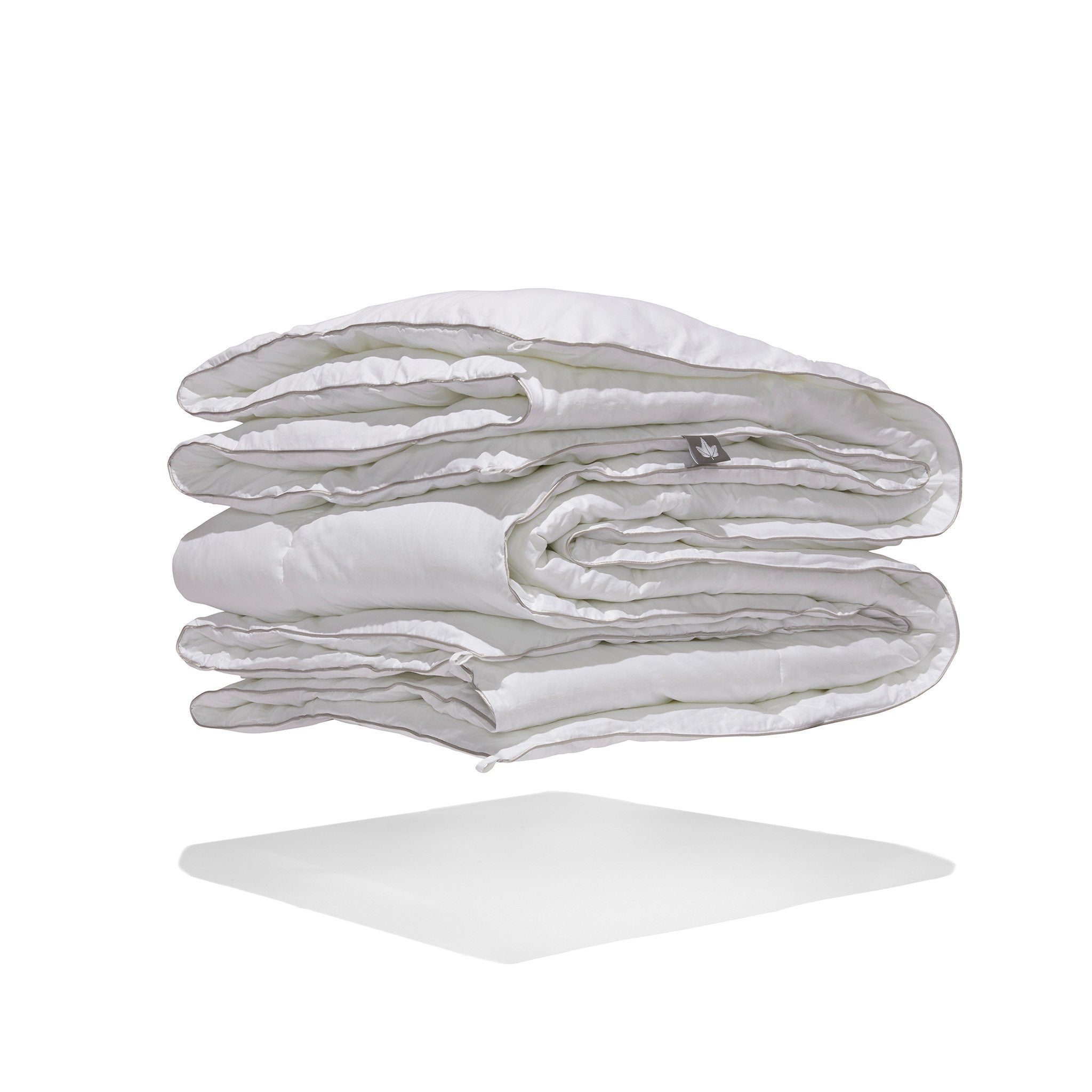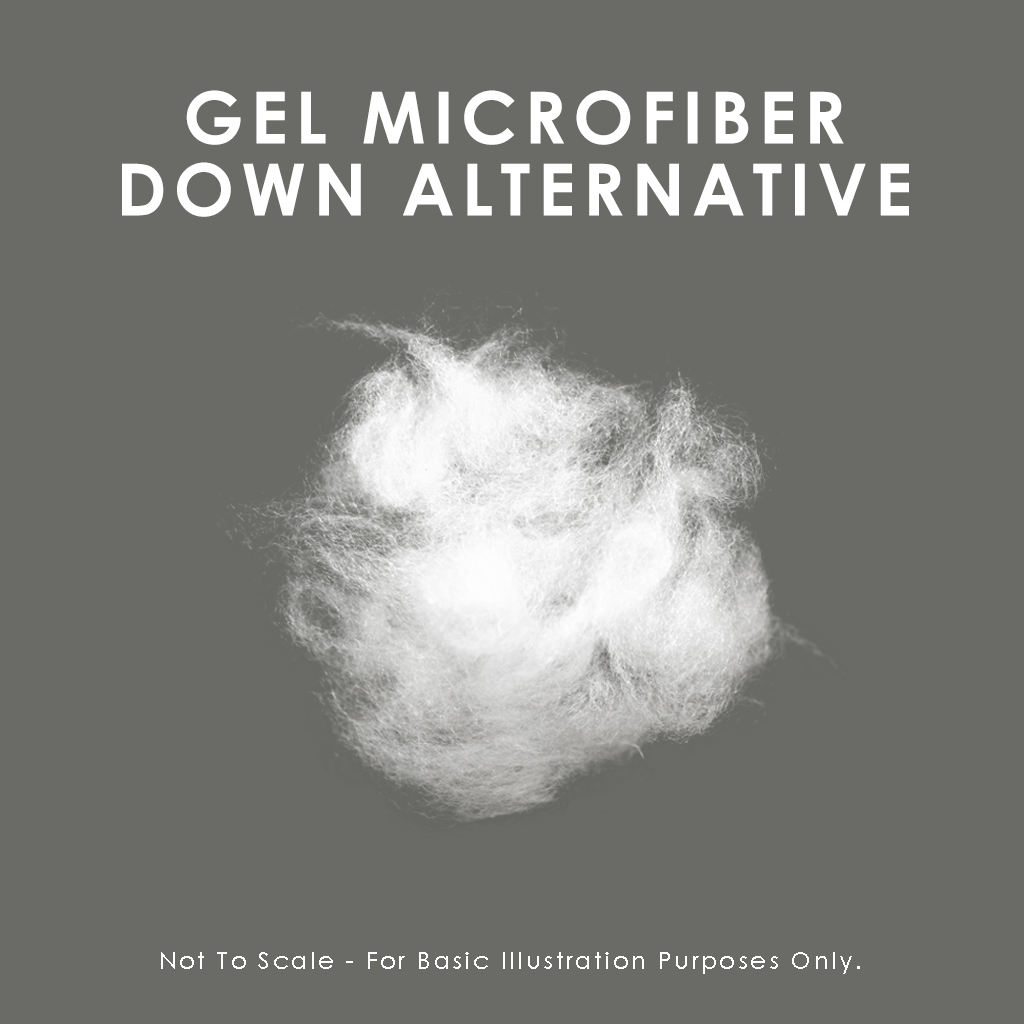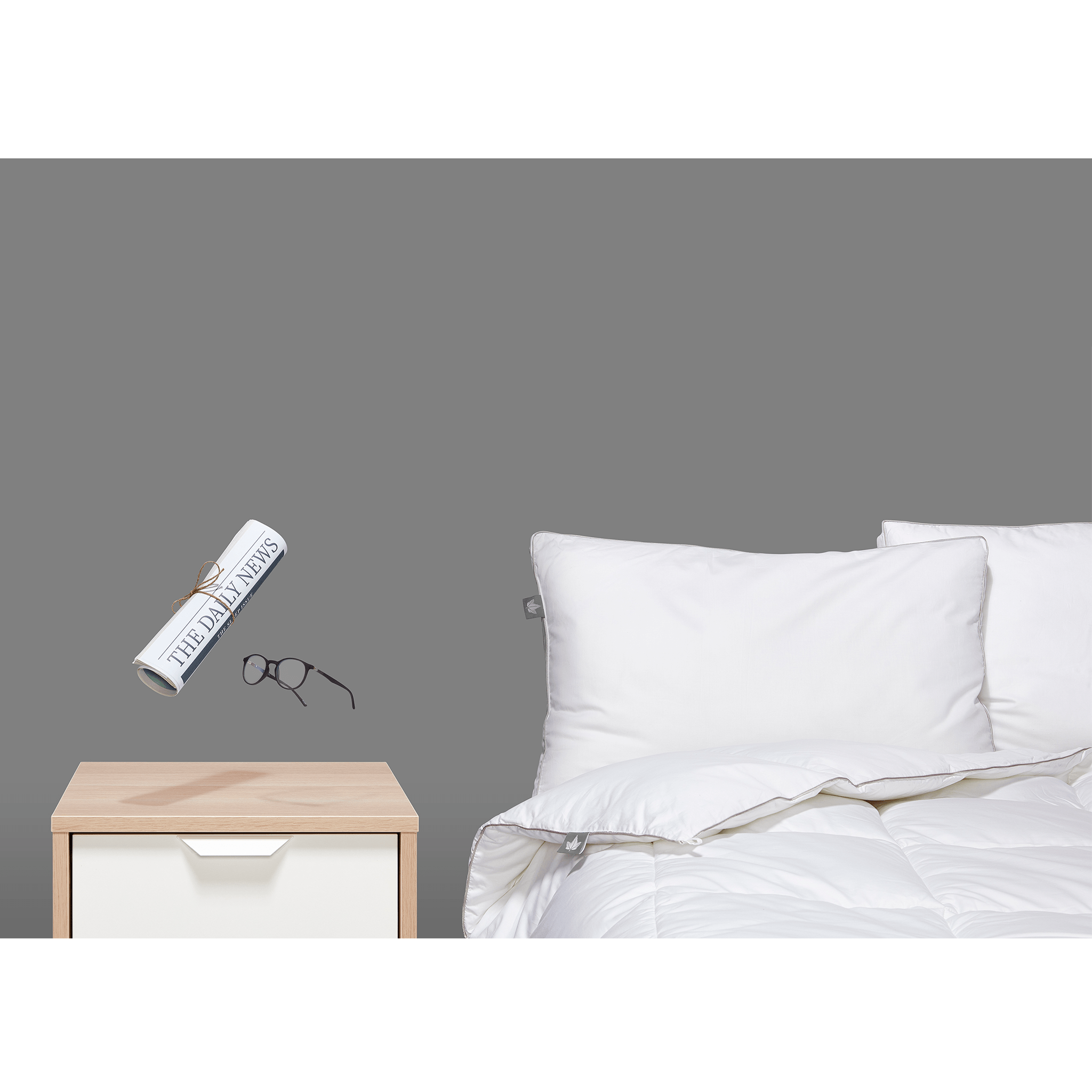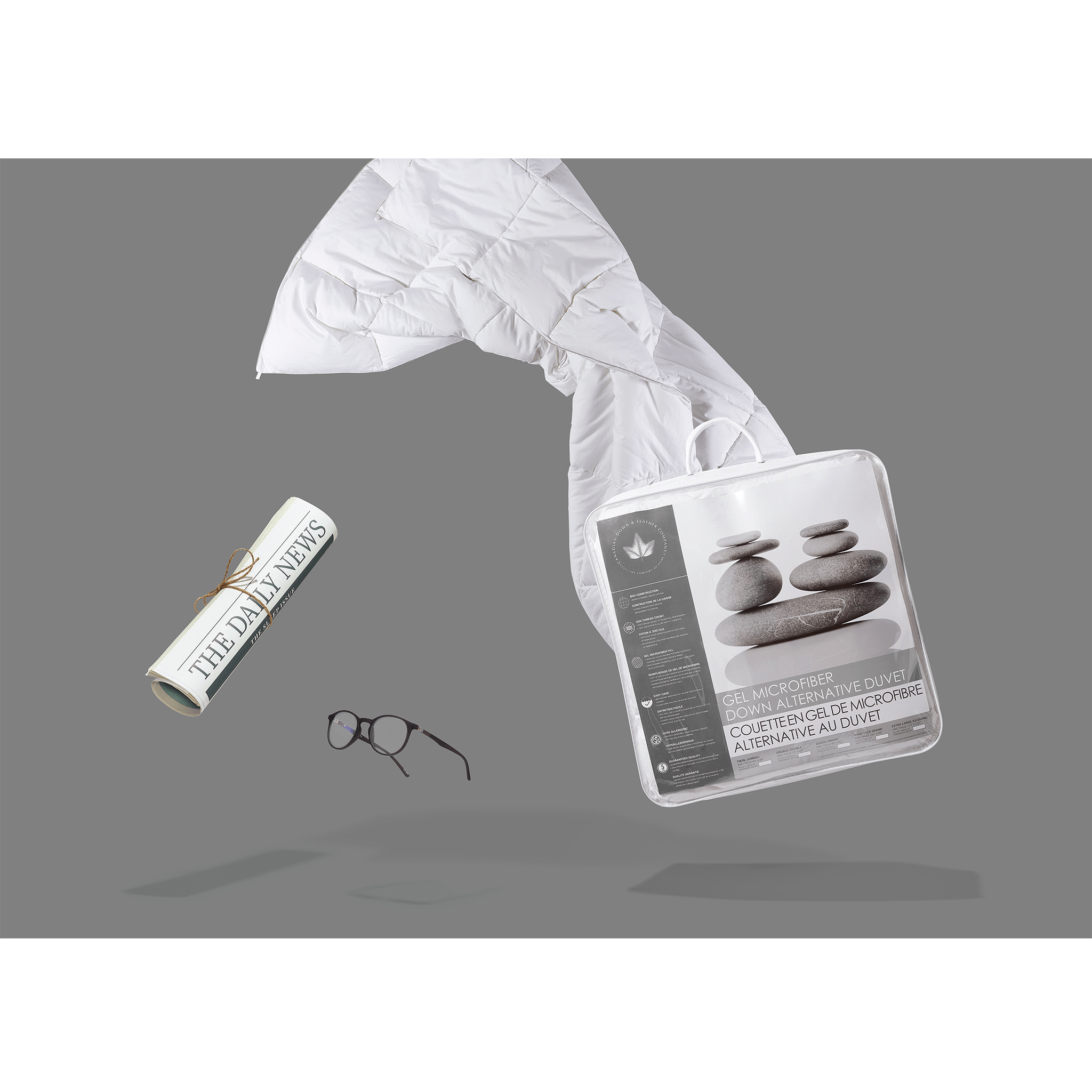 Is the down alternative duvet available in the extra large size, 110x100"? thanks.

Not at this time. Only the products we make in Canada are available in XL sizes.

How do I unclump the gel microfiber? I guess it was not completely dry and now it is clumped!

I'm so sorry to hear this! This duvet is quite bulky and can take several dryer cycles to get completely dry. You can try a few more runs in the dryer or hanging outside when the weather is nice. You can also try shaking or pulling the clumps of fill from the outside with your hands to try to untangle them a bit.

I want to buy Canadian, it is my top priority. I have seen your duvet on the cost website, and read some the reviews, a lot of positive ones which is great! However, one complaint I keep reading about is little on your and Costco website is when the duvet is removed from the cover bed and room gets covered in white cotton balls. What is happening here and had the problem been corrected? I am looking for something washable and Canadian.

This is one of our best selling duvets, and I only see 1 complaint of this nature in the reviews on our website (as of the date of this writing)! We're not aware of it being a common or consistent problem. While leakage is a possibility with any duvet (could be a faulty bit of fabric, for example), it's considered a manufacturing defect and covered under warranty, as long as proper care instructions have been followed. If you experience this problem, simply contact us for repair or replacement! Please note that this duvet is not made in Canada - hopefully one day! If you purchase it, you're supporting us as a Canadian company, but it is one of our imported products. Each product states whether it's made in Canada or imported in the product description.

What's the difference between this duvet and the Microfiber Down Alternative Duvet?

The Microfiber Down Alternative Duvet has a 260 thread count shell. Higher thread count fabric is softer and less noisy. The Microfiber Duvet also has a shorter warranty period. The final difference is the fill type - Gel Microfiber is siliconized, making it slightly more slippery than regular microfiber. This difference is not overly noticeable though and doesn't impact the overall feel of the product. These 2 duvets are the same weight and warmth level.

My duvet cover is 90 x 90. Will the Queen duvet (88 x 90) fit properly

It will! Anything within a couple inches of the duvet size will work. If you have a cotton duvet cover, it's likely to shrink slightly after washing, which will improve the fit. Does the cover have corner ties to attach to the corner loops? This helps keep the duvet in place even if the sizing isn't perfect!

does it have corner ties?

Yes it does! All of our duvets have corner loops :)