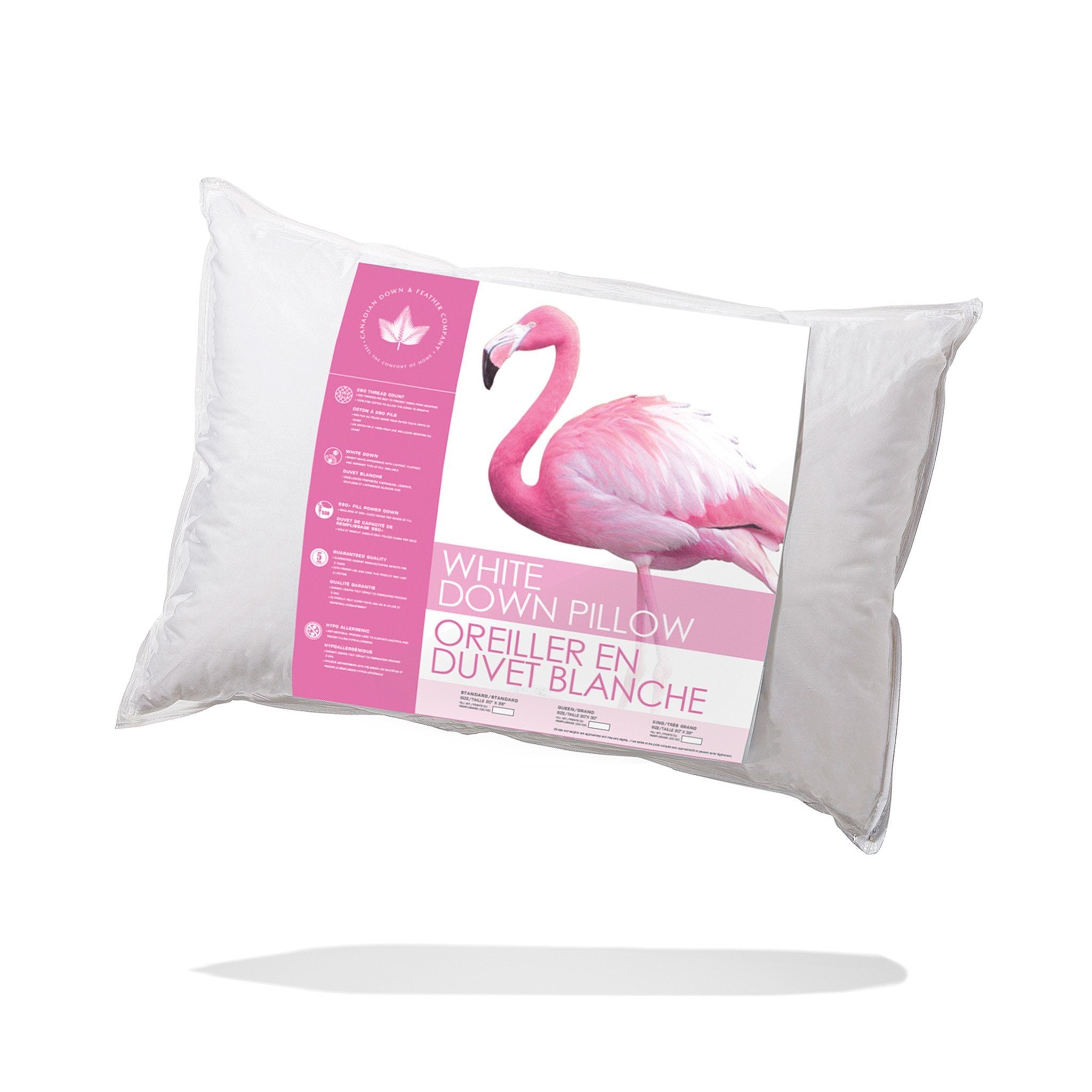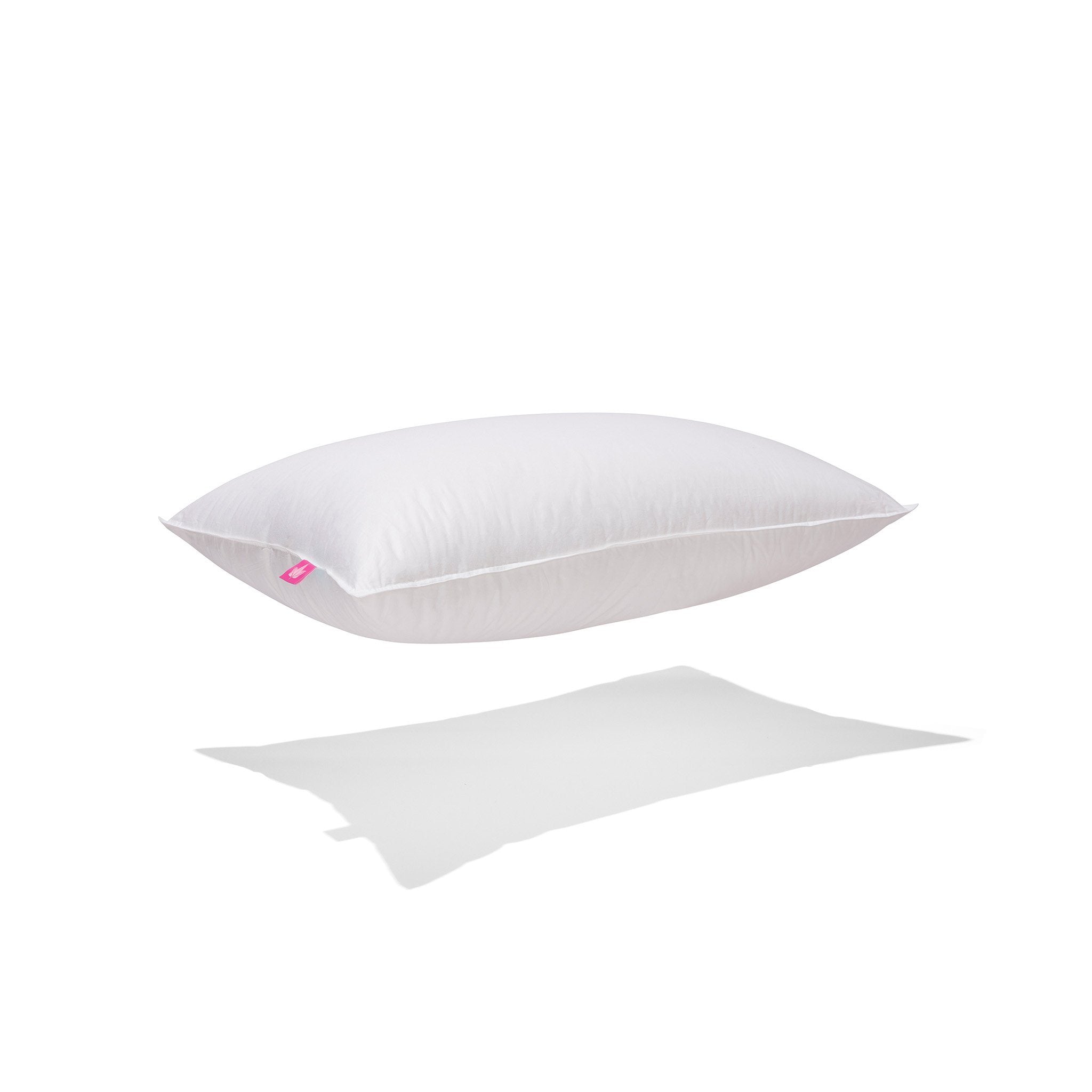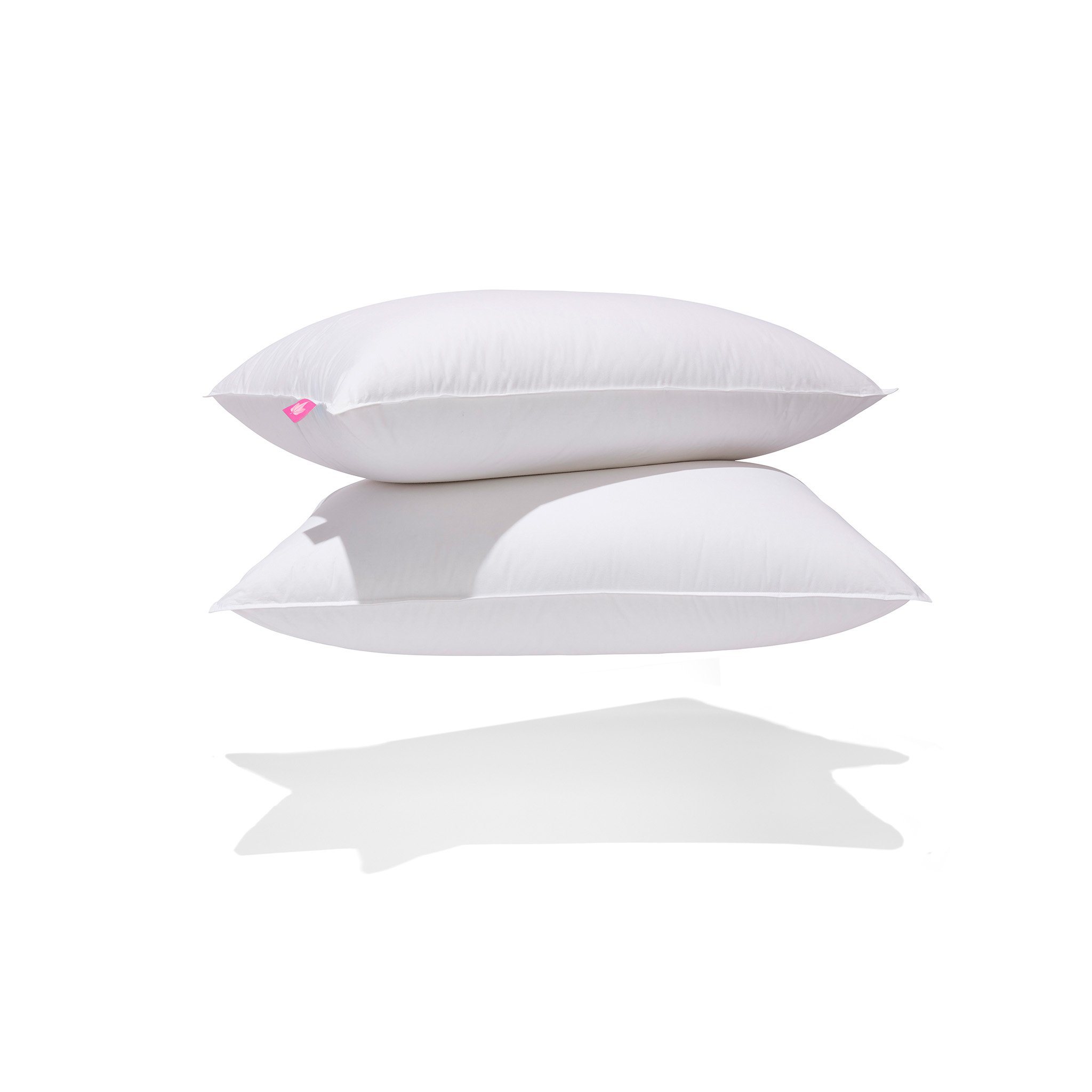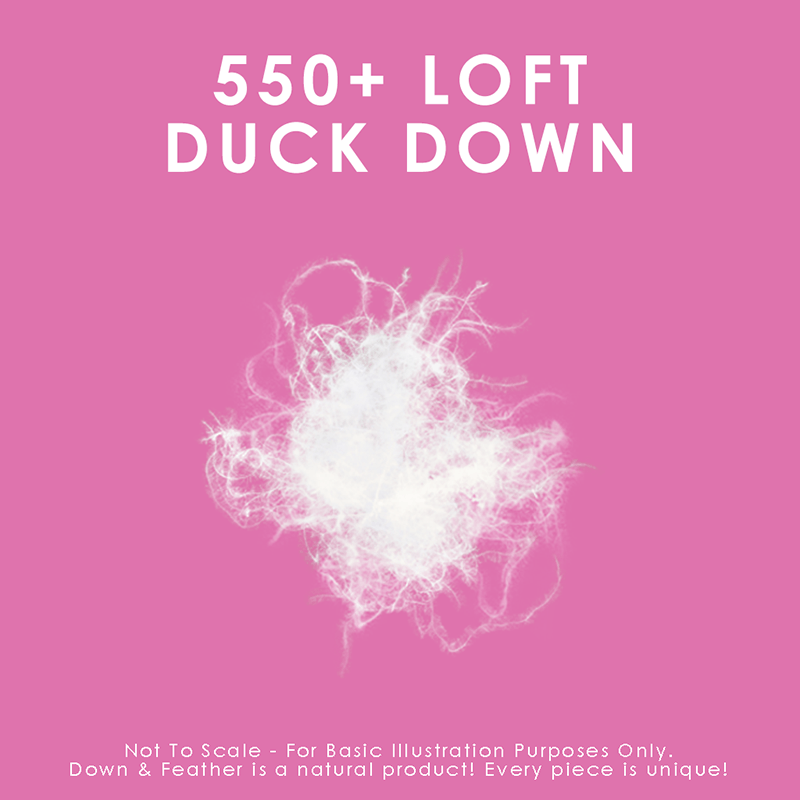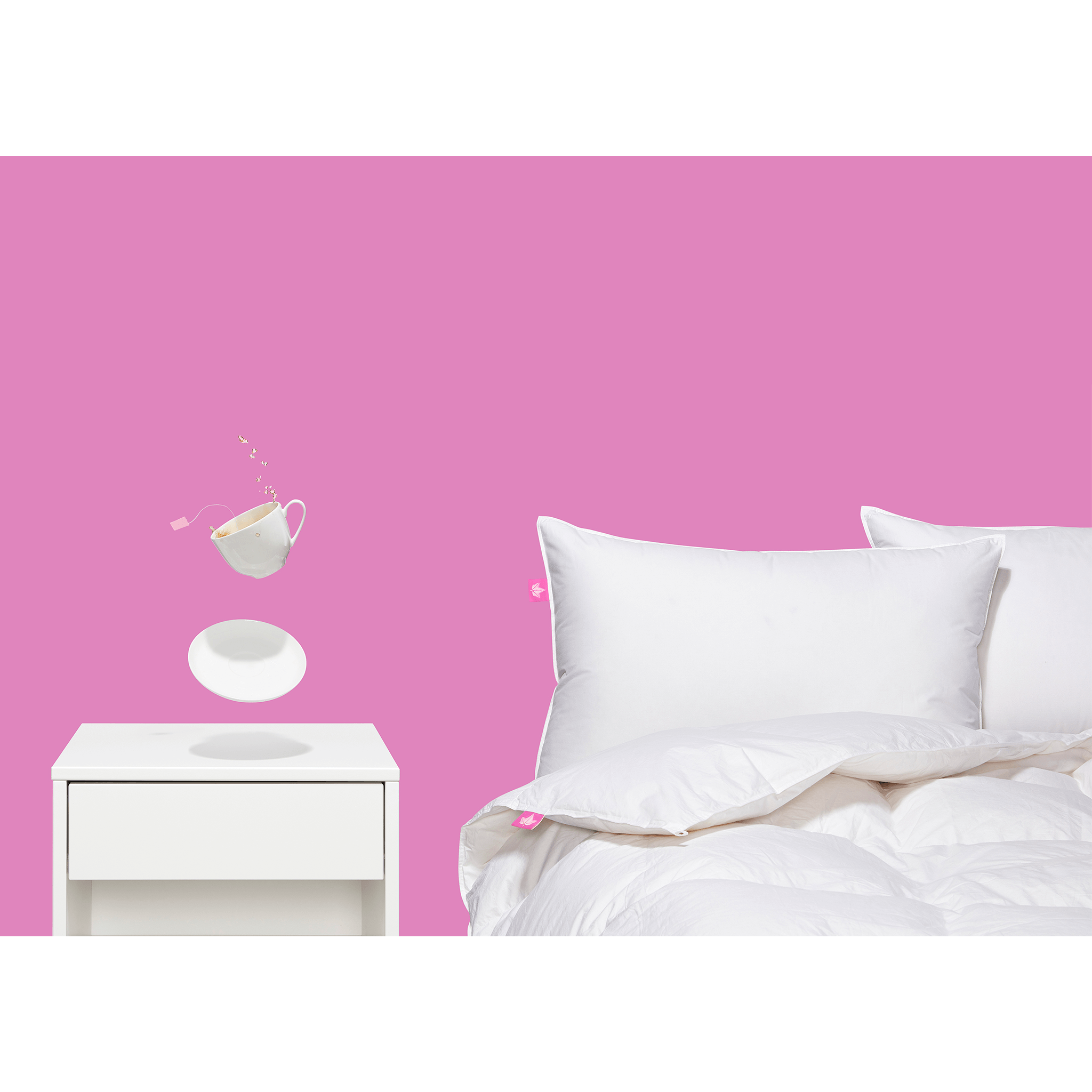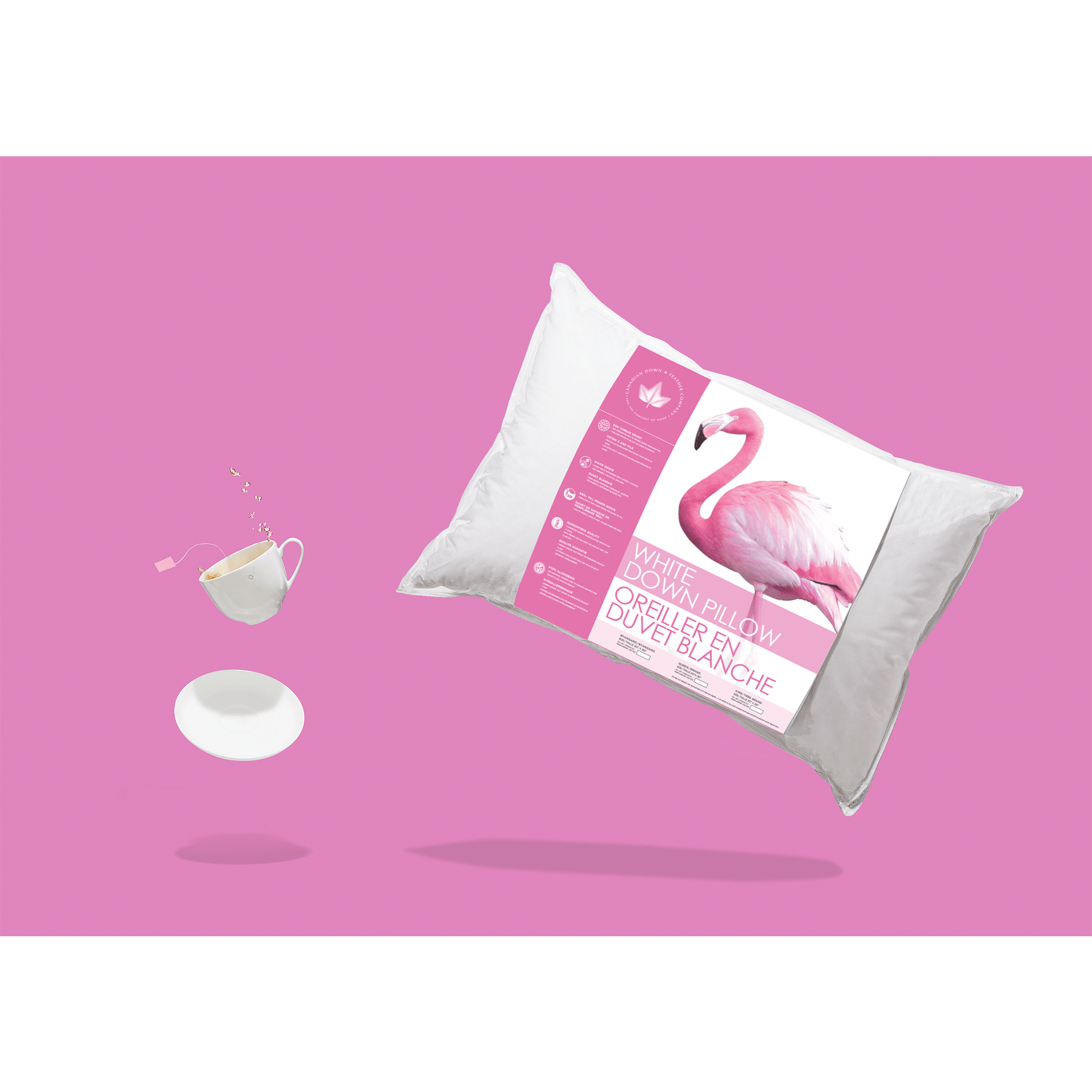 White Down Pillow
Sale price

$83.00 USD
Regular price
(/)
SKU: 50220
About This Product:
This pillow is filled with care in Canada. The shell is crisp 260 thread count cotton. The fill is 550 loft duck down. Down is made up of tiny, fluffy clusters, so down pillows are very soft, sinky, and squishy.
All weights of this pillow are fairly soft and will sink down with the weight of the head. The Soft version is flatter as it has the least amount of fill. Medium is a bit fuller, and Firm is the most puffy, with the most amount of fill. Soft is best suited for front sleepers. Medium and Firm are great for front and back sleepers. 
Note that King size pillows are more sinky than Standard or Queen, as they are quite long. There's more room for the fill to spread out to the sides when laid on.
Features: 
Construction: Double Needle Stitch
260 Thread Count: Prevents Down from escaping
100% Cotton: Fine cotton allows the down to breathe
White Duck Down: High quality, fresh fill
550+ Fill Power Down: Insulates and lofts 550+ cubic inches per ounce of fill
Hypo Allergenic: Anti-Microbial process used to eliminate bacteria
Guaranteed Quality: Guaranteed against manufacturing defects for 5 Years
RDS Down:

 

Certified by IDFL 005891
Filled in Canada with domestic and/or imported materials
Helpful Links:
Pillow Buying Guide
Difference Between Down & Feather
Compare All Pillows
Learning Center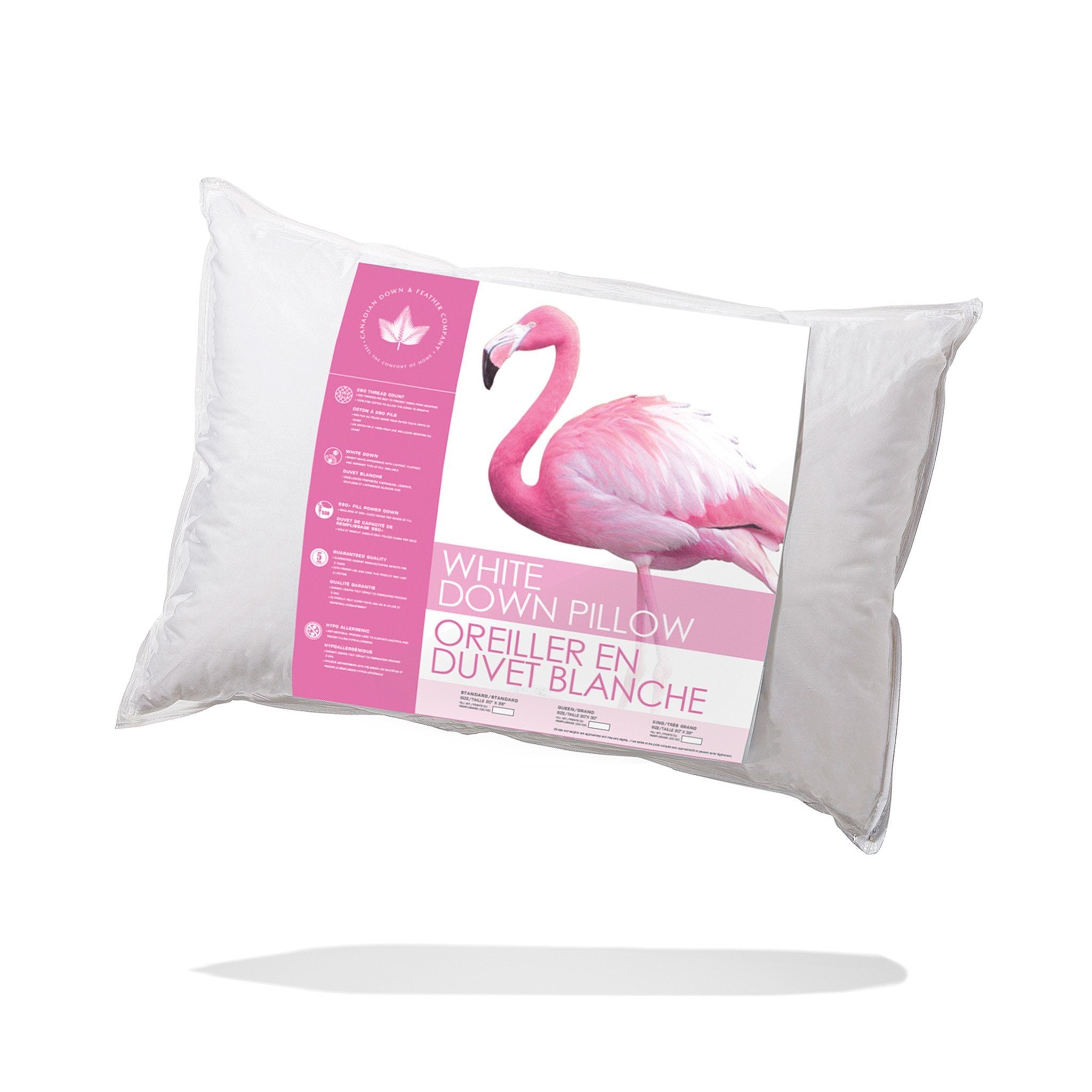 White Down Pillow
Sale price

$83.00 USD
Regular price
Choose options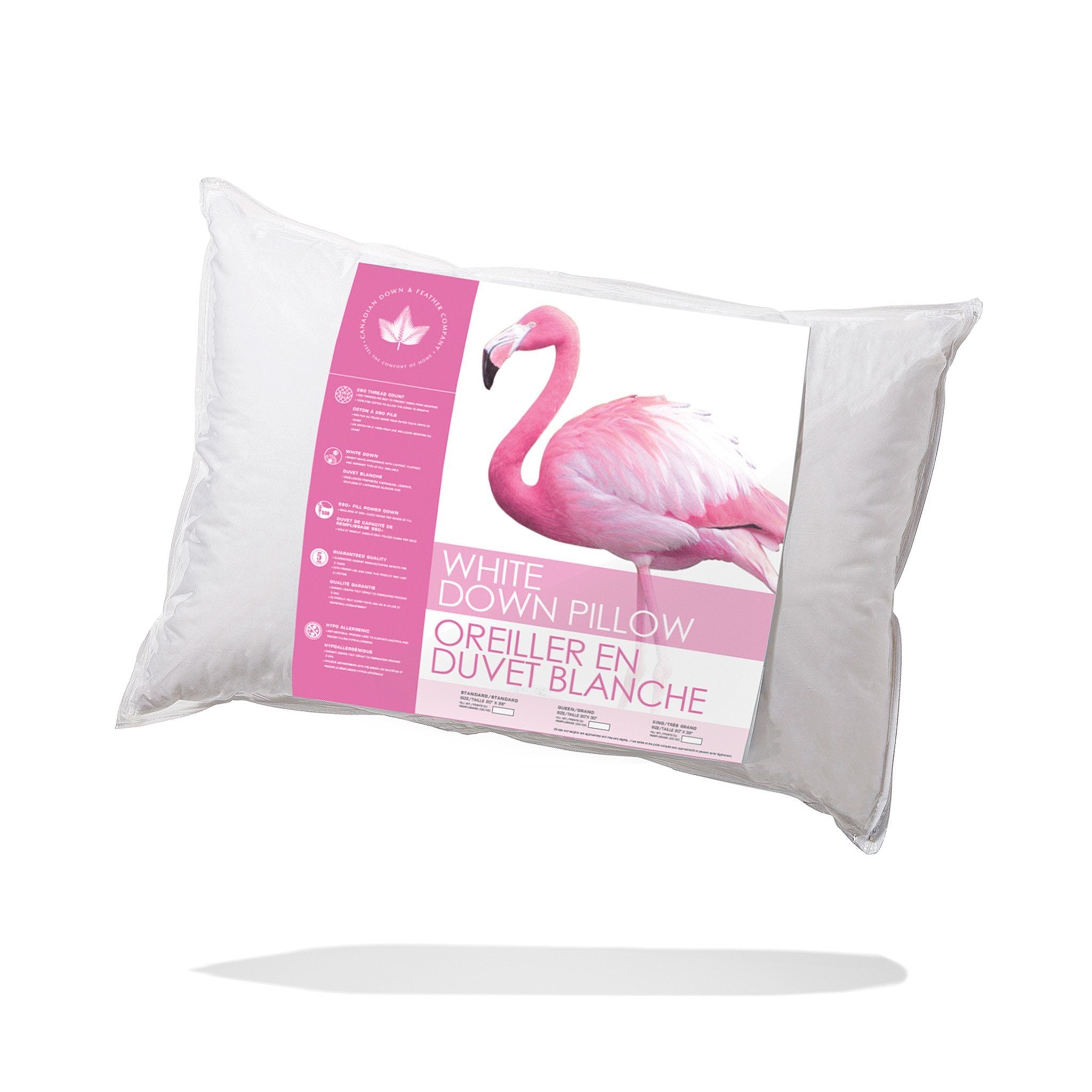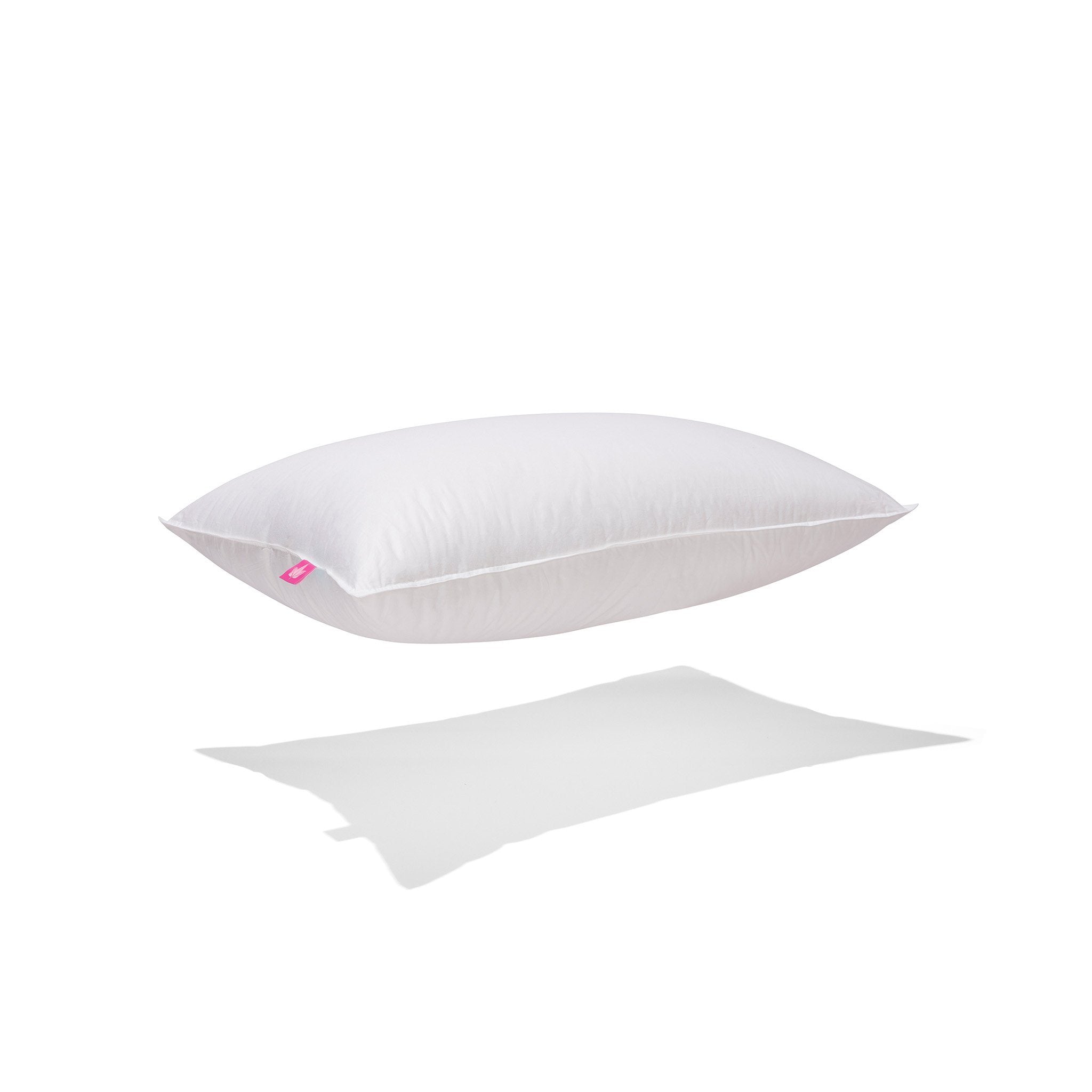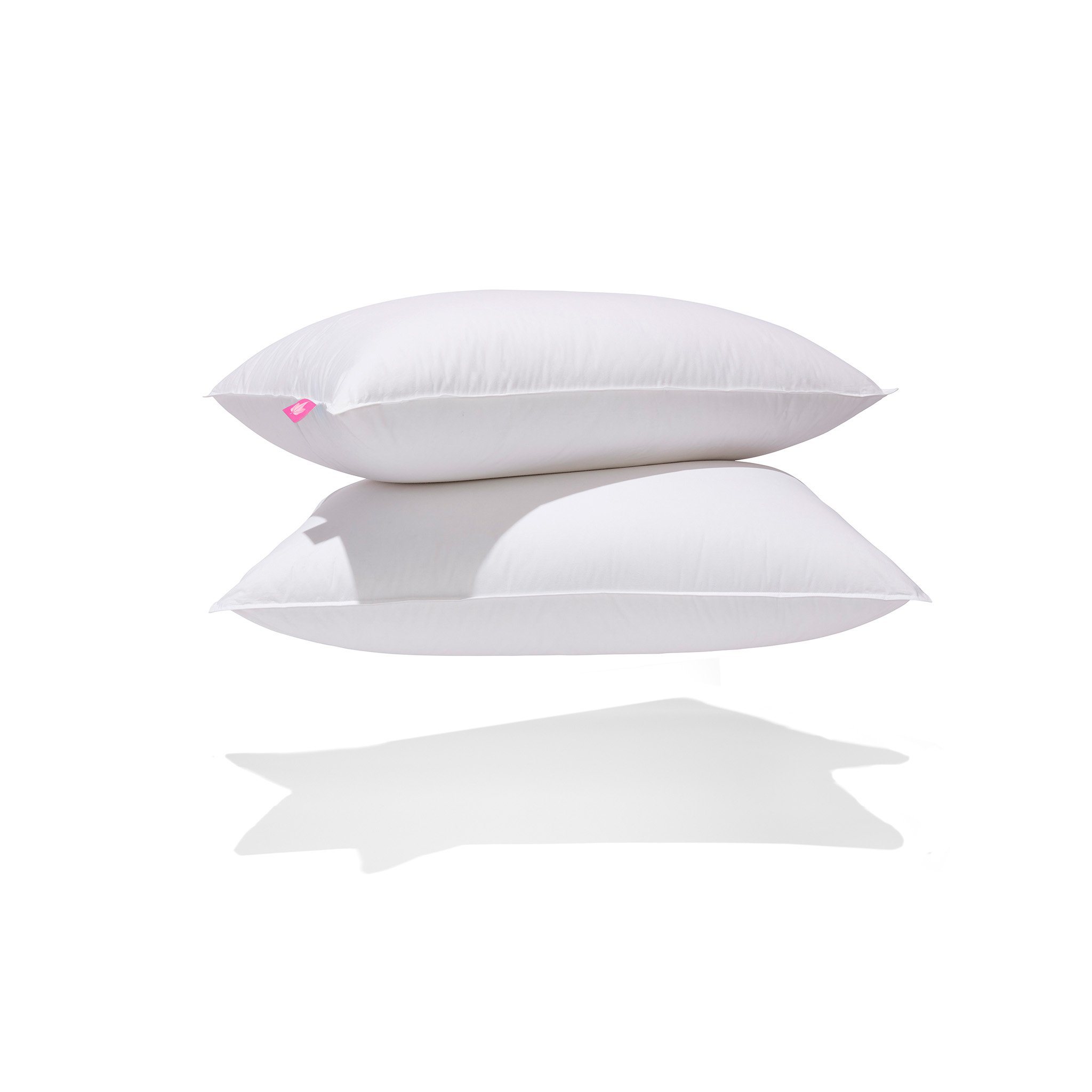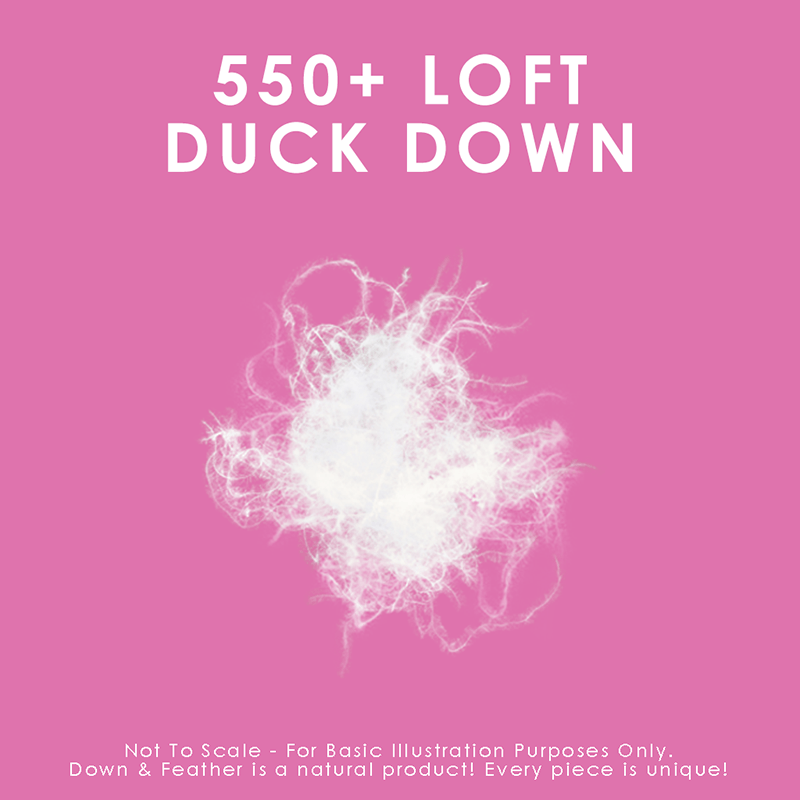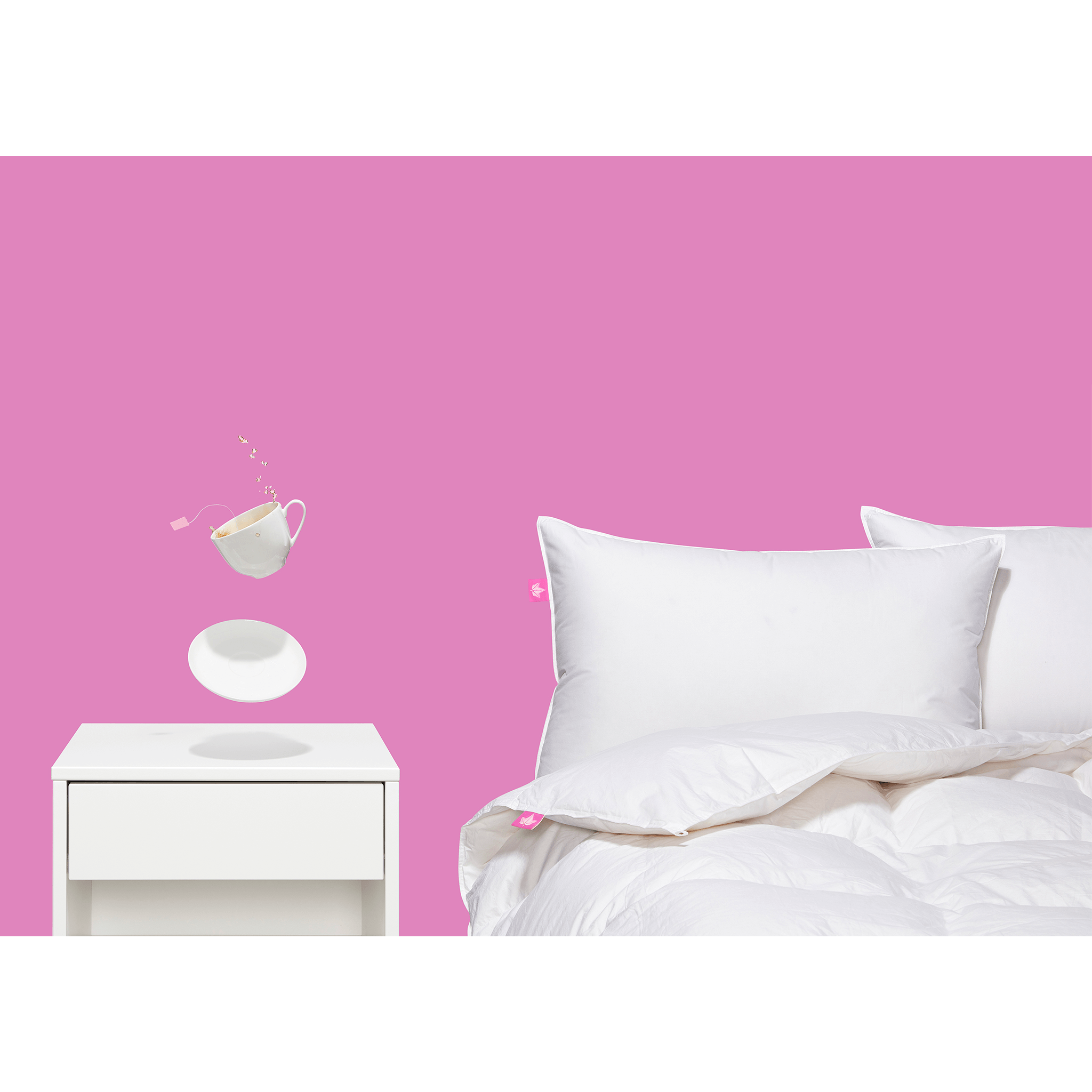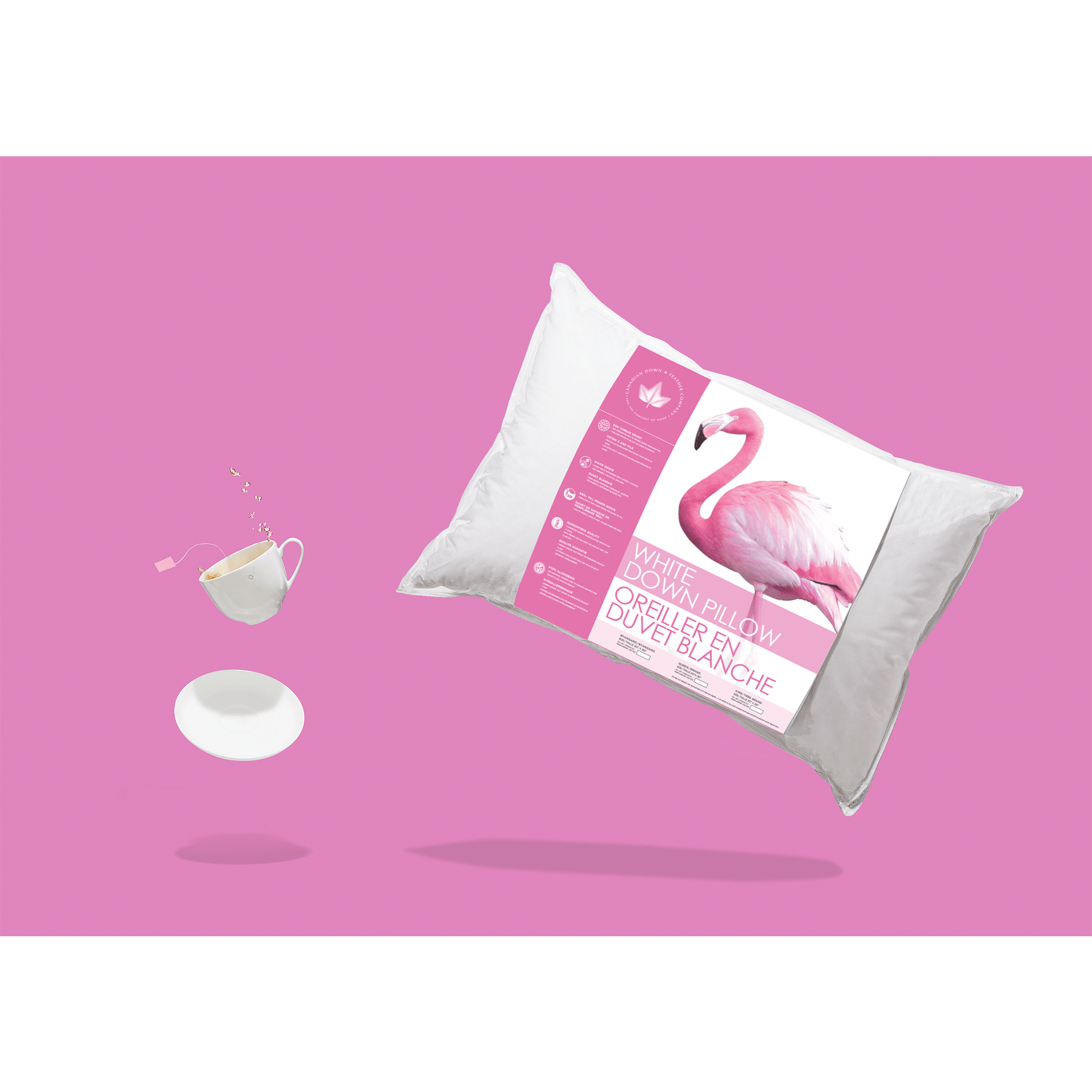 What is the difference between this pillow and the White Goose Down Pillow?

The main difference is the species of the fill. The White Down Pillow is filled with duck down and the White Goose Down Pillow is filled with goose down. The lofts are similar (550 and 575). Remember that loft is an indicator of overall down quality! Both pillows feature 260 thread count shells. We've added a bit more fill to the White Down Pillows than the White Goose Down Pillows. So while they're both pretty soft and sinky, the White Down Pillows are slightly fuller and provide a tad more support.

What is the warranty details on this product?

Our pillows have a 5 year warranty against manufacturing defects. You can find this information in the product description and on our product comparison chart! FOr more information about our warranty policy, see link: https://www.canadiandownandfeather.com/pages/warranty-registration 

I am looking at buying the King Firm duck down pillows, 31oz fill. Do they sink down? We are side sleepers and we want them to sink down and be squishy.

All down pillows will be soft, sinky and compressible! If you are a side sleeper, you will require more support, so perhaps the firm option may be best! In general, down is extremely soft and sinky, so even the firmest down pillow will still be on the softer side!

What's the difference between this pillow and the Hutterite down? Also do you have pillows with gusseted walls? I don't want any pillows that have feathers with the reed in it. Lastly do your pillows come with tags of certification if so which ones please?

Take a look at our product comparison chart to compare pillows at a glance! While both this pillow and the Hutterite Goose Down Pillow are both down pillows (and therefore, both soft and sinky in nature), there are some key differences. These include: 
- Species: this pillow is filled with duck down. The Hutterite Goose Down Pillow is filled with goose down.
- Source: this pillow is filled with down sourced from non-Hutterite farms. The fill in the Hutterite Goose Down Pillow comes from Hutterite farms.
- Loft (down quality): this pillow contains 550 loft down, while the other contains 700 loft down.
- Thread count: this pillow is made with 260 thread count cotton. The other is made with 400 thread count cotton.

I'm not entirely sure what you mean by gussetted walls. If you mean a gussetted edge around the perimeter, check out our Microfiber and Gel Microfiber pillows! If you mean internal vertical walls to keep fill separated in different compartments, we don't offer that. We only have the Down Perfect Pillows, which have 3 horizontal chambers.

All feathers have quills, so I would steer clear of pillows containing feather! These pillows contain down, not feather, so you won't find any quills!

Our cotton shells are OEKO-TEX certified, and these pillows are RDS certified.