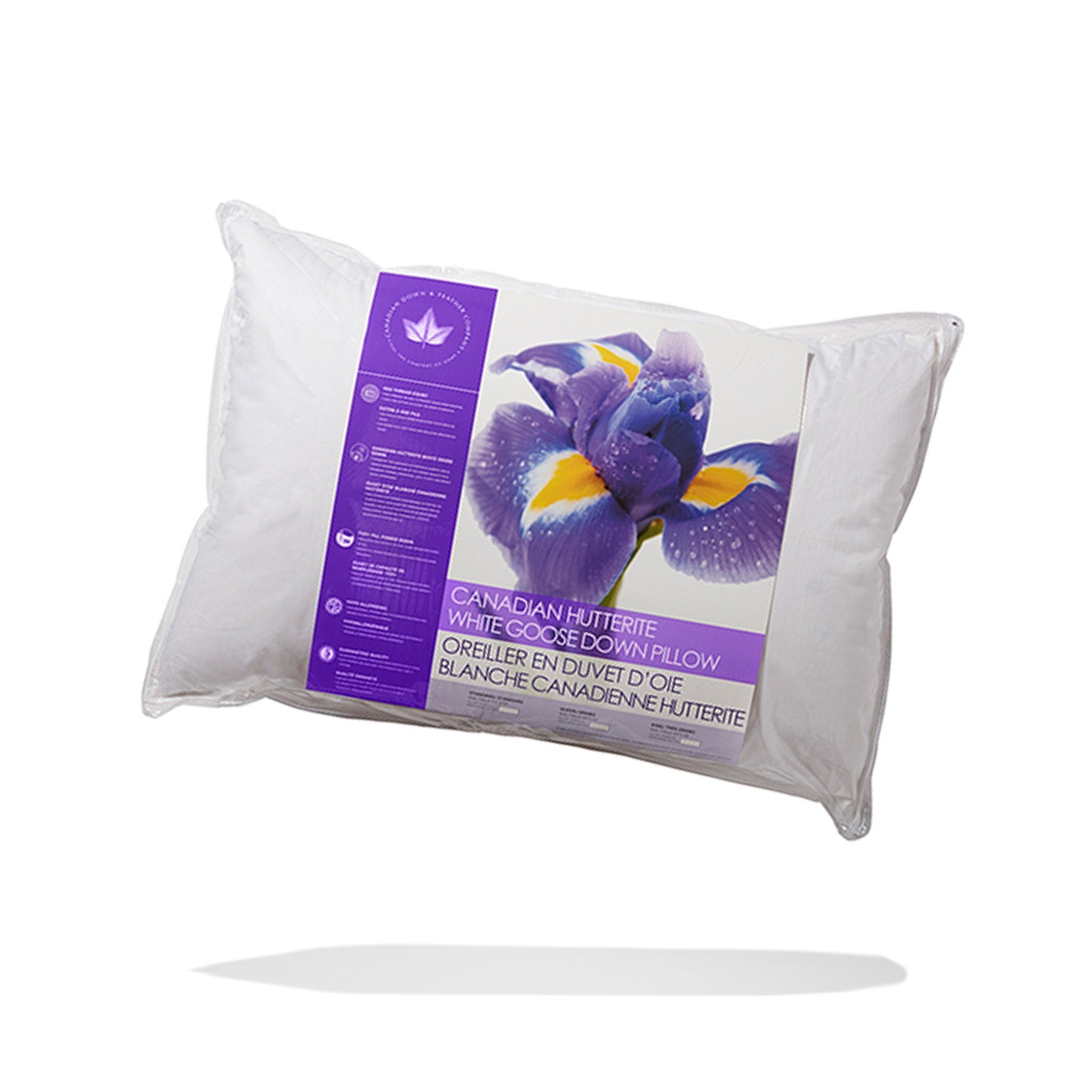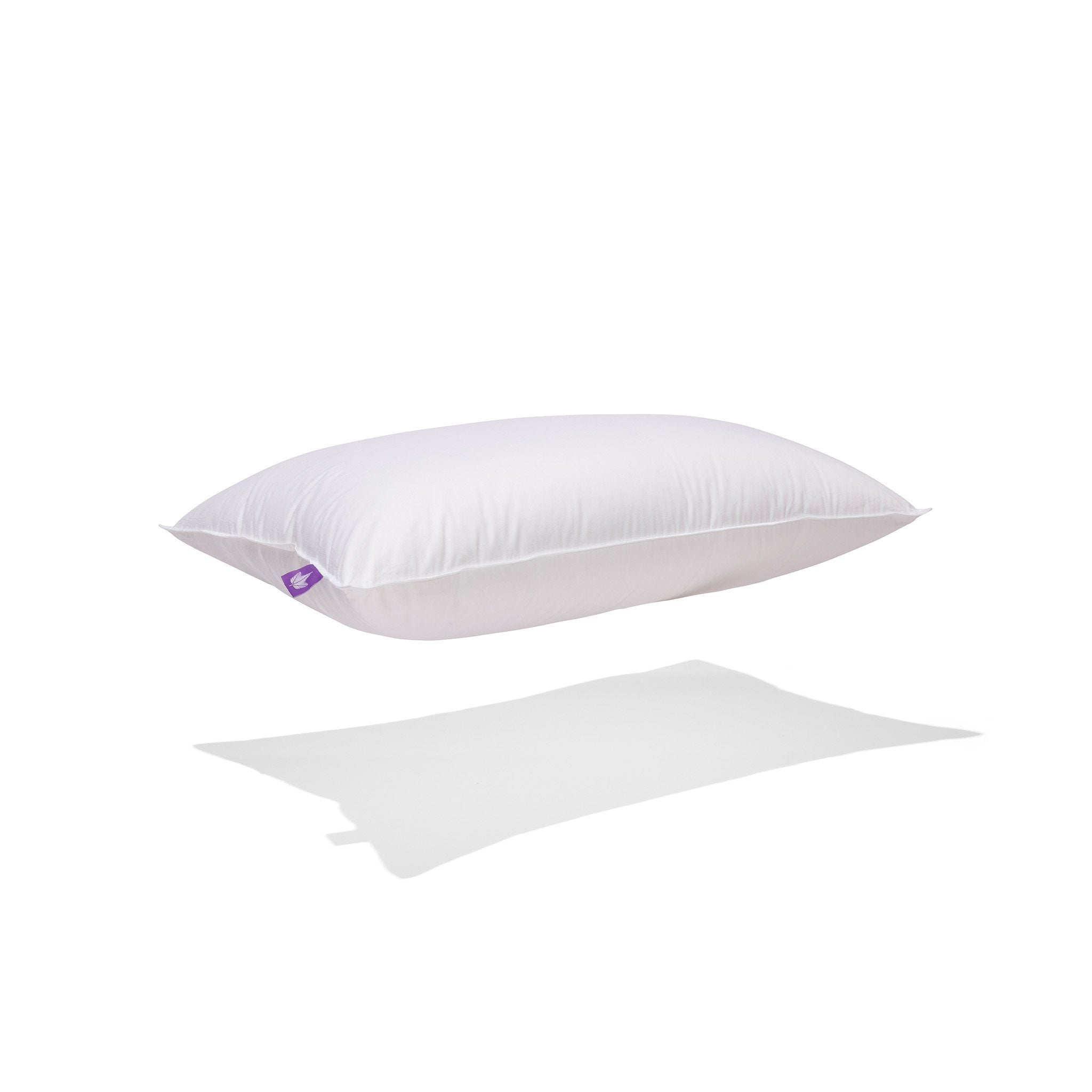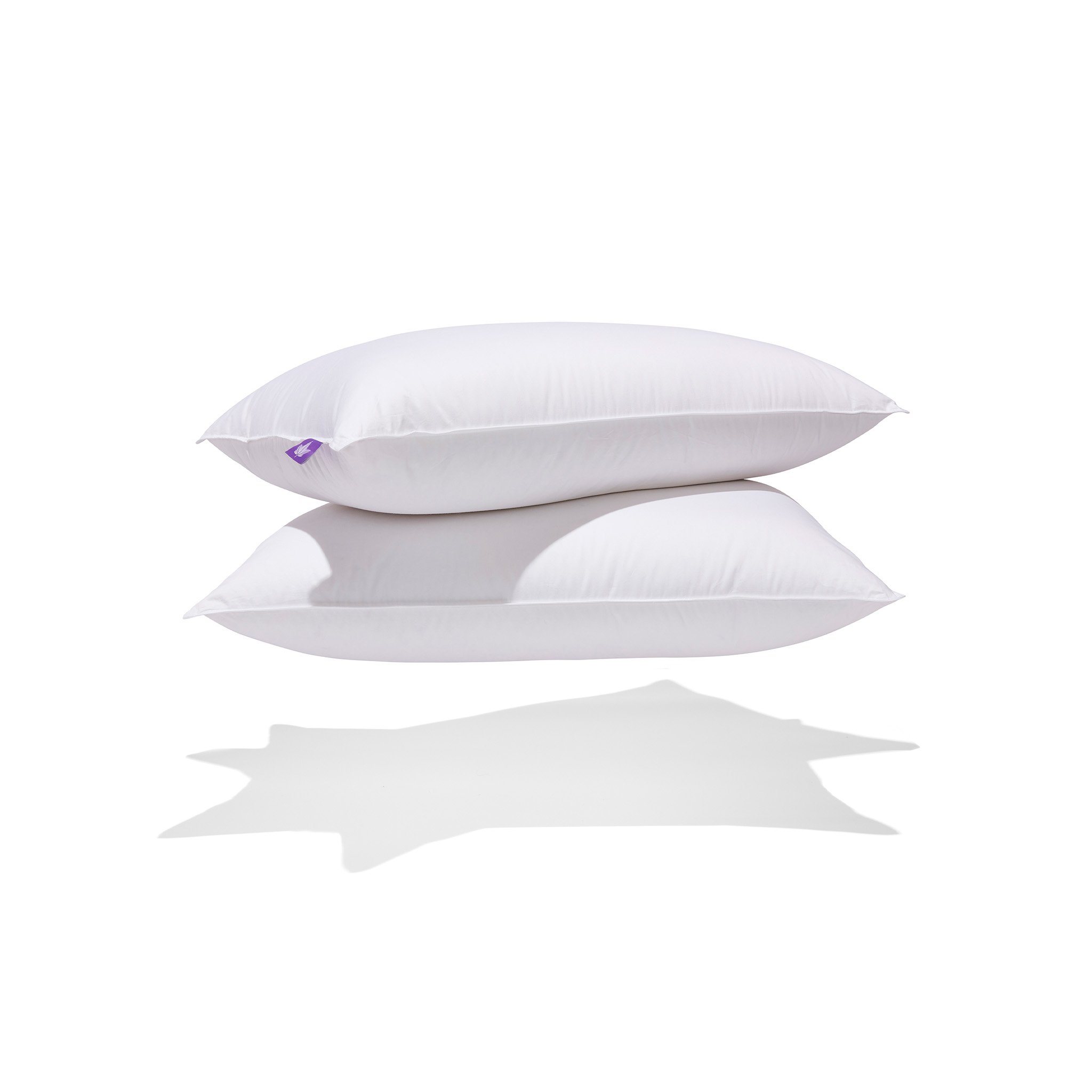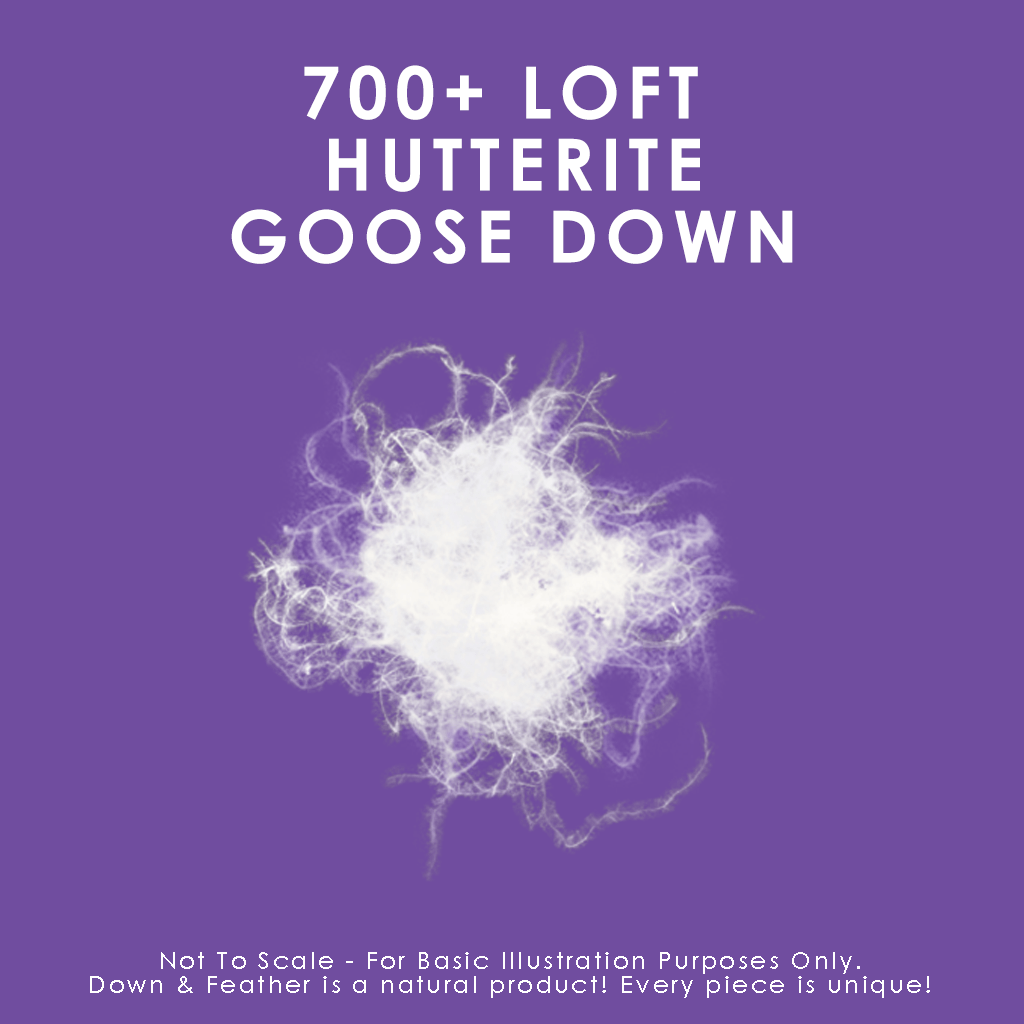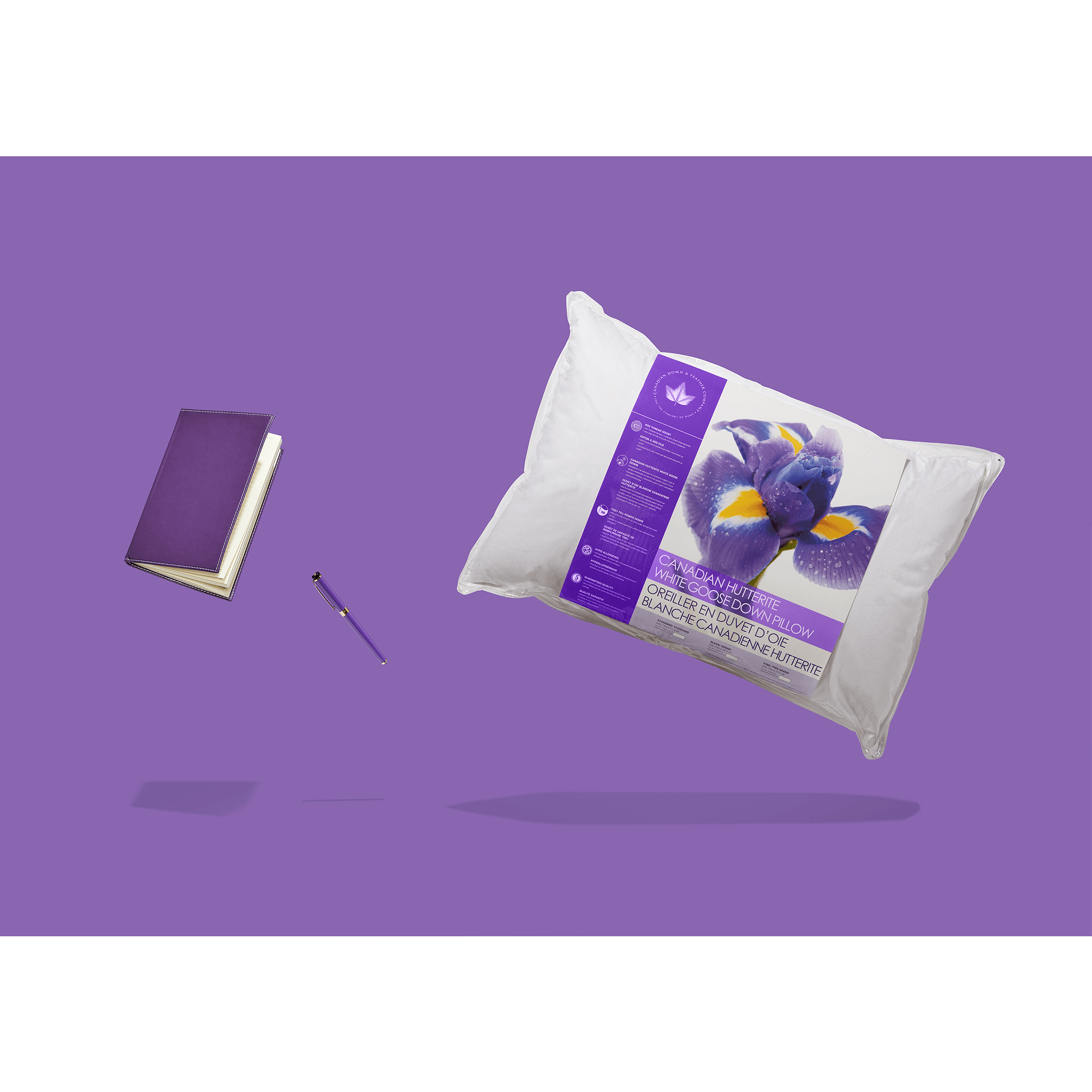 Hutterite Goose Down Pillow
Sale price

$165.00 USD
Regular price
(/)
SKU: 74220
About This Product:
This pillow is made with care in Canada with Canadian fill. The shell is soft 400 thread count cotton. The fill is 700 loft goose down farmed by Hutterites in Alberta, Canada. Down is made up of tiny, fluffy clusters, so down pillows are very soft, sinky, and squishy.
All weights of this pillow are soft and will sink down with the weight of the head. The Soft version is flatter, Medium is a bit fuller, and Firm is the most puffy. Soft is best suited for front sleepers. Medium and Firm are great for front and back sleepers. 
Note that King size pillows are more sinky than Standard or Queen, as they are quite long. There's more room for the fill to spread out to the sides when laid on.
Features:
Construction: Double Needle Stitch
400 Thread Count: Prevents Down from escaping
100% Cotton: Fine cotton allows the down to breathe
Canadian Hutterite White Goose Down: Farmed by the Canadian Hutterites in Alberta and is world renowned as one of the highest quality fills
700+ Fill Power Down: Insulates and lofts 700+ cubic inches per ounce of fill
Hypo Allergenic: Anti-Microbial process used to eliminate bacteria
Guaranteed Quality: Guaranteed against manufacturing defects for 5 Years
RDS down, certified by IDFL 005891
Made in Canada
Helpful Links:
Pillow Buying Guide
Difference Between Down & Feather
Read our Refund Policy
Shipping Information
Compare All Pillows
Learning Center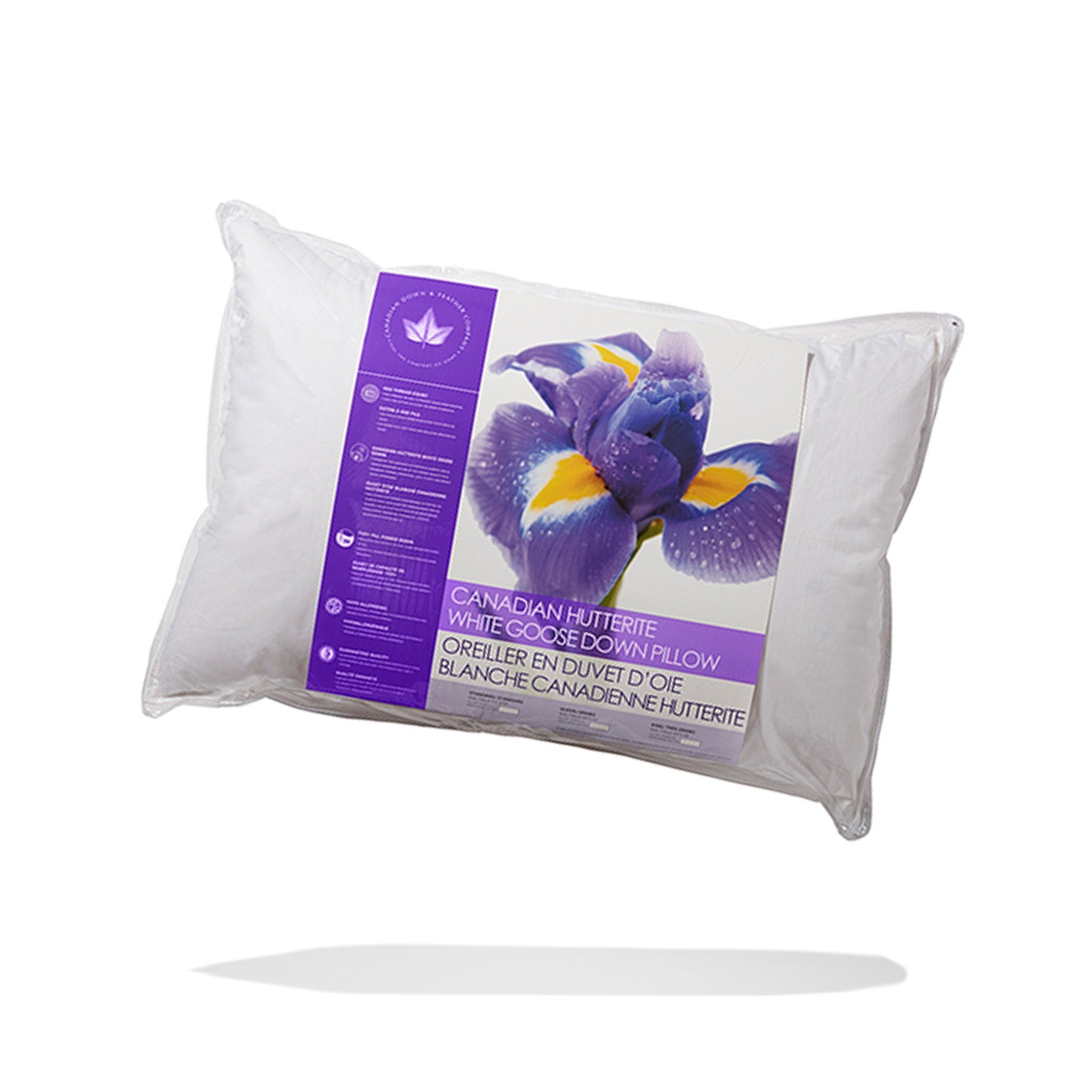 Hutterite Goose Down Pillow
Sale price

$165.00 USD
Regular price
Choose options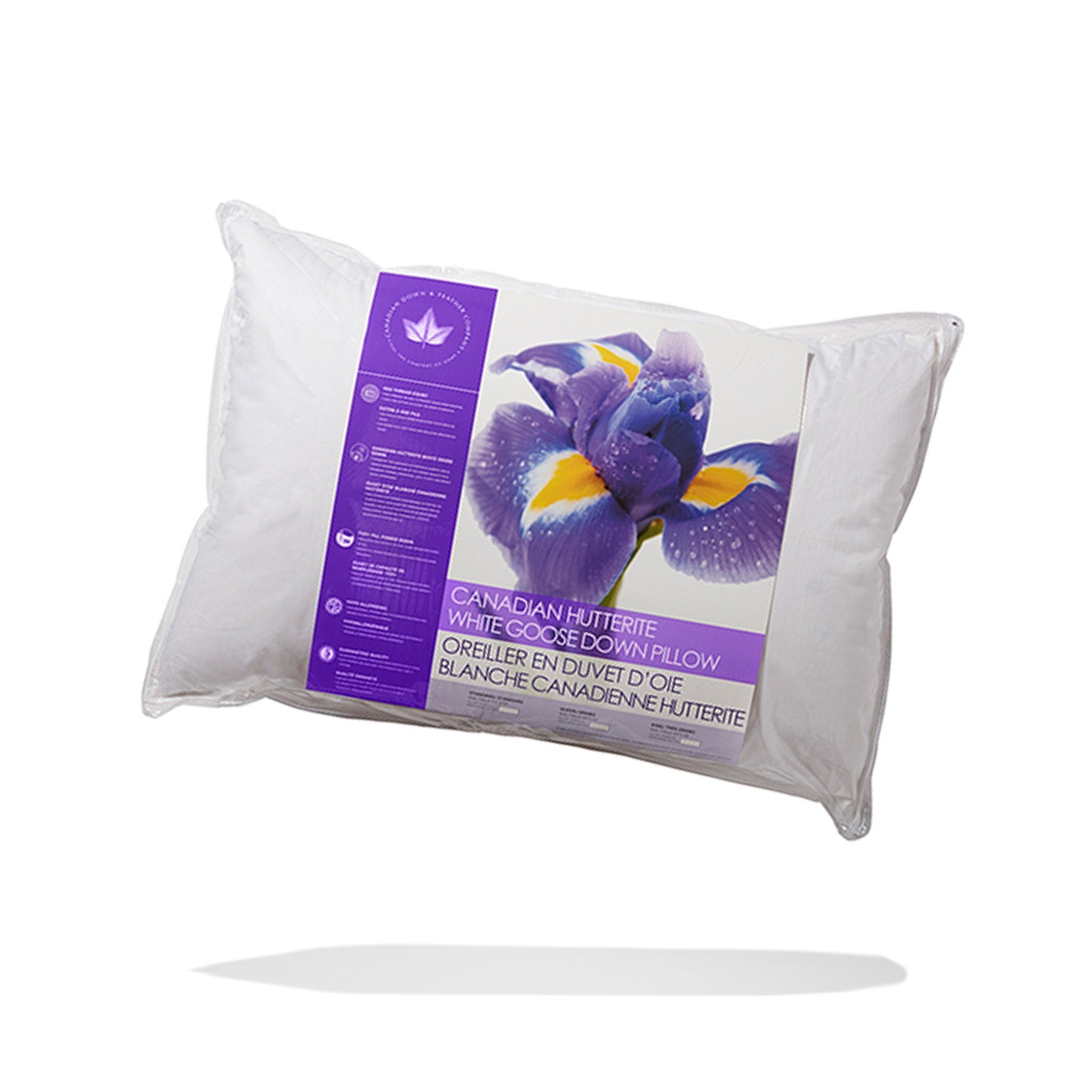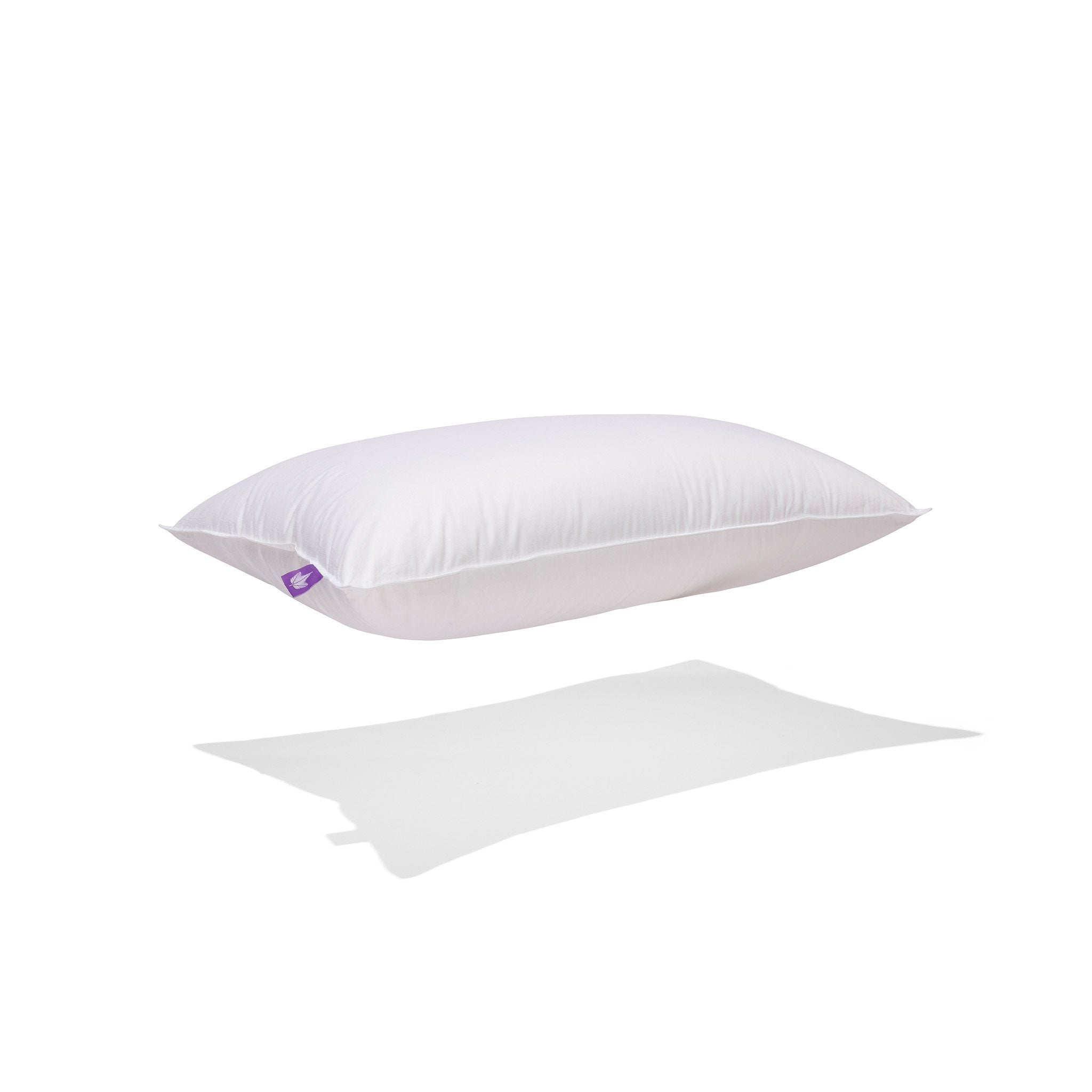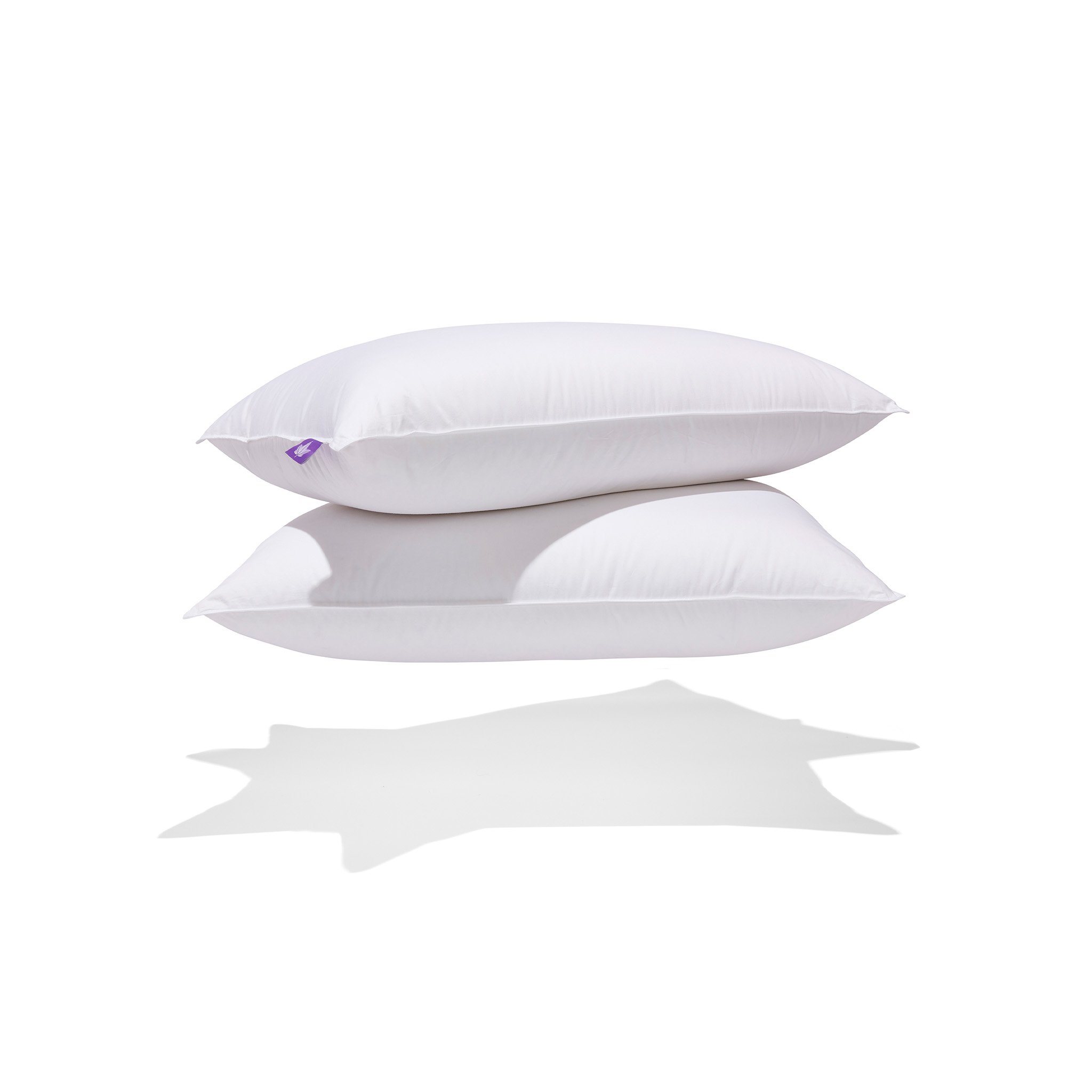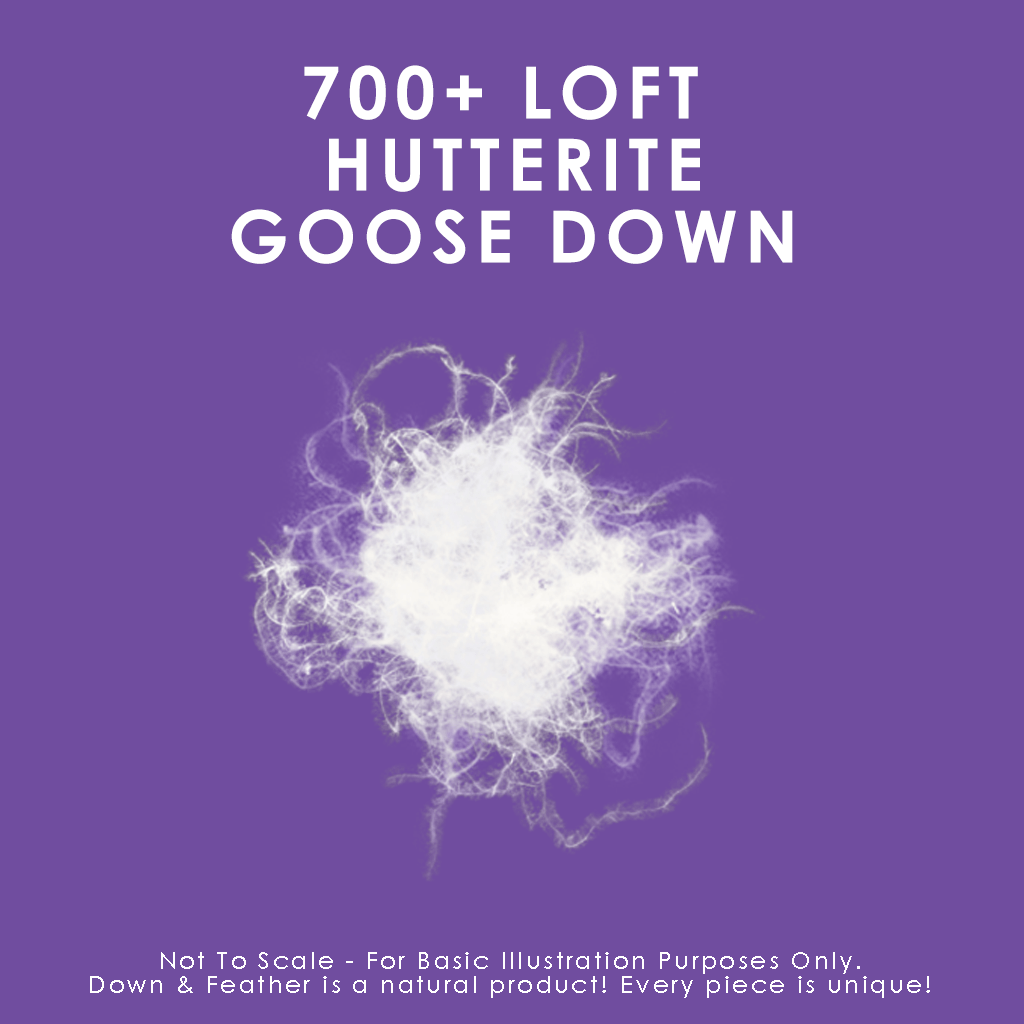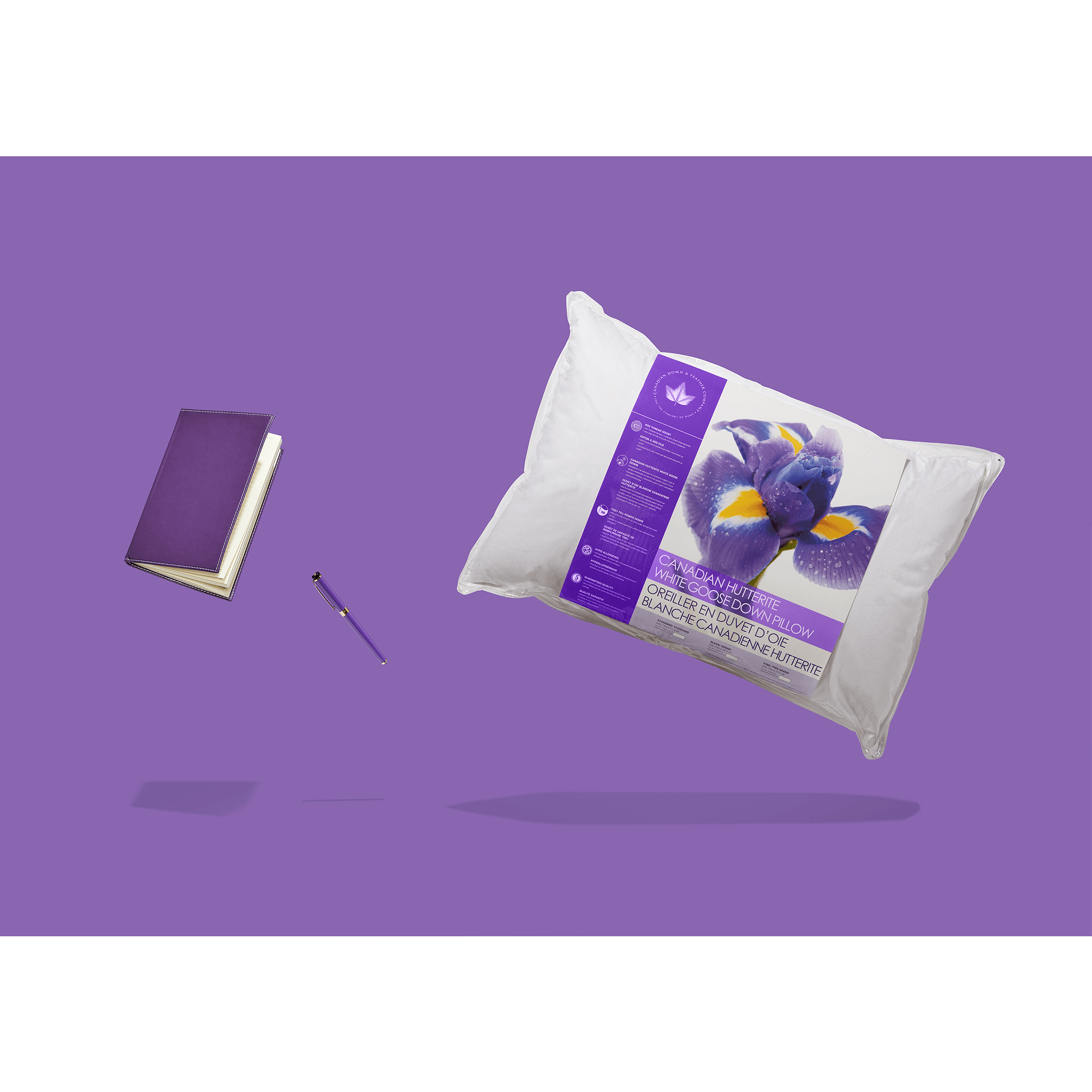 I'm a back sleeper. Because I have osteoporosis, my upper back is curved forward. I need a pillow to support my neck when lying down. What is the best option for me - soft, medium or firm?

Unfortunately, it's difficult to give a definitive answer here. It depends on how much support you need, the degree of curvature of the spine, body size, personal preference etc. This pillow is down-filled, which means it is very soft and sinky, even in the fullest version. If you need some support, you'll want to opt for one containing microfiber or feather.

I'm a side sleeper but like a soft pillow . Should I get a soft or a medium goose down pillow? Purple package.

Side sleepers tend to need a fair bit of support to keep the head, neck and spine aligned. Most side sleepers need more support than a down pillow can provide. If you like a soft pillow, Medium would be best, or even Firm. Even the fullest, firmest version of a down pillow is quite soft. Although it starts out puffy, it compresses down significantly with the weight of the head, providing only some gentle support.

I'm a side sleeper but like a soft squishy pillow . Should I buy a king goose down soft or a medium weight ?

Side sleepers need a fair bit of support to keep the head, neck and spine aligned. If you do opt for a down-filled pillow, I recommend a Firm. Even the fullest, firmest version of a down pillow will sink down significantly with the weight of the head. It may be better to look at a Gel Microfiber Pillow. Microfiber is soft and squishy like down, but a bit denser and traps less air. It won't compress quite as much with the weight of the head, but won't be as firm as a feather pillow.

I am a side sleeper and am looking for firm support. My current (down and likely something else) pillows are over 10 years old as I can't find anything as supportive, nor can I find replacements. I believe you used to offer pillows with a core of more dense feathers and down outer layer. would you have something like this?

We certainly do! Our 3 Chamber feather & down pillows are called Down Perfect Pillows. There are 3 versions of the Down Perfect: https://www.canadiandownandfeather.com/collections/down-perfect-1

what size pillow is most common for a queen size bec

Queen size pillows are most common! Queen sheet sets come with Queen size pillow cases :)

Why you don't sell small pillows 10'x 14' ? l was looking that size.

We do not sell small/travel sleeping pillows though we do have small cushions! They are available in 12" x 16", 10" x 18" and 13" x 18" in the various down and feather options.

I like having my down pillow on top of another pillow. I wear a CPAP at night and sleep on my side or toward front and need my nasal mask to sink into the pillow. I have used my Pacific coast down pillow for over 10 plus years.it has finally squished a little too much Not sure which queen pillow to get. I do NOT like any feathers in my pillow

Any of our down pillows should work for you! Down pillows are soft, sinky, squishy and malleable. It just depends on how full you'd like it. Soft is a flatter-style pillow, and it sounds like this isn't up your alley since your current pillow is flat and you're looking to replace it. You may want to go with firm, which starts out fairly puffy but sinks down quite a bit with the weight of the head. This pillow is a great choice, but I do think you'd be just as happy with the White Goose Down Pillow or White Down Pillow in terms of support type and support level. If you have the specs of your Pacific Coast pillow, we can match you with the closest one that we carry. We would need the loft of the down and the fill weight in order to find a match.