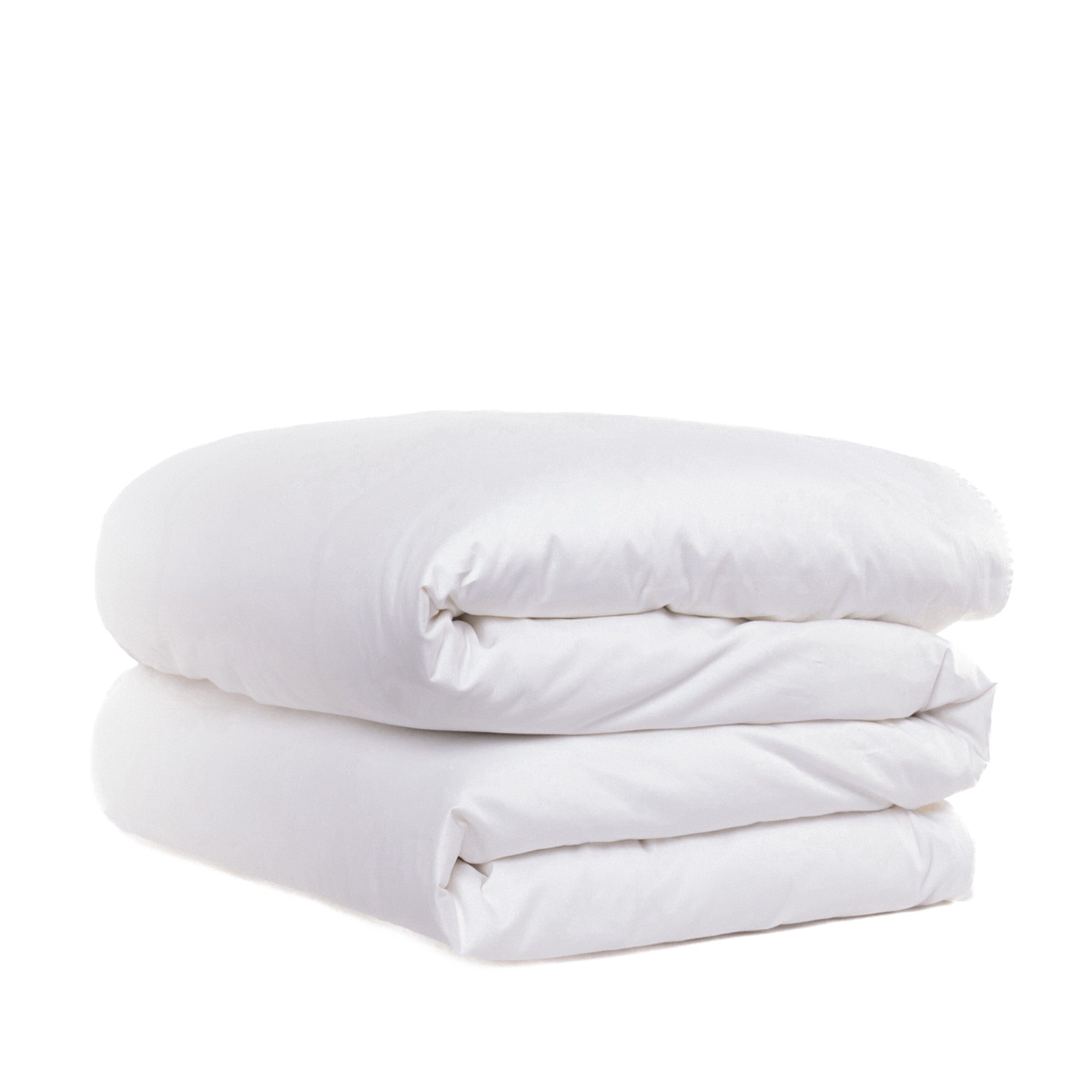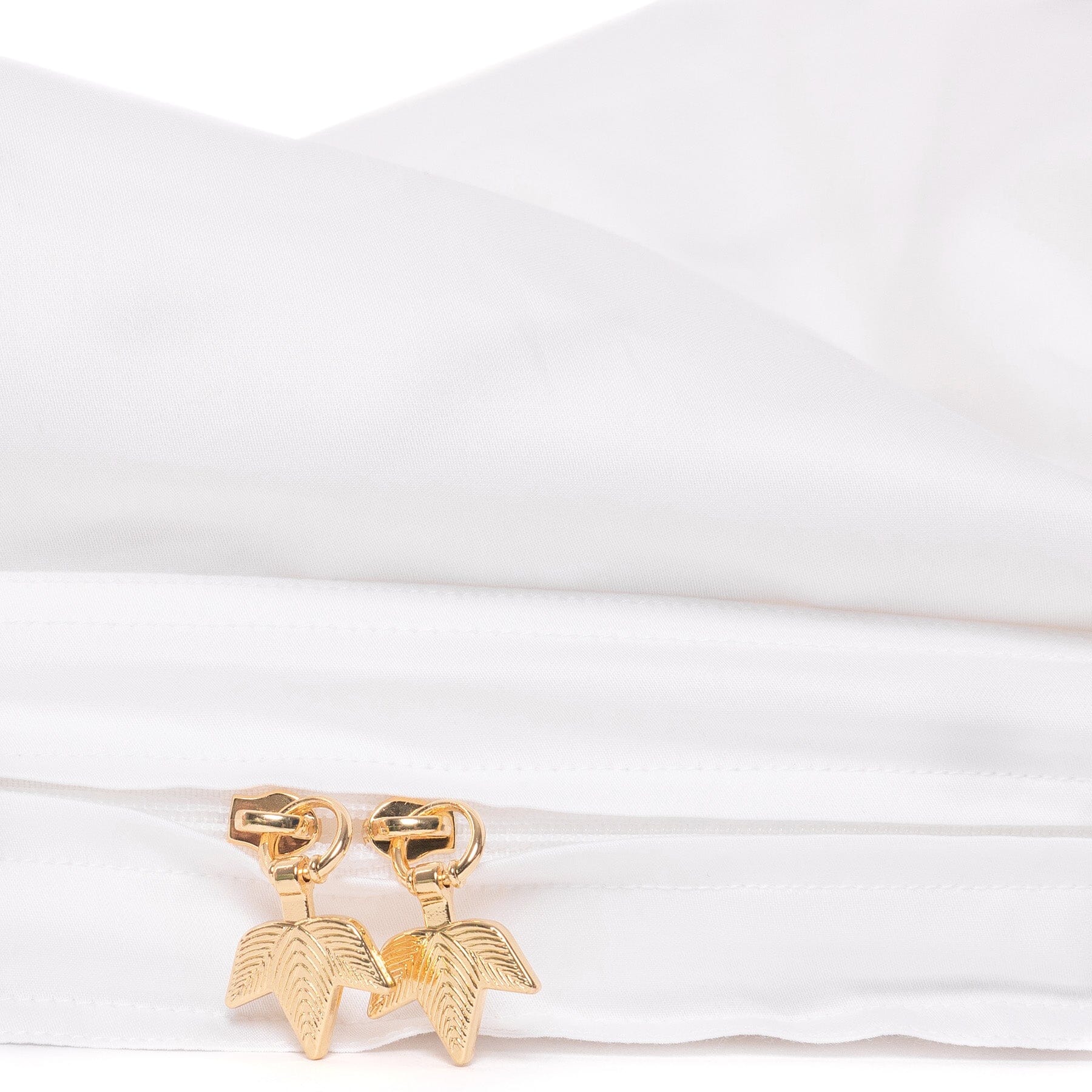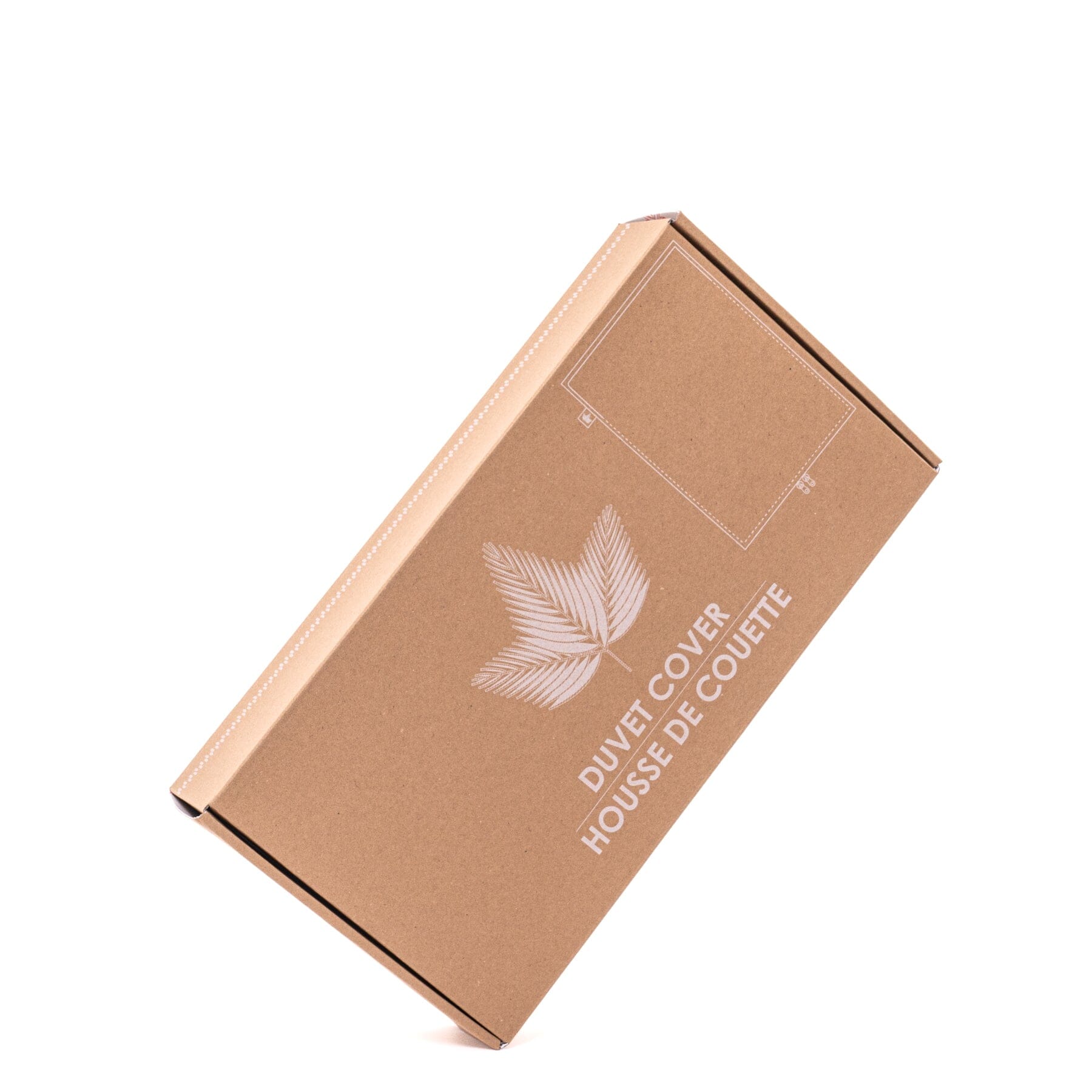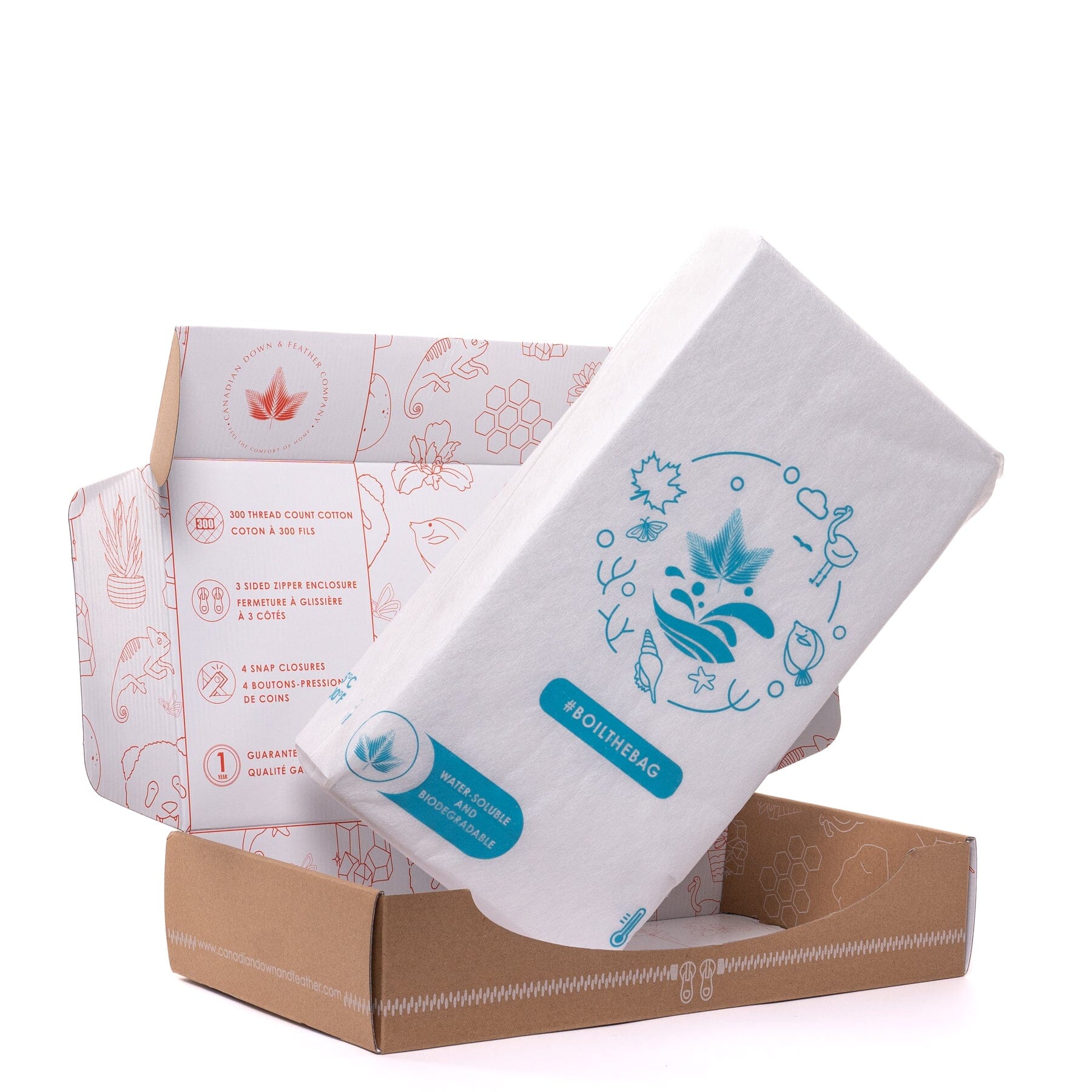 Classic White Duvet Cover
SKU: 94112
About This Product:
Using a duvet cover helps keep your duvet clean and protect it from wear and tear. (It also eliminates the need for a top sheet!) This duvet cover has been thoughtfully designed to complement and allow for the maximum performance and longevity of Canadian Down & Feather Company duvets.
The dimensions of the cover match those of your CDFC duvet for a precise fit. The cotton fabric is 300 thread count, single-ply, percale weave, which makes for a light, breathable material that can stand up to many washes. The lightweight fabric and gusseted design allow a down or feather duvet to loft up properly without being weighed down. Proper lofting ensures that the fill performs to its full potential.
The convenient 3-sided zipper makes this product easy to use compared to a traditional duvet cover. The anchoring corner snaps couple perfectly with duvet corner loops to keep the duvet in place. Last, but not least, this product is packaged sustainably with recyclable, biodegradable, and water-soluble materials.
This is the hotel white color for your 5 star bedding set. 
Features:
Box Edge Construction: 2" gusseted edge allows the duvet to loft to its full potential
300 Thread Count Percale: 300 thread count percale weave provides the optimal balance of light weight and durability
100% Cotton: Fine cotton allows the duvet to breathe
Corner Snap Ribbons: Snaps in all 4 corners to fasten and anchor the duvet in place
3-Sided Zipper Closure: Zipper on 3 sides for quick and simple duvet insertion
Easy Care: May machine wash and dry regularly
Guaranteed Quality: Guaranteed against manufacturing defects for 1 Year
OEKO-TEX Standard 100 Certified
Imported
Care
HOW TO USE
Reviews (9)
Choose options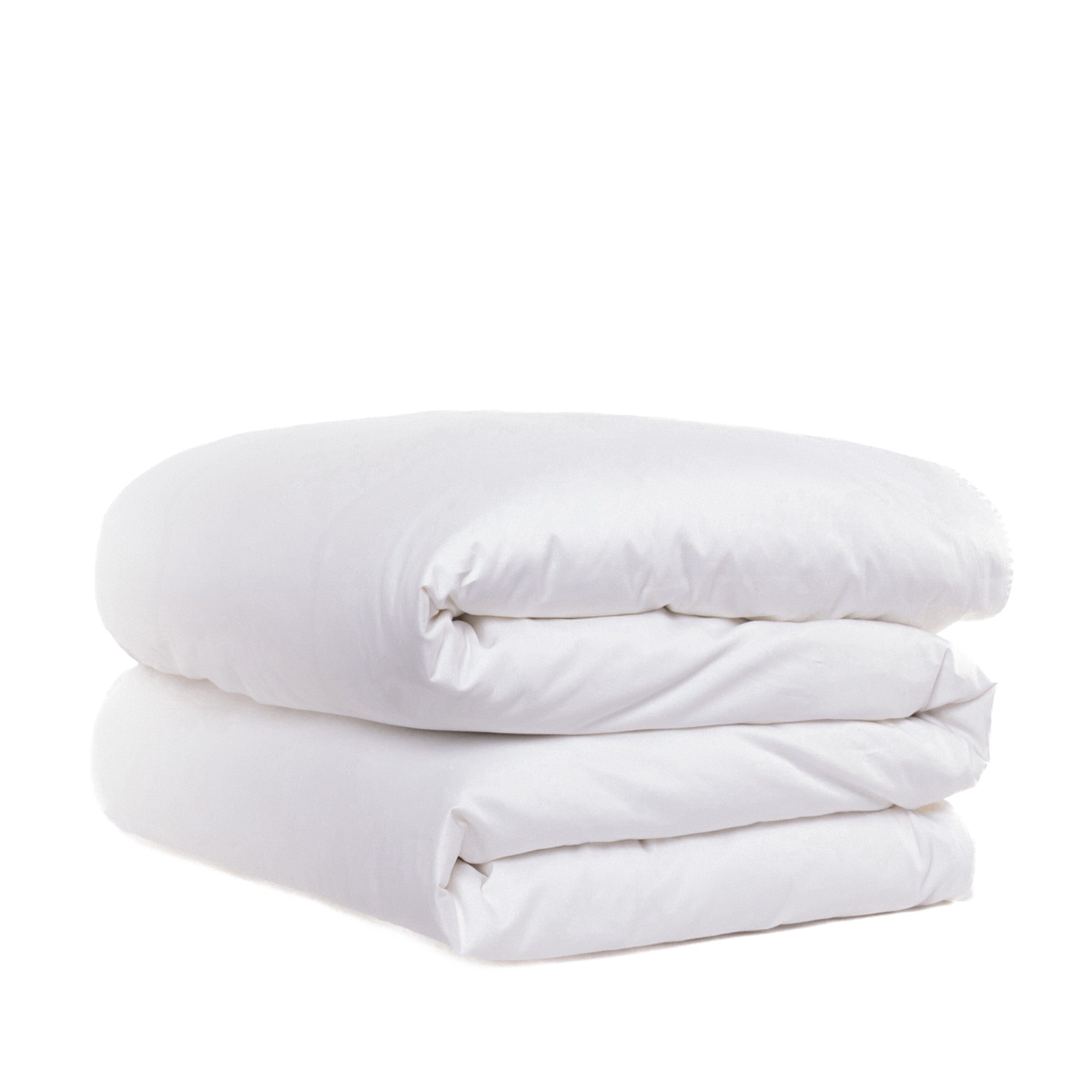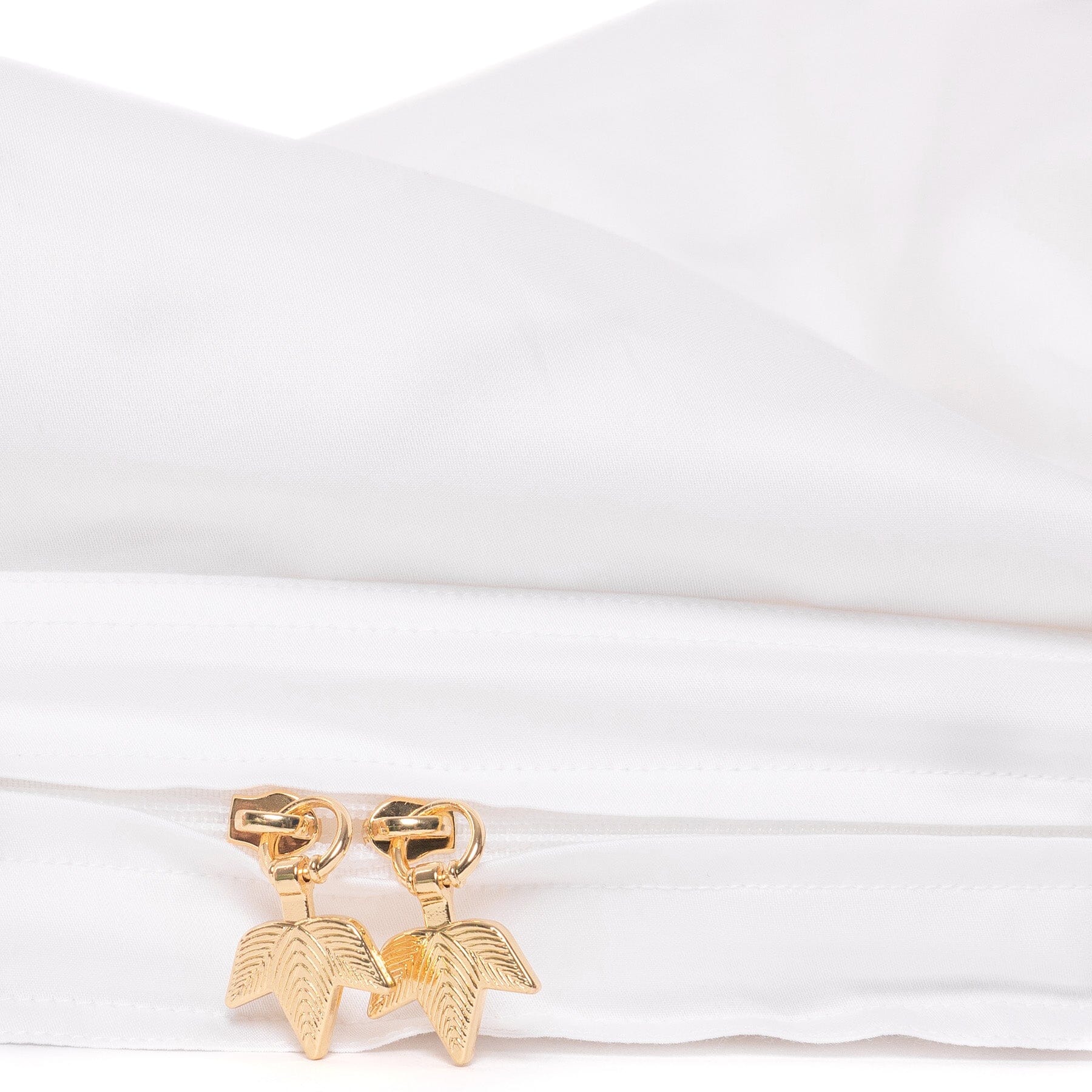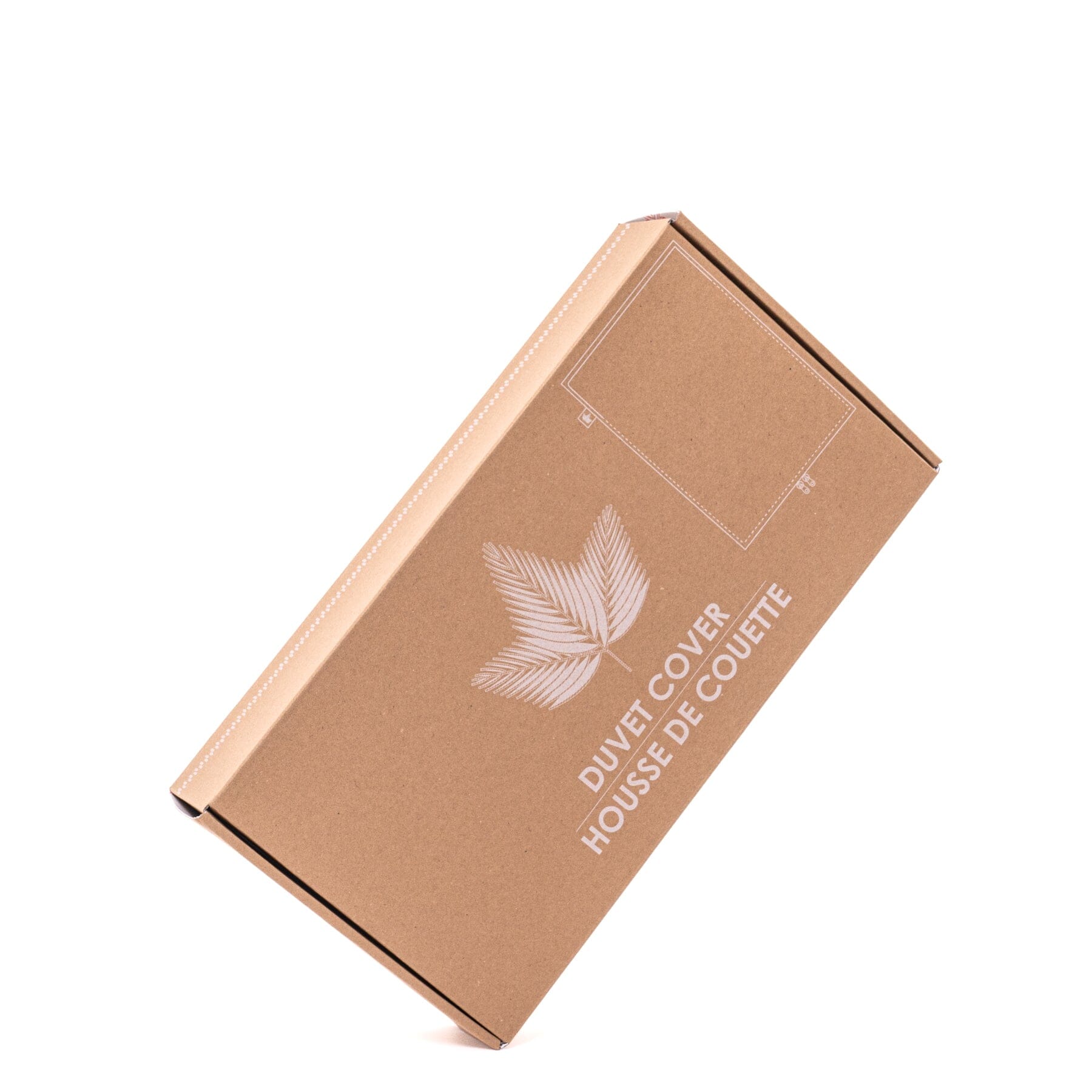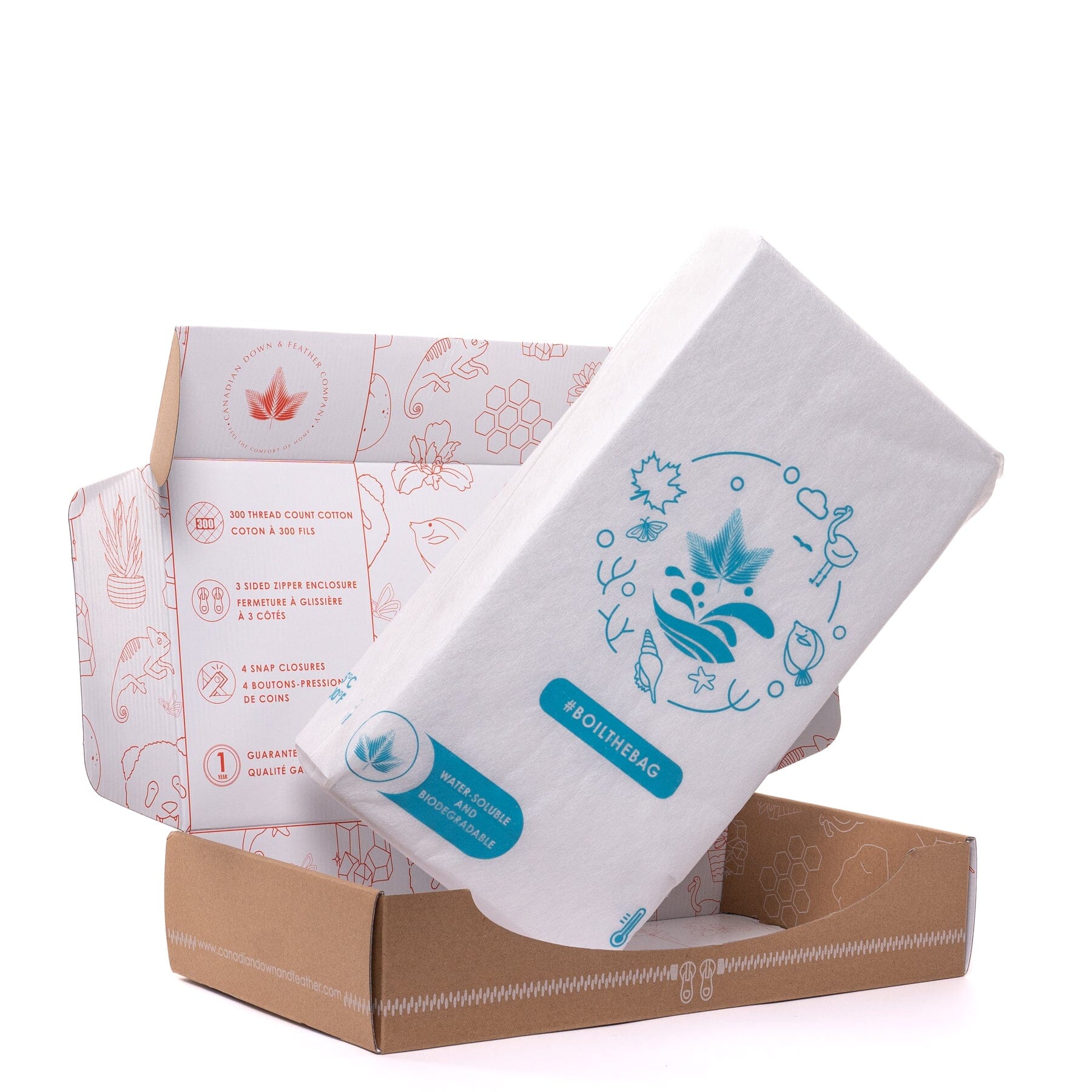 Sale price

$130.00 USD
Regular price

$163.00 USD
(/)
View details
Any chance you're going to come out with a warmer cream/beige cover? I think generally home designs are moving away from cooler greys and taupe (like Dune) and more towards creams, beige, Carmel colours. I'm updating and want to reflect that movement. Thank you.

As of right now we do not have any covers set to come out in a beige or cream. However we are always working on expanding our collection and have been doing so at quite a fast rate. So while that is not currently in the plans for a release in the near future, its always worth keeping an eye out. I have relayed your colour request to our innovations team, they collect data from customers regarding product requests and that helps inform new innovations and decision making!

Are pillow shams included?

Pillowcases are sold separately!

Hi, the actual description of the duvet cover states 100% cotton as the material of.choice. .However.in one of the Q &A.it states like it's not

Thanks for your question! I think there may have been a slight misunderstanding! The question was: "Are they wrinkle resistant?" and the answer was: "They aren't. -" followed by "100% cotton will have a bit of wrinkling after washing." The covers are indeed 100% cotton! We hope this helps :)

How much does this duvet cover shrink?

Your cover shouldn't shrink much - up to 2%!

Hi is the duvet cover see through? Can you see your hand if you place inside the duvet cover ?

Not overly, but yes, a little bit. We've tried to balance durability and breathability so the weave is very high quality, but not as thick or tight as some more heavy-duty products. It looks great filled with a white duvet, but if you have a darker colour duvet, it may alter the appearance of the cover slightly.

Does this cover fit all types of duvets you offer?

Yes it does! Our duvet covers are designed to fit our duvets precisely.

I'm hoping the white duvet cover is in stock soon. Seems the best quality and reviews so far. I settled on white so I am waiting patiently for email that they are back in stock. Would you have a time frame for the new stock coming I ? Thank you

Thesw should be back in stock by the end of March! Once they are restocked, you will receive an email :)

Are they wrinkle resistant?

They aren't. 100% cotton will have a bit of wrinkling after washing. Steaming or ironing will help with that, but many people like the look of some gentle natural wrinkles!